2146
« on: May 28, 2009, 01:30:31 PM »
They're charging double for marbles this year, which is pretty lame.

ZNMs are mean to me. I'm probably the most enthusiastic of my whole LS and I constantly try to pop NMs, but they consistently drop crap for me (Your trig, you choose 1 drop). Good thing Stage 4 is pretty much guaranteed a good drop or two, so I hope that will bring me something good.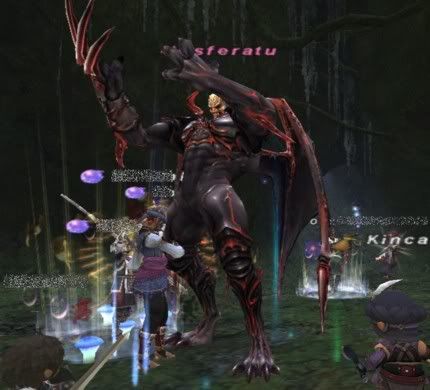 Spammed the Brygid quest for a couple subligars I had lying around.
Sea actually dropped something, but I can't get it because I need to do In the Name of Science. Guess I should go get a junk obi...

After months of farming, saving, and selling some of my most prized items (I sold my Osode, Arhat's +1 pieces and my SH+1), I have succeeded in obtaining my dream body armor:
Leave you off with some random fun with BST NMs: