1
« on: February 22, 2014, 12:58:42 PM »
UPDATE: False alarm -
https://twitter.com/XboxP3/status/437353143081259008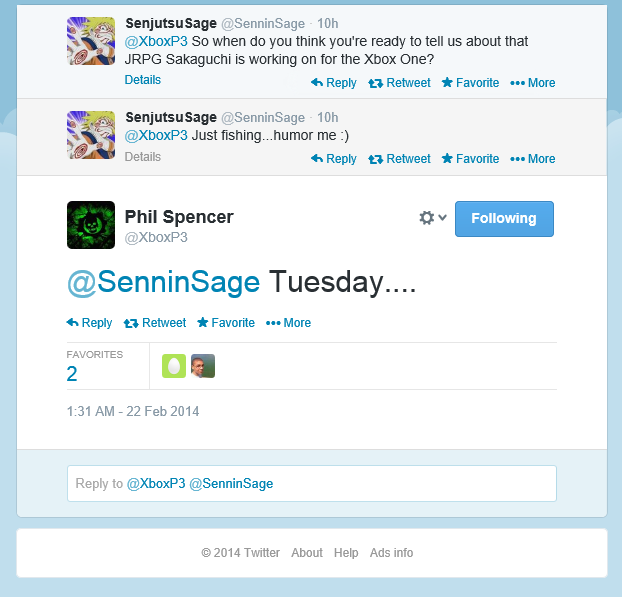 I still don't have an Xbox 360 but Lost odyssey looks very appealing to me, it's one of the reasons I will even bother to get one at this point(alongisde Tales of Vesperia, Witcher 2(my pc cant handle it at a stable framerate, xbox 360 is locked 30 even if with lower visual fidelity.) and some other multiplats like Bayonetta).
Discuss away, is the possibility of something like this appealing to you guys? I had zero interest on the Xbox one, now I have close to zero interest.
Edit: June 10th, the day of Microsoft's E3 Press Conference is a Tuesday, that's why that tweet is somewhat significant.