...but with another built in gimmick that Sony will inevitably try to copy.

They're already trying to copy it with PS3 + Vita capability.
Poor Sony can't catch a break. Even when they do something 6 years before Nintendo apparently they're copying.
Yes, 6 years. You seem to be ignoring that the PSP could do the same thing (though it was rarely utilized). What the Vita is doing is nothing more than a more refined and mature version of functionality that was already present in the PSP, but then Nintendo comes out with a controller that looks pretty similar and suddenly Sony is copying.
Furthermore, though there was a small overlap (just a few months) between the Wii U announcement and the Vita's release, do you seriously think Sony had time to whip up this feature during that time period? This is
Sony
we're talking about. They only just got PS1 classics working. For this conspiracy theory to make any sense requires bizarrely overestimating their abilities...
Yeah....
No.
As an aside: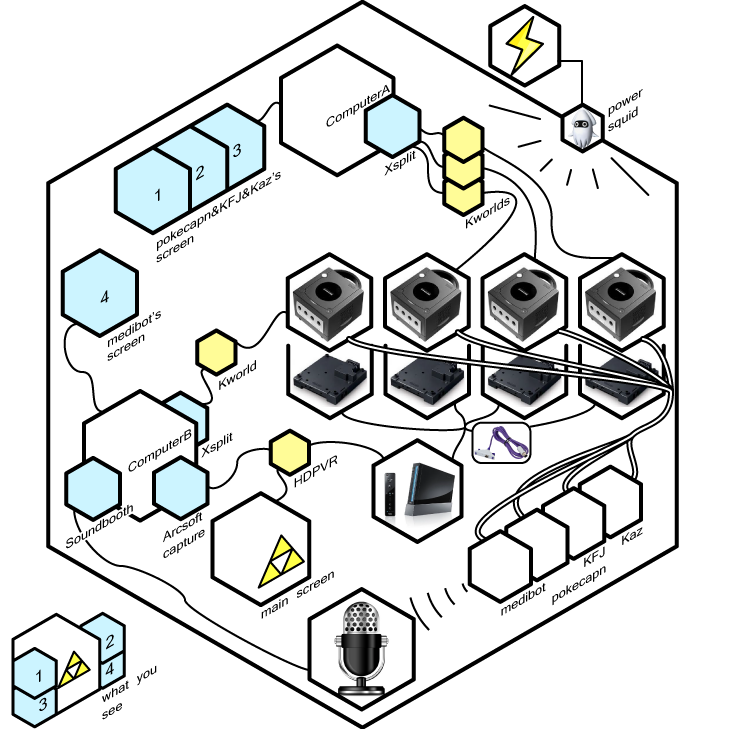 Yes. It's the technical setup for a Four Swords Adventure LP. Granted there aren't any proper GBAs involved but the point still stands.
Also my point was that this is actually being built into the console rather than being a peripheral which nobody ever uses. Just like I forgot about how the PS3 can play PSP games on the TV, developers seem even quicker to forget something like that. And the same could be said about any other peripheral too.