Marshawn "Beastmode" Lynch had custom cleats made: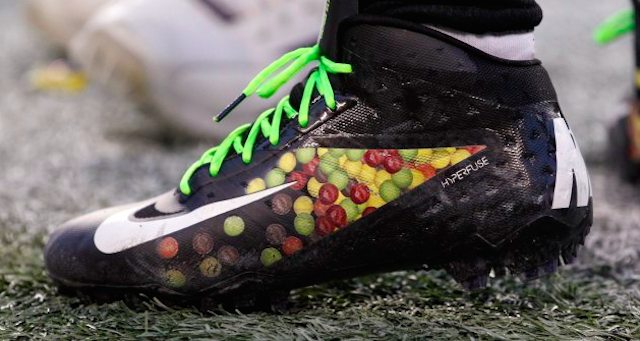 And, his limited edition Skittles are back just in time for this weekend's Super Bowl.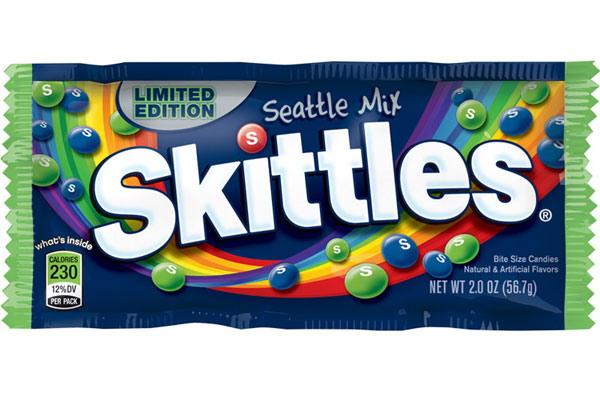 Devoted "12th man" fan makes a tribute to Lynch with a portrait of Lynch made out of Skittles.
Finally, he gives a press conference on behalf of Skittles this week answering serious questions*:
*YouTube video has almost 3 million views:
https://www.youtube.com/watch?v=u5PgOk1Hjcc
Not to be confused with a Seahawks fan, but this guy is pretty funny off and on the field, heh.