There's quite a few Persona related stuff out there. I've got quite a few of this.
They're so pathetically adorable. x)
Aaiiight... Here we go: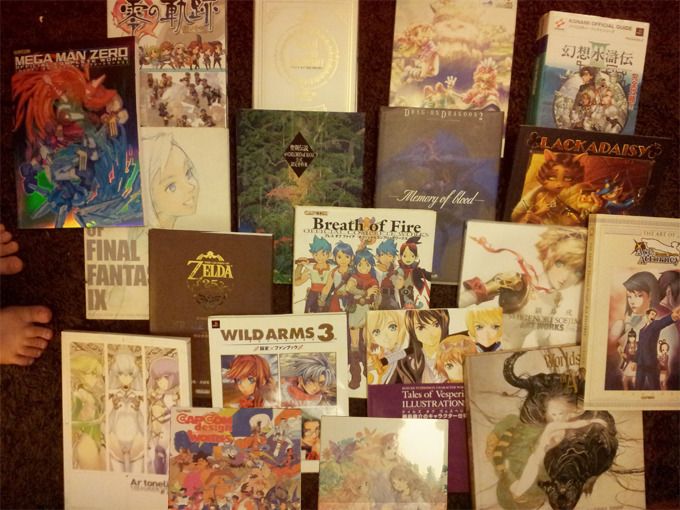 My art book collection. Err, if this says anything about me, I
don't
really
like anime -- I like video games. :D
This includes most (but not all) of the game art books I own, and doesn't include (a) the stuff I sold to peeps here (clearly), and (b) painters works from the Renaissance, Baroque, etc. and comic books (er, American ones).
Oddly included is a DevArt artists book (I have a few of those, I guess that one got thrown in by accident?)
The top white one that's hard to see is the massive Tales of 15th Anniversary
artbook-cyclopedia
, and the bright nameless one at the bottom is the Atelier Artbook compilation of Rorona, Totori, and Meruru.
Two more additions coming to this family soon
: A Suikoden II artbook [!!!], and a FFTA2 ultimania-like thing (a game which has, EASILY, the most underrated artwork I've ever seen).
PS: feet!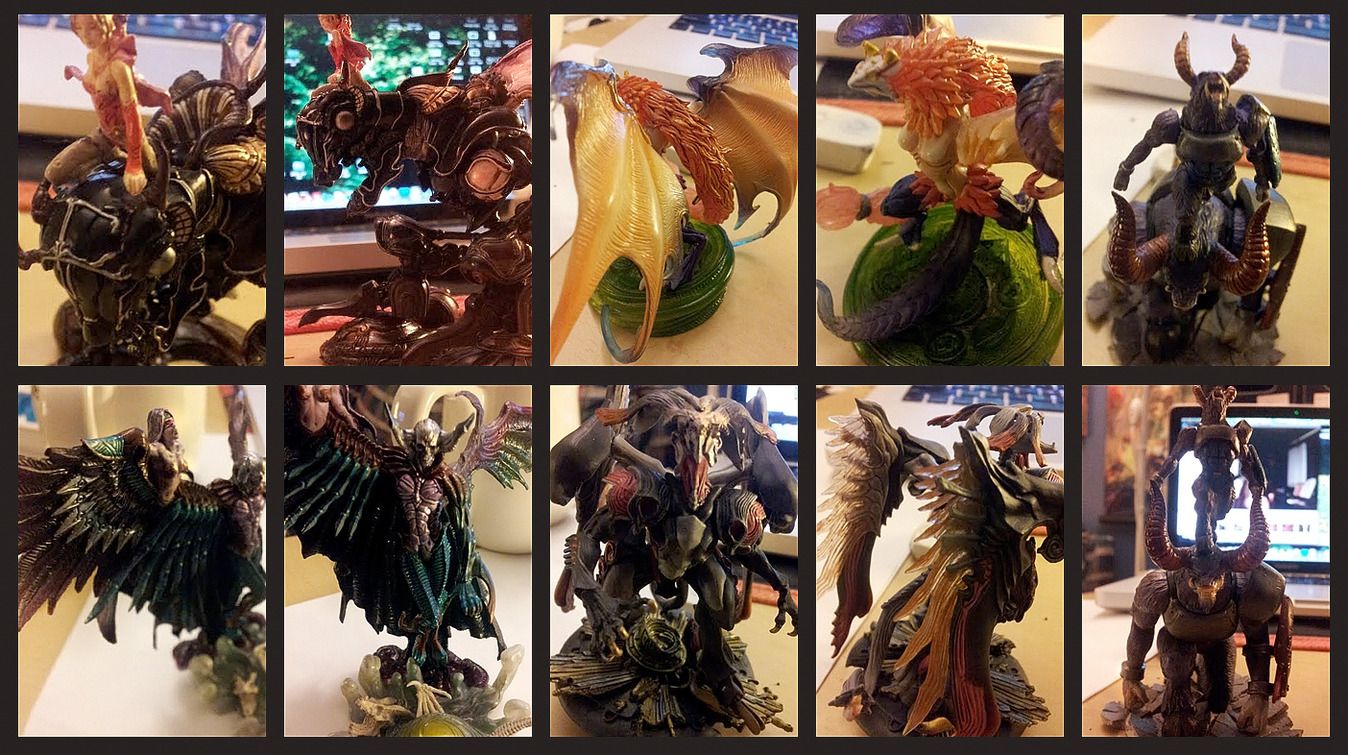 Relevant given the amount of threads here that mention "FF". The monster collection. For tiny-ass figures, there is some awesome detail here (let's just say the Valefor shot has an eraser for size comparison) . The Terra one obviously being my favorite. x)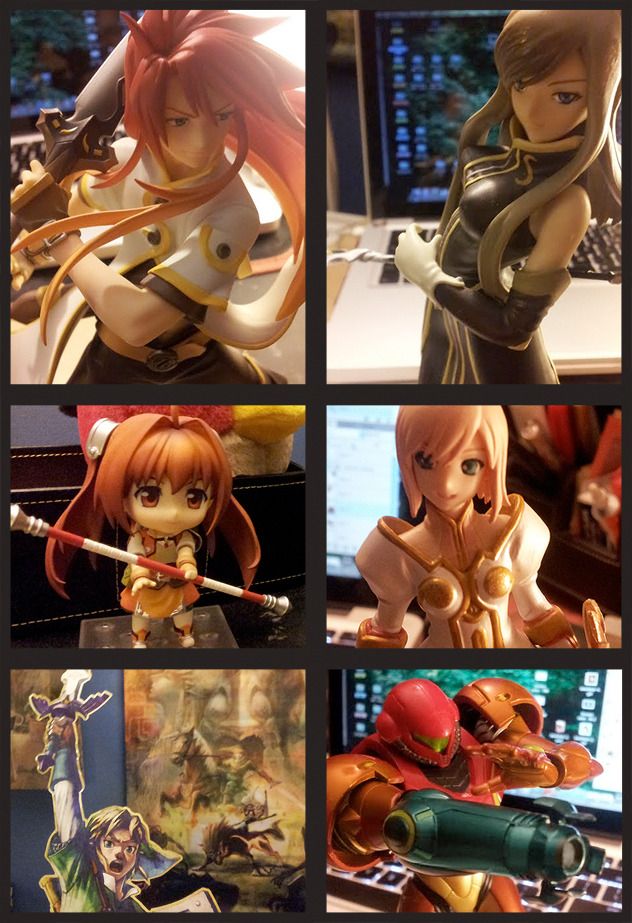 Sin of sins, I like the $35 Tear Grants figure more than the $90 one released by Alter (I felt the cheap one got her "look" better... only thing is her titties are kinda eggplant-sized awkward). That Luke statue is the coolest thing though, that is an Alter (with changeable head for short-hair Luke... butt fuck it, it ain't as cool as dickhead Luke). For a cheap $15 figure, the Estelle figure is one of my favorites and turned out surprisingly well, where, unlike most depictions, actually got her hair colour close to how Fujishima originally drew her! Estelle Nendo with an Angry Bird behind her, very cute. The Samus Figma is awesome.... posing her is tough and painful (angular armor). And some Zelda Skyward Sword standee cutout of Link and a Twilight Princess cloth poster (the contrast is up way higher than the original art, it's stunning, it almost looks like it actually *glows*).
I got other goods, but this is the cream of the crop.