Including this?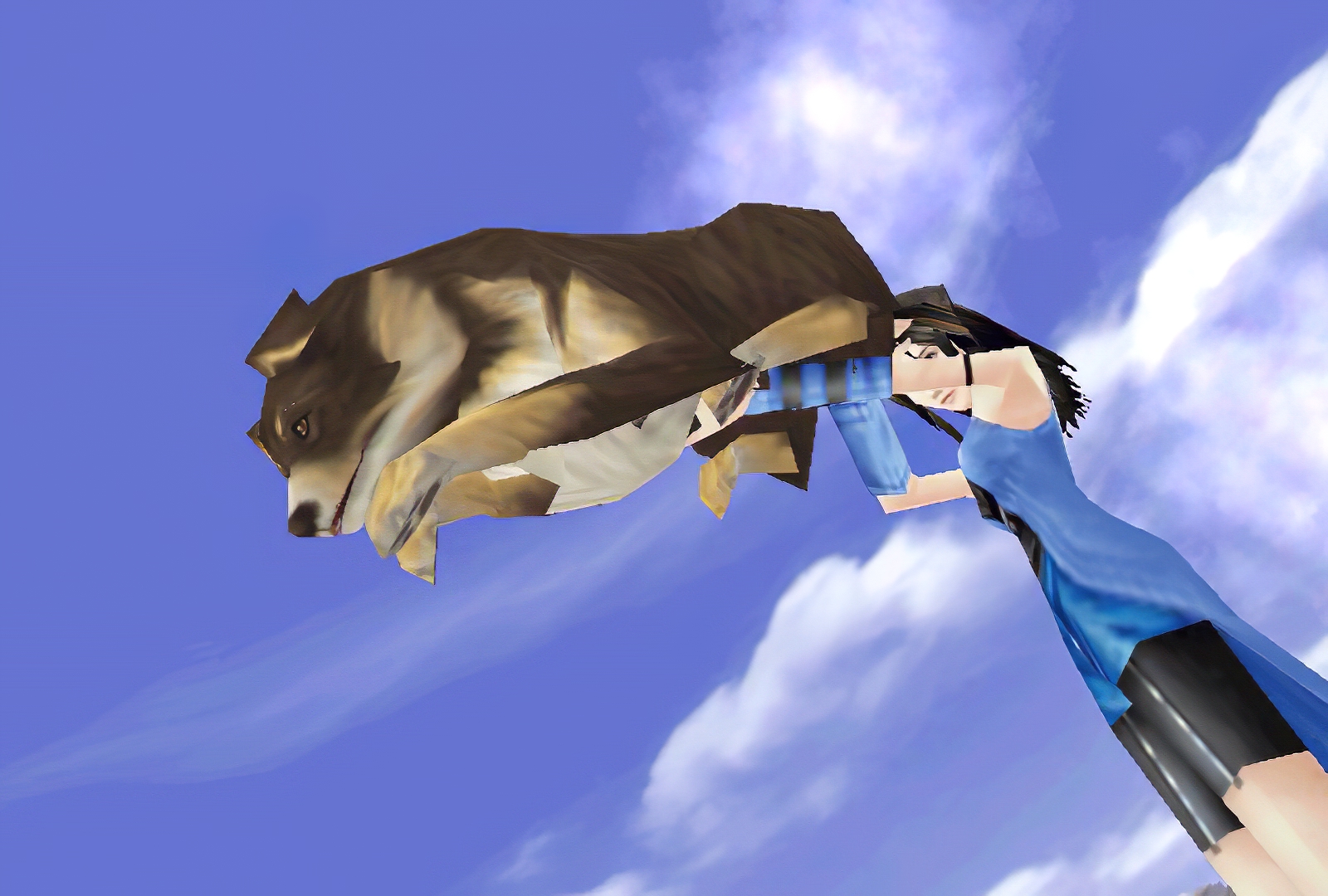 Never seen any problem with that one. The game never explicitly states that Angelo's a 100% flesh and blood animal. Between the setting and Rinoa's character there's two very easy 'outs'.
A) Angelo's an advanced android-style dog from the Esthar city-state.
B) Angelo's a homunculus/familiar; comprised mostly of magical energies.
Angelo's background never goes further than "Was adopted by Rinoa as a puppy from the Timber pet shop". You know how pet shops are. They'll take product from anywhere. Recovered enemy shipments from bio labs... Strays that ran away from Sorceric laboratories...
Let's not forget the dog's 'actual' name.
Sant' Angelo di Roma
(Translation: Saint Angel of Rome)
...you don't get that sort of hokery name in a Final Fantasy game if there's not something special about you. XD