You know you're in a real relationship when you're installing tile together. In modern society that's like getting married
This is a sunroom we have in the back. In the summer it will be used for playing Risk w/ Dice and Star'goose or watching DPK look up hentai.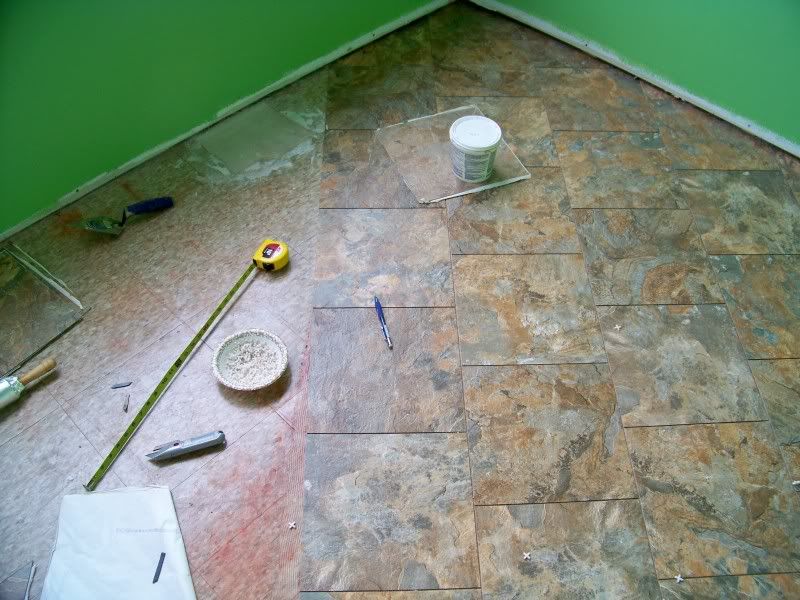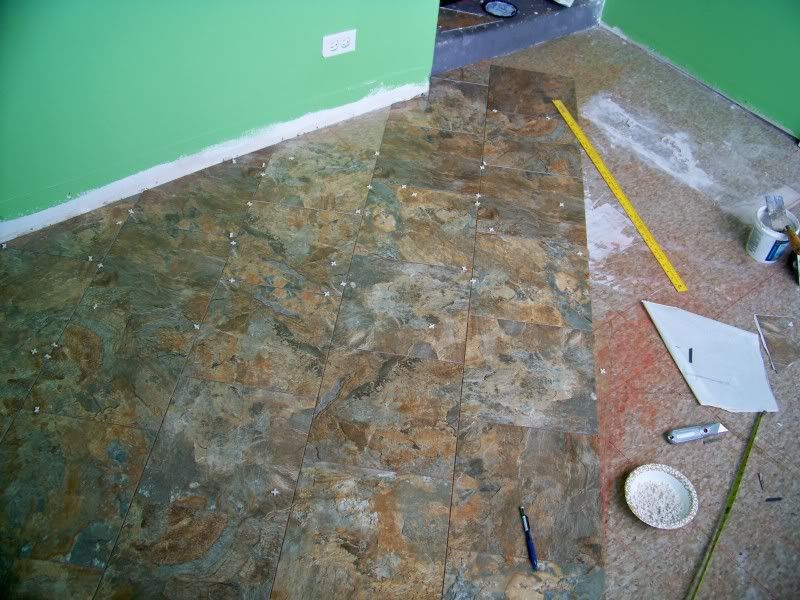 Had to get some leveling stuff to put by the door b/c there is a bit of a dip. My 1st time doing tile and doing a odd pattern like that made it fun.
Had to do some fancy cutting
I should have done some leveling in that one corner but it's such a gradual grade I thought it'd be ok. Hopefully the trim goes in ok