I had a lot of fun playi... training! I mean training. I had a lot of fun training.
We shot at Christmas decorations (among other things). I did fairly well, but here it had gotten pretty obvious my sight needed some adjusting: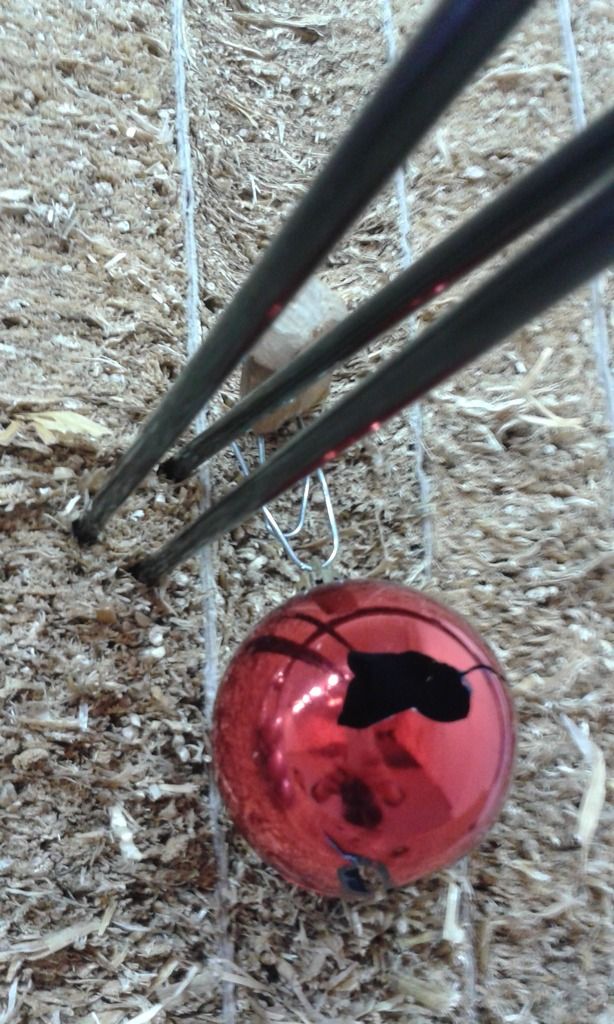 Ornaments like these are tricky targets because they're small and shiny: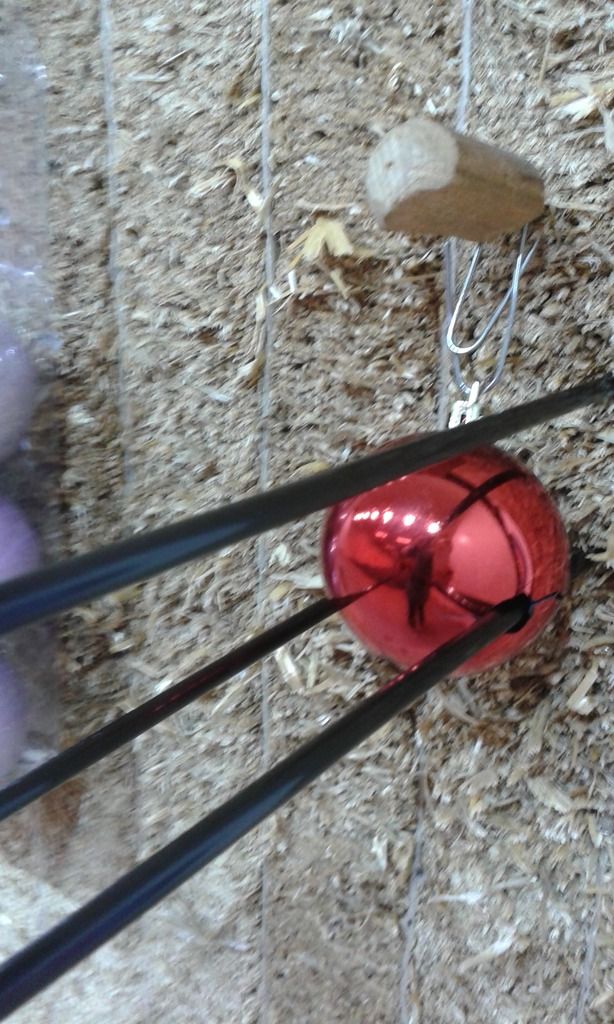 For some reason I kept hitting the paperclip: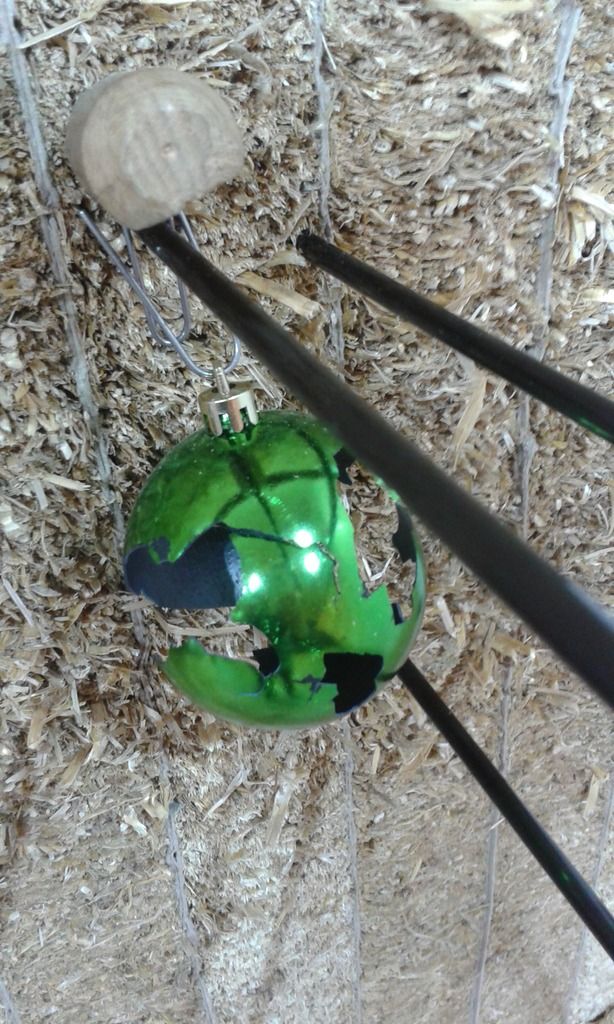 I saved several ornaments from 'execution' that way. Oops.
Best part of the evening: getting some better shots in than more experienced archers with much better equipment. But, to be honest, I'm not as consistent as they are, so it'd be fair to call those lucky shots.