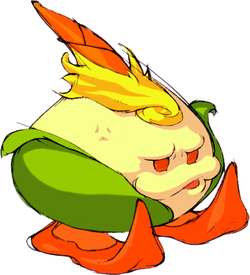 Tell me with a straight face that Peco isn't the most adorable thing ever.. Just try me. Talk shit about Peco and you will become my arch nemesis.
I guess I am your arch-nemesis then because he looks horrifying to me. Like an old man's head with tiny legs. Personally I'm not a big fan of BoF3's art style. *shrug*
@Klyde

On one hand I hate the Agarest's drawing of girls, and more girls, and MORE girls, and usually a trope of each type. But the designs are so unique and brilliantly drawn and coloured that I can't help but to look. Plus, I love the "generational differences" made by each new protagonist (I think it's usually just hair colour --- but I love nonetheless for that detail).
Usually it is just hair color and clothing color, but you do the sons of the winged girls who end up with wings also.