I can't think of any specific battles off the top of my head, but generally this: Any programmed battle you can't win but given the impression you can.

Use all your items to stay alive > Die anyway > Game Continues > Lose your shit (figuratively and literally)
I always thought it would be a good idea to discreetly reset consumable items to however they were before the battle in those cases. I've never seen any game where this is the case. :/
Also would like to second Belias from earlier. And add Dorter.
Anyway:
Cloud of Darkness (FF3 Remake)
Immediately preceding the fight is a long dungeon, followed by a moderately difficult boss, followed by
another
dungeon, containing four rather difficult bosses. The boss itself/herself is even harder, possessing the ever-infuriating Bad Breath as well as the ridiculously powerful Particle Wave.
You cannot rest or save at any point during the above. Die at the final boss and that's two hours down the drain.
Arianrhod/Campanella (The Legend of Heroes: Ao no Kiseki/Ao no Kiseki Evolution)
(big picture but too good to not use)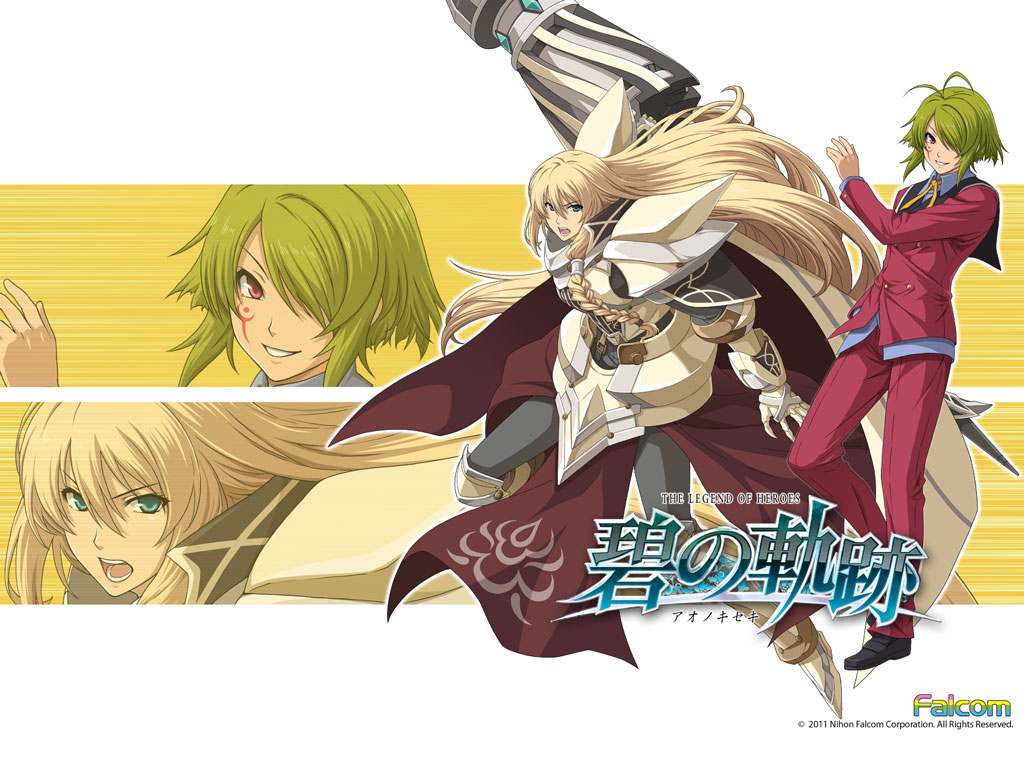 Two fights, but they occur fairly close together and both are frustrating for completely different reasons.
Campanella (on the right) isn't so much difficult as extremely annoying. He (?) is completely immune to all status effects and debuffs, which isn't unusual for bosses in this series, but he has a rather large amount of HP and reflects all magic until he's lost 40% of it. He also has several uniquely irritating attacks: one turns the target into a chili, unable to do anything but (weakly) attack, another moves all of your party members to random locations on the battlefield, and yet another has unlimited range. Worst of all, he can apply a barrier that reflects your party's ultimate attacks, usually killing the attacker.
Arianrhod (on the left) is easily the hardest fight in the game. You don't even technically have to win to be able to continue - you just need to bring her to down to half of her HP before dying. She has numerous highly damaging, wide-ranging AoE attacks, often dealing over a third of each party member's HP with each hit. Worst of all, her ultimate attack (which hits the whole party, naturally) is so damaging as to be a
guaranteed kill
to anyone who isn't the tank. The only way to survive it is to charge up a specific party member's own ultimate ability (which completely shields each party member from a hit) and correctly predict when to use it. When you eventually do bring her down to half HP (mind you, this alone is more HP than most other bosses would have), she fully heals herself and receives a significant buff to her speed and attack power. At this point, you can die and still continue, but you'll get a few special rewards for winning. There's also no way to make the fight easier by overleveling, as the game's EXP scaling will have caught up to you long before then.
At least the
battle
theme
for these two is excellent; one of the best songs in the game.
I don't have time to write about them anymore but I'd like to also mention FF4 DS' Golbez and the final boss of Vagrant Story - the latter mainly for its strongest attack, which pretty much requires you to be perfect at blocking.