Mesh, you seem awfully knowledgeable about plants. Do have a Hort degree or something? Perhaps work in the industry?
This is my summer 2008 garden album, for anyone curious:
http://s7.photobucket.com/albums/y258/GardenGuy/Summer%202008/
Tomara, as you will see if you choose to look at my album, I am quite partial to Sunflowers as well.
I think my fav plant outside of ornamental grasses is the Nigra Hollyhock: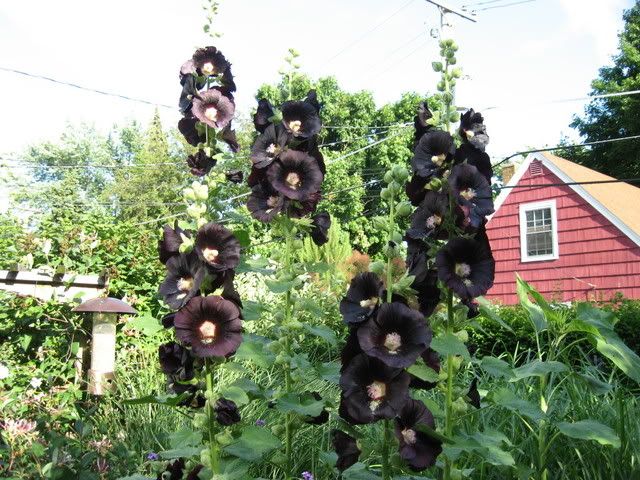 I get paid to do it during the day, then I happily spend that pay to do it at home as well. I am a total plant hugger.