On a recent run I found greater soul arrow. NICE
Should I upgrade my basic sorcerer's staff?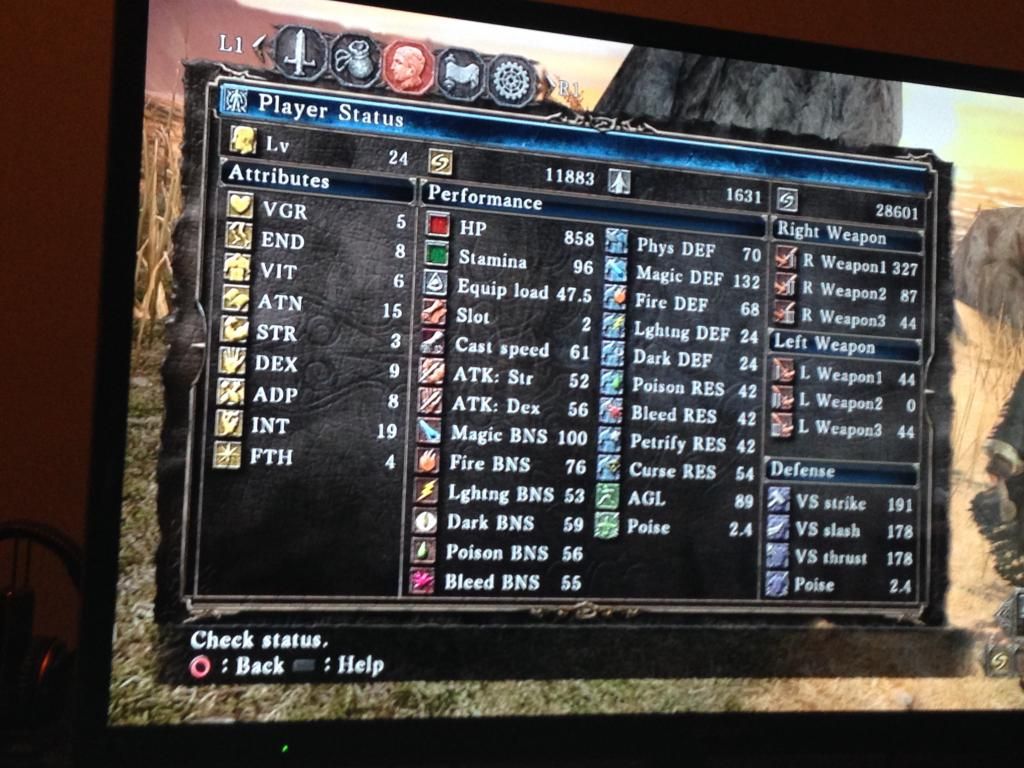 This is super late but yes you can upgrade your sorcerrer staff and it will noticably increase your spell damage. However, I like to get the lizard staff by farming the necromancers in the executioner's chariot. If it doesn't drop just exit the game and when you relog in you'll be right next to the boss fight entrance. Then just repeat till it drops.
hie
I'd also strongly suggest upgrading your STR to 12 so you can use both the Royal Kite Shield (bought from Blacksmith in The Lost Bastille - requires items from the Iron Keep to unlock this blacksmith) and the Magic Mace (you can find this mace in the huntsman's corpse).
Early on I'd suggest using the fire longsword and 10 STR for the Silver Eagle Kite Shield bought from the armor merchant in Majula.
Buy early sorcerer spells for the merchant in the no man's wharf. Unlock the Pyromancy merchant to supplement your magic spells with fire spells asap. Once you get it, the Magic mace and Fire Longsword will serve you very well. You can literally beat the game with them though you might want to invest further into STR/Dex for better weapons.
Weapons of note: blue flame sword, moonlight greatsword, watcher's greatsword (these are either late game or new game+ weapons though)
Heck, a Large/Great Club infused with magic will do a lot of damage. A Claymore or Halberd infused with magic works almost as well. Crushing damage is just so useful vs armored opponents, you'll always want a hammer type weapon with you just in case.