2086
« on: February 21, 2009, 07:15:23 PM »
I love exploring, Tebian. However, in recent expansions, it's been made a lot harder because of the high-level monsters, along with a tendency towards making true-sight and true-sound enemies somewhat common. This generally spells too much danger for an explorer, and I really don't want to waste oils and powders when I just want to go exploring around an area anyway.
Another rare item from assault,
<
mine
>
.

lolAF2:

A salvage report, although you all probably already know given that most of you guys saw me at Dynamis already. :P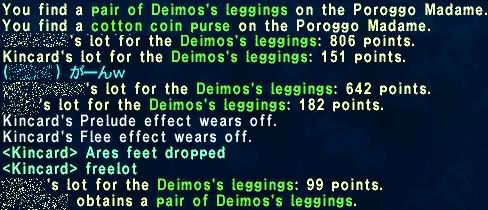 Somewhere, a WAR is crying.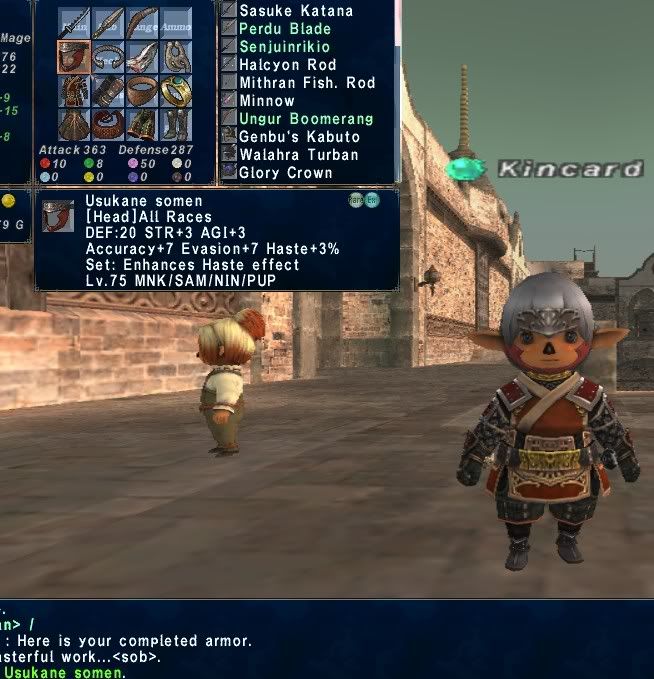 2/5 pieces, woo. Not sure if I should go for legs or feet next, though I'm leaning towards legs simply because the feet are a bitch to get (in shout groups there's always like 3-4 people lotting it), and I might start a static soon, so if that takes off, I'm better off trying to get feet in that.