Man, I remember when I saw Paiku in Yuhtunga Jungle as a level 50 PLD in IM stuff, and I thought it was so cool.
Then there was that time when Aeliana #1 was grinding next to my PT with Summonerdio, tanking in full AF and Earth Staff in Cape Terrigan.
Got myself some more lolAF2.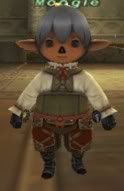 Ranked up from my usual assaults.

Some fun numbers from Besieged with Giant's Drink.

Time for the main event: CoP! First was Tenzen's Path, which involved adventures through Pso'Xja. Can anyone tell me how the hell to pronounce that?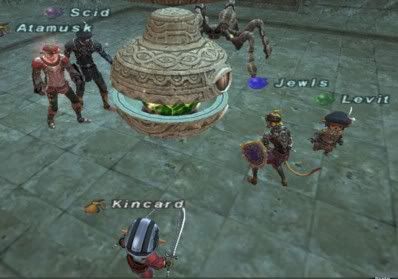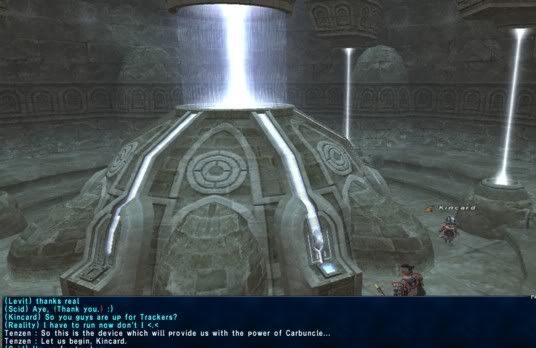 Then we did Mithran Trackers on Ulmia's Path, featuring Levit playing something other than BRD for once! We tried to do a dry run first, but we did well enough on our dry run to just decide and go the distance and win it.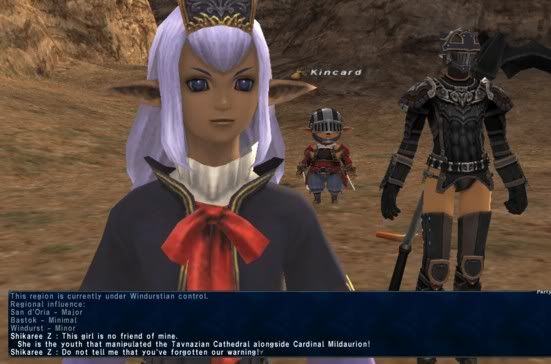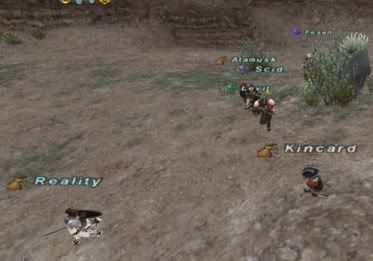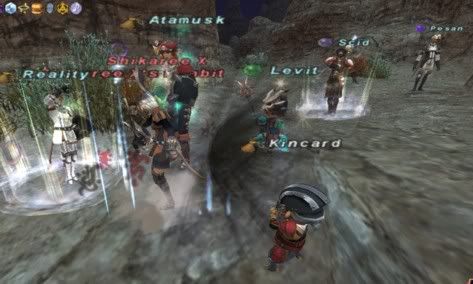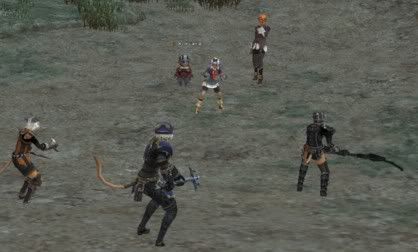 Continuing Tenzen's Path, we get to what will henceforth be called "Aeliana's favorite cutscene evar". I will agree it was a pretty well-done cutscene, and it shows some insight on two characters we've known for a while.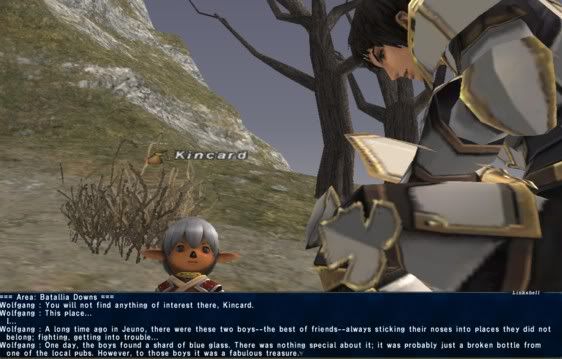 Then I tried my hand at soloing the next path, a Disaster Idol. It seemed easy from the description.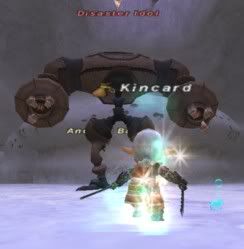 Until he started hitting me for 300 damage a hit and casting banishga II for 600 damage. With that note, I decided to try him again on Darksday with Valesti helping me out, resulting in a win.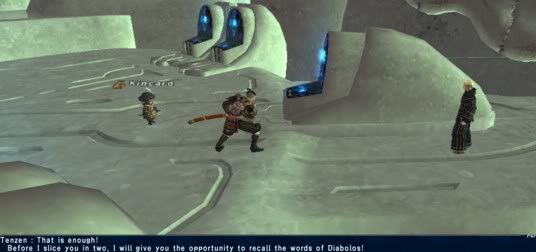 I can't help but laugh at this cutscene- Tenzen is getting ticked off at Nag'molada's announcement of his stereotypical evil plot and all my character does is stand around staring into space.
Really, half the explanations were lost on me- a problem with this storyline is that it takes too long to get between the missions sometimes, and you forget a lot of the details.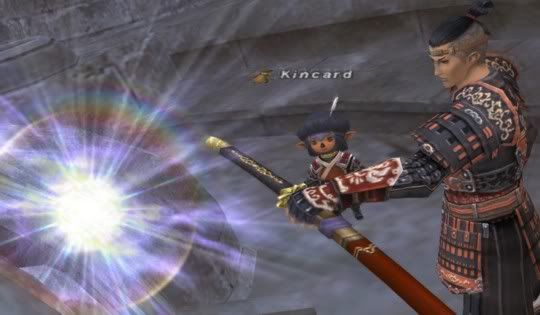 Next was the snoll fight for Ulmia's Path. Not much to say on this one- we failed the first time due to some lameness, and the second run was laughably easy.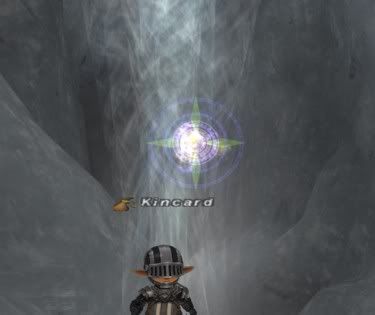 Finally we ventured to Movalpolis to kill some gobbos.
We managed to beat the BC with 5 people, though it did require a wipe and reraise.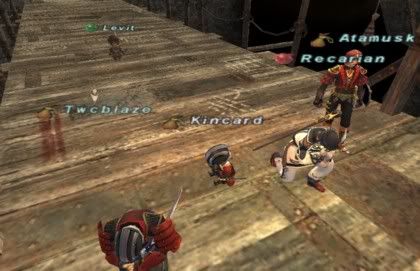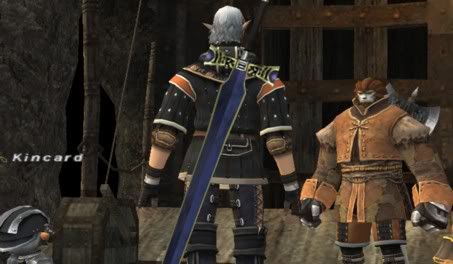 And while we were screwing around, we spotted the coffer, which I came back to get after switching to THF.

With that out of the way, it's back to the Metalworks for a bunch of technobabble from Cid.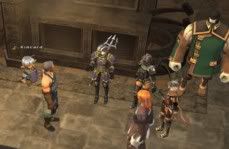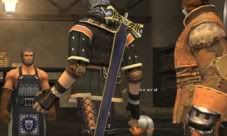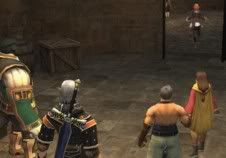 With that, The Three Paths finally concludes.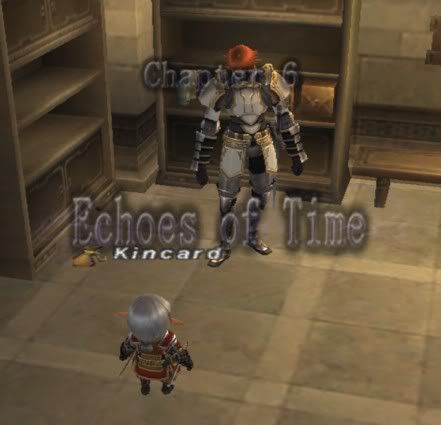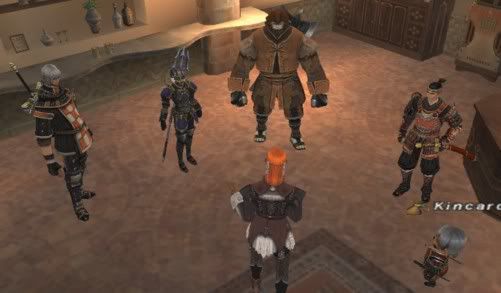 Can somebody explain to me what exactly the "pact" is? I don't really remember the details of it, and I don't understand how
Code:
resurrecting Promathia is somehow going to stop this pending problem of Bahamut blowing us all up.
The next part was relatively easy to solo, though that was as NIN/DNC at night, when I could kite them around when i needed to wait for my timers to get back up.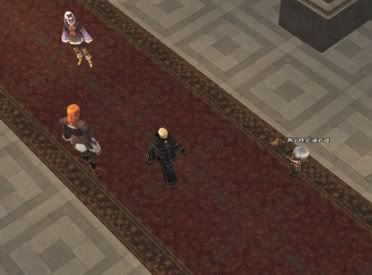 Code:
What exactly was the Cardinal's role in all this? So she's actually a Kuluu that regained the voice of the soul of the Zilart through some machine in Al'Taieu, and she wanted to fulfill the pact Sel'teus made with Bahamut by resurrecting Promathia? I thought resurrecting Promathia would wake the sleeping gods, which is just as bad as Bahamut blowing the crap out of us.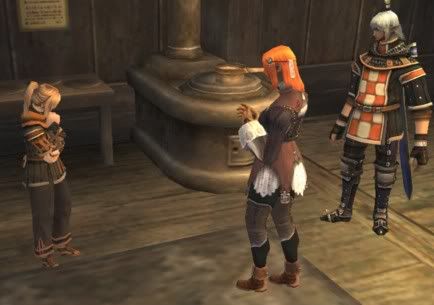 This NPC is interesting- honestly this is the biggest surprise in the storyline so far, even though it's not a huge part of it.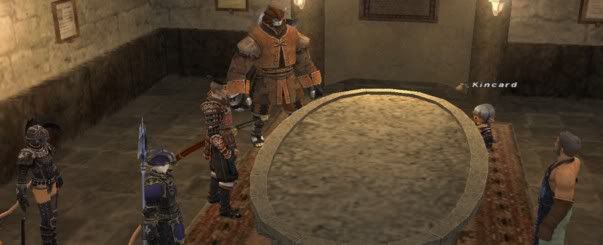 With more deliberation, it's time to take action. It's time to go meet Bahamut in the skies.
Code:
Even though if he's the conqueror of the skies I don't understand why he insists on teleporting all the Wyrms to the cities when he just fly to all of them and blow the crap out of us
Next week: One to be Feared.