Would've gotten to floor 60 if I didn't have that genius PLD/NIN with scorpion harness making Cerberus spam Scorching Lash. Oh well.
CoP was short and simple: A fight that's pretty much always zerged to death in a couple of seconds, much like the Snoll fight from the Three Paths mission. The fight is against a surprise opponent (Well, assuming you didn't get it spoiled like most people did).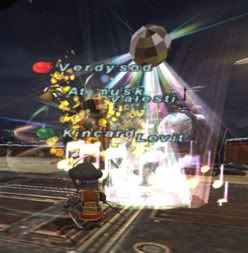 Valesti died about 10 seconds into the fight. He's still packs a wallop even though his defenses are lame.
My favorite kill style!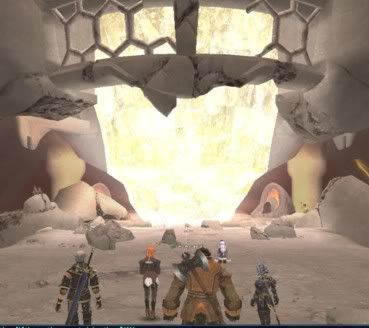 So after some more staring at crystal plot devices, we finally find ourselves knocked unconscious and ready to be violated by the evil Zilart.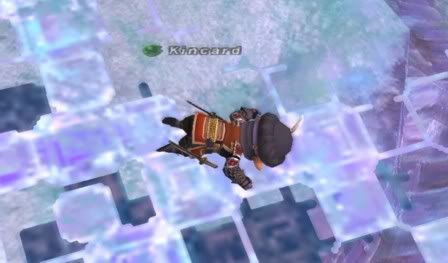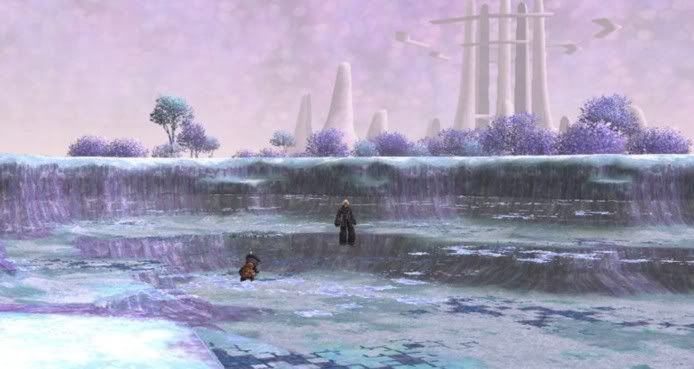 We've finally reached sea. Whee!
We spent a bit of time getting to know the area and the types of enemies we could find around there.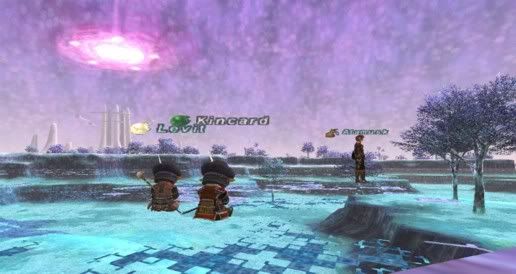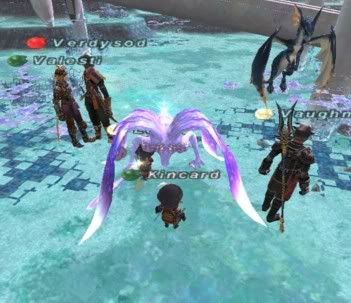 No trip to sea is complete without a first failure to spot the Yovras.
Big thanks goes to everyone that helped us get this far!