Haven't posted in a while, so I guess I'll do a bit of an update.
Was screwing around with my NPC and saw this guy floating around, so killed him for some small rewards:
Ran to Promyvion-Holla for Tactics Pearl quests as well as a shot at the last Memosphere I don't. Well, after killing about a million Cravers in Mea to get the memosphere this spire makes up for it by dropping on the first damn one I kill: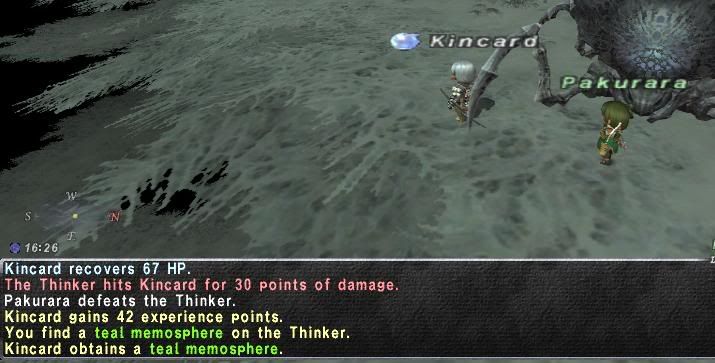 Have had some extra time lately so I decided to give another shot at Nashmeira's Plea.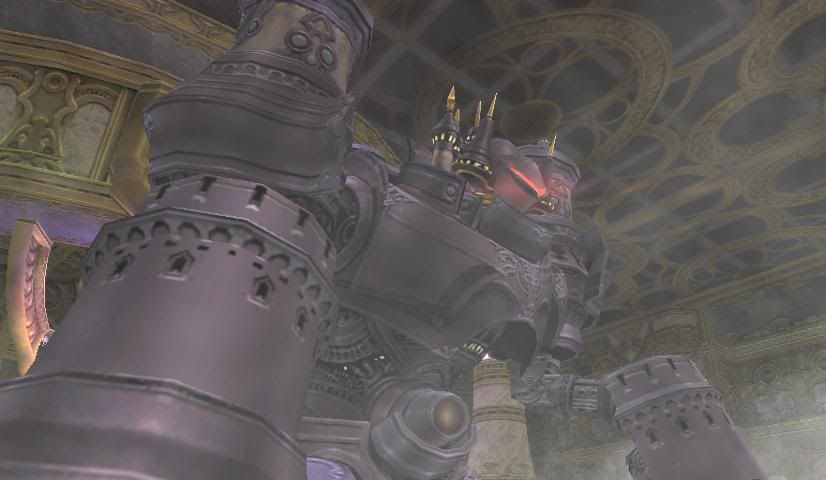 This fight was not interested in proving my memory wrong of how incredibly tough this stationary mish-mash of shiny metal is.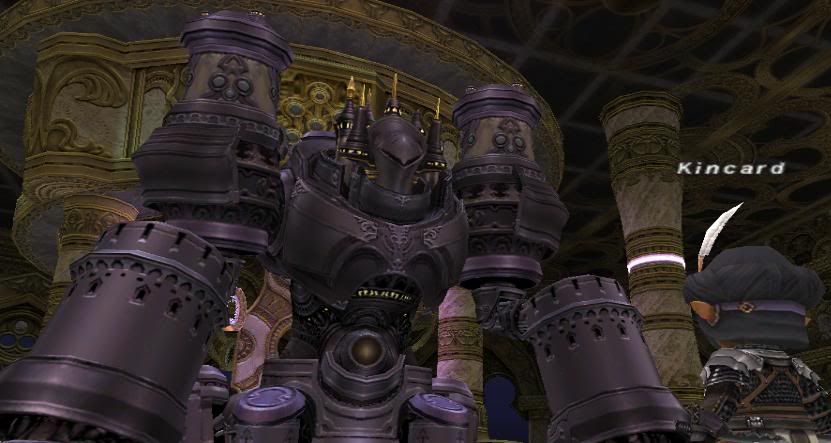 So after two tries, our WAR has to leave. Naturally I go drag along the only WAR I know around who's bored often enough after his regular Nyzul runs that don't drop anything to give me a hand. ;)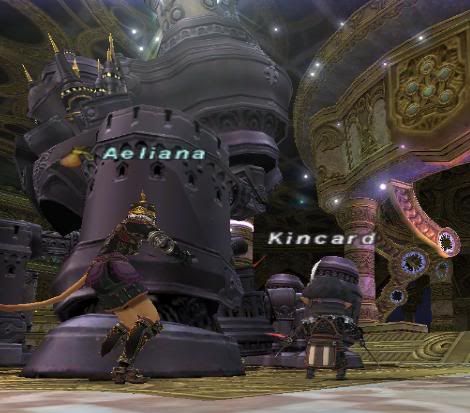 Everyone has to leave after this, so it's now or never. Well, obviously a post with this many pictures only has one obvious ending: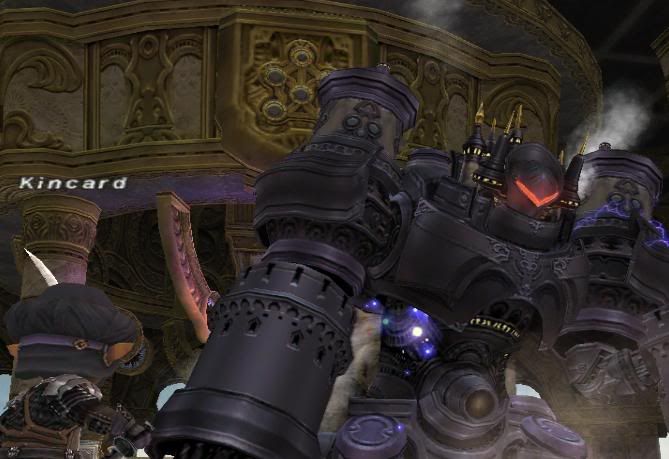 Go figure the last thing he does before he croaks is kill me, though:

I have to say, this is probably the most exciting battle I've ever had in FFXI.
And what FFXI post is not complete without showing off some shiny new item?