Random crap.
Last week, sky had some pretty lame drops.


This week I was a bit more lucky though.

I tanked NIN/DRK for the first time, which is the first time this LS ever let me main tank something. For the most part it went pretty smooth, but our second Suzaku still had some pretty lame-o drops. :P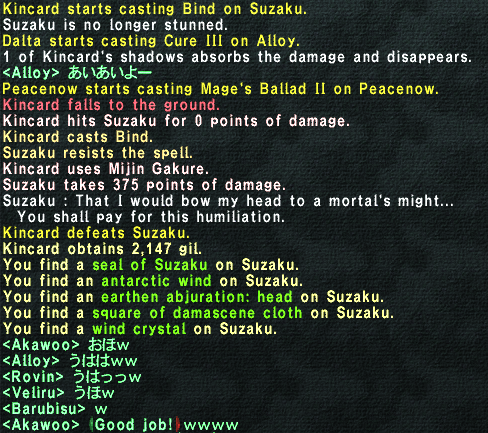 Random conversation time.