In sky today, I saw my first WLegs drop. It's also the first time I lose at the lot- I should probably get used to this considering how many friggin' people want the thing. Combined with how rarely we do Kirin, it ain't happening. :P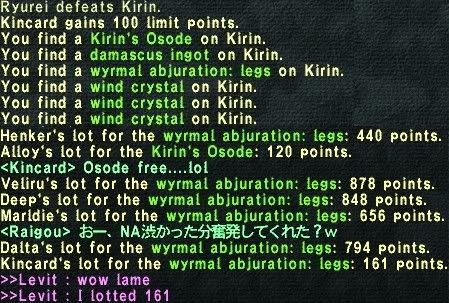 With some help from the LS, we did Diabolos today. Technically the following screenshots have spoilers, but I don't think it's anything that really matters.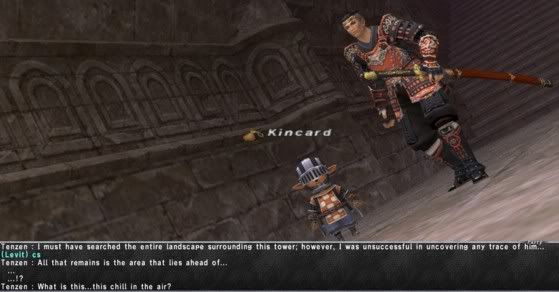 So anyway knowing Tenzen's sheath has the magical ability to detect that super evil energy flowing around, naturally we walk right into the room without any caution right after we see the thing shake like a dowsing rod made of vibrators.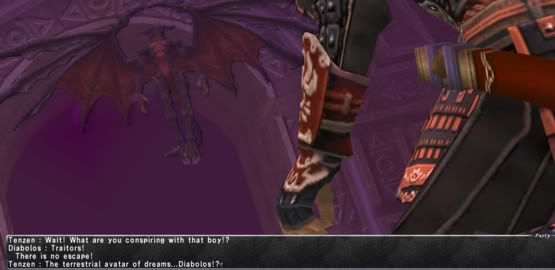 So we meet with the most famous of Batman villains...the Manbat. Well, he's pretty famous.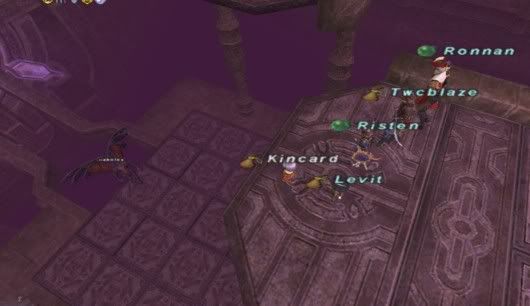 So we stand there and load our weapons and supplies while he sits there whistling quietly to himself.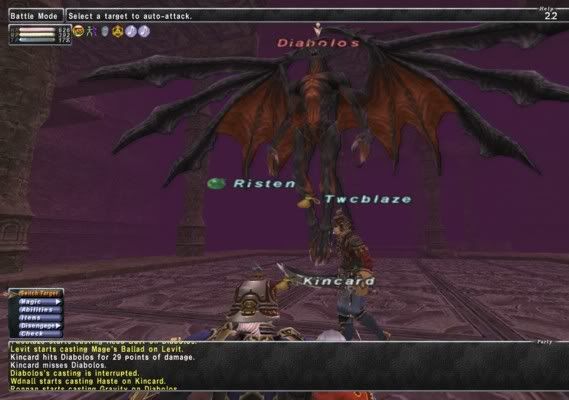 After we start battling, he retaliates by continuing to stand there and whistling quietly to himself.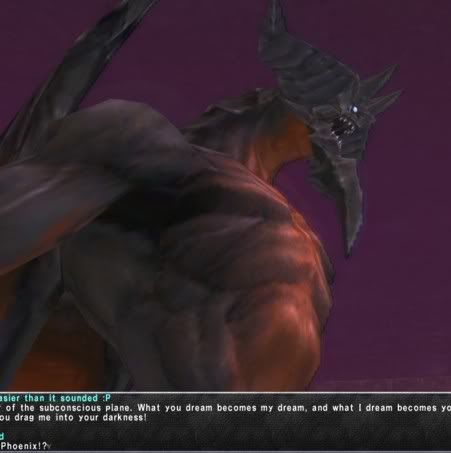 So we beat the guy and he explains he causes nightmares for small children like Prishe by showing them his enormous chin.

Anyway, Tenzen brings out his magic armband! That should keep that nasty nightmare monster from swallowin' anyone else up!

So we return to the city and Chapter 4 begins.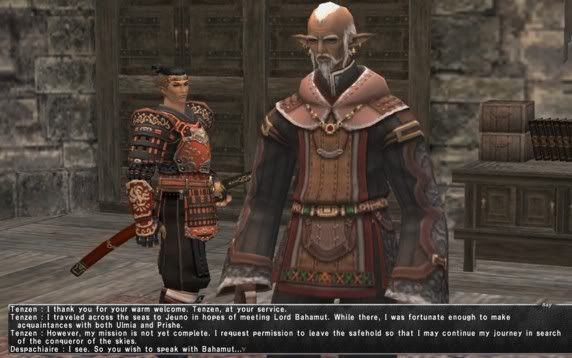 Mr. Miagi tells us we're not allowed to go meet Bahamut...but hey, we're the main characters. We're supposed to do everything. God forbid they spare a few men to actually help us brave the various evil monsters and the mysterious force threatening the entire world. THIS AND MORE ON NEXT WEEK'S EPISODE.