You're lucky with that one- the Horn is the most sought-after piece for AF2SMN if I'm not mistaken.
Wondering how much people usually get in campaign- I do it every now and then so I can keep my THF's buffer up.


Halfway there! I'm trying to decide whether I should continue farming Nyzul after I hit floor 100, or just move onto normal assaults and do salvage. I'm very much leaning towards salvage right now.
Get myself my next rank- I'm now a corporal!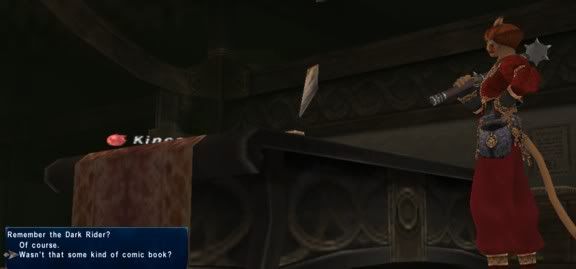 It's also fun to screw with Naja every chance the game gives you.
6-4 was probably the hardest mission I've ever done in this game, save Alexander. We barely made the time, but we were 1/1! Go team.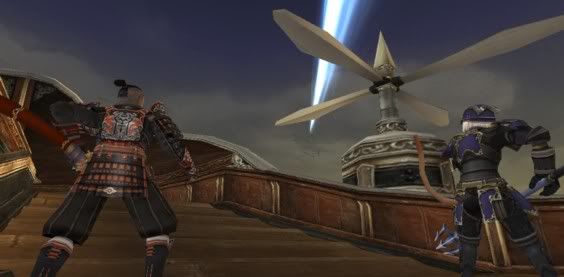 You can laugh at my horrible drawdistance.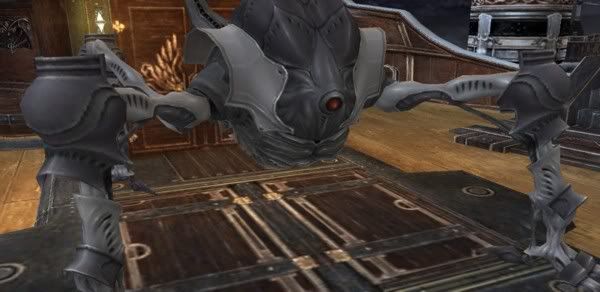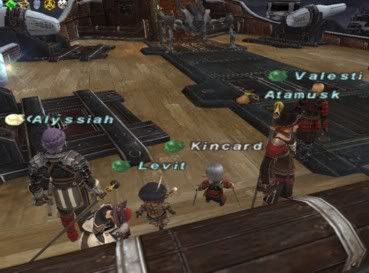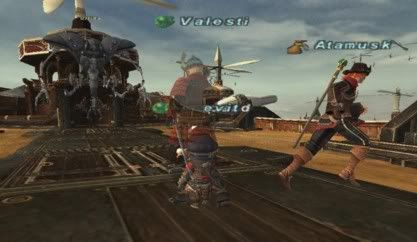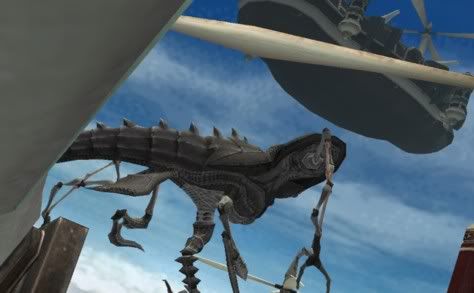 I pretty much forgot to take any good pictures during the actual fight. The fight was tough and I was focusing on that rather than taking pictures- my laptop is pretty crappy, so it does skip a second or two whenever I have to take a screenshot.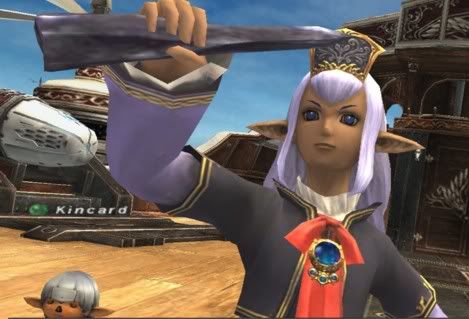 Prishe raises her uh...precious gem, while I apparently doze off because meeting Bahamut is too damn boring for me.
Here's the plot twist: There's a crystal in a Final Fantasy game.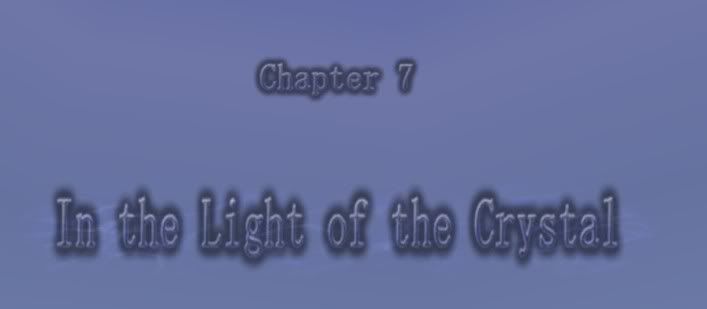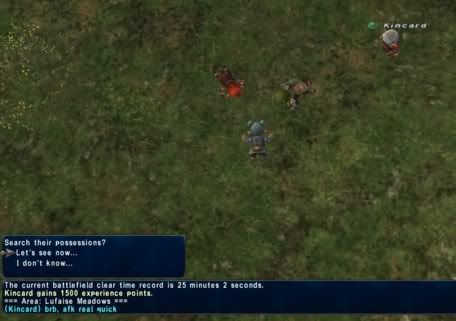 Do they really think anybody would choose the other option?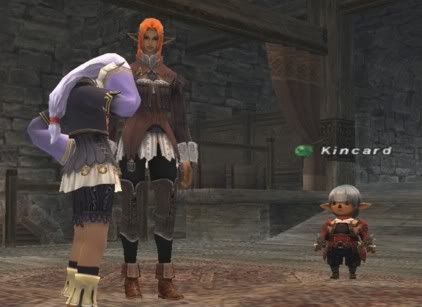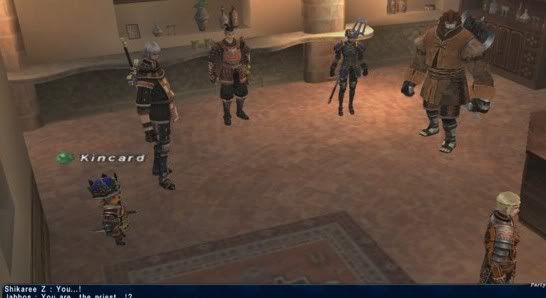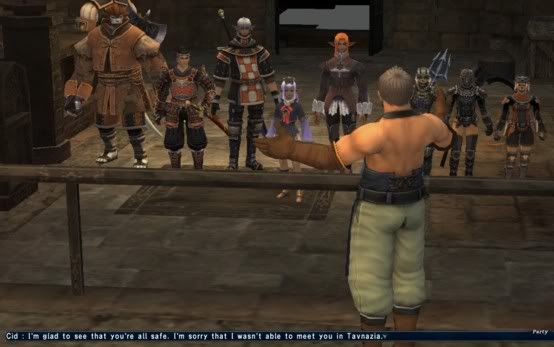 Bunch of blabbering around about nothing- I don't need the last plot point to be hammered into my head for 3 different cutscenes. :P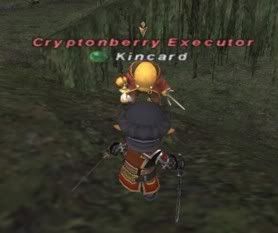 Tonberry was pretty easy, as long as you kited out his 2HR.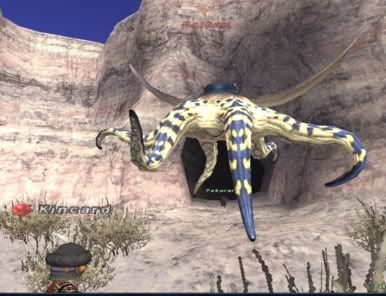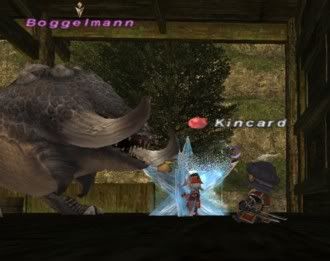 On the NM Bugard, I was stuck with someone in front of me (What are the oods?), when I asked him if we could team up, he just ignored me. I can understand not wanting to get into xp parties with NA players, but why would you not party with someone for like 10 minutes just to make the damn fight go faster? :P
He ended up dying and I let him join with me when mine was done to 20% or so.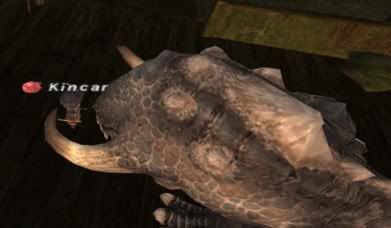 Some more lolSalvage!


At this point I have a good idea of what I'm going for first- I go for Bhaflau 12NM runs and Silver Sea Boss runs- trying to go for Usukane Sune-Ate. The Bhaflau NMs has to be the worst part of salvage- I hate standing in the same place for 20 minutes just killing little things over and over until having not a single NM pop at all- they should really just make one NM force spawn per door, seeing as how the NM itself isn't a 100% drop rate anyway.
I got that card from a Silver Sea Remnants run with an NA group. The least I'll say is that I'm never going with any NA shout group for that ever again. The leader and members just weren't willing to listen to instructions and people didn't pass the cells- wasn't even slow at passing, they just didn't pass them, and waited until the cells filtered into inventory. If I ever do NA Salvage it'll definately be with a static. We ended up beating up to floor 3 and exited (With not a single 35 drop, of course), so people who wanted floor 4 and boss run got screwed.