I put off Assault for a while, but I got a chance to do Nyzul with some newbies today, which was pretty fun.
As a result, I got my 5th new-mission clear for my rank, since it was my first time, so I went out and found the footprint pretty fast.

In addition, I've decided to start soliing avatars every now and then since my DNC sub is just about done (About 2k off 37).

So tonight I went for the last whisper I need for my Moon Bauble, Leviathan. On my way there, go figure I see this guy up, running around for a quite a while before someone came along and decided to claim him: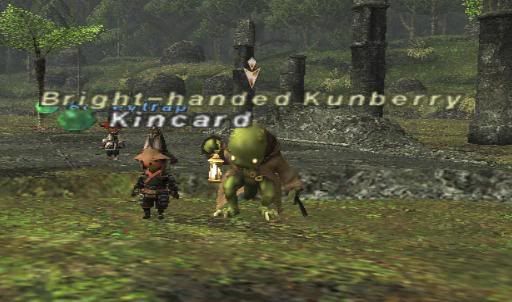 Funny, considering how just a few days ago there was a decent amount amount of people camping against me.
I was actually going to try to solo Leviathan last night, but when I got to the protocrystal, I realized I hadn't flagged the quest. *insert failure music* So I flagged it and went to bed, and went to solo him today. I basically keep myself in top notch shape the whole fight until they hit under 50%, which is when I brace for a huge impact.
Apparently, full HP on a Tarutaru Ninja is not always enough to endure this heavily huge-pronged assault on my ass.

Go figure the avatar I can't solo is the one the server is named after.