Windurst Part 6: Journey to Jeuno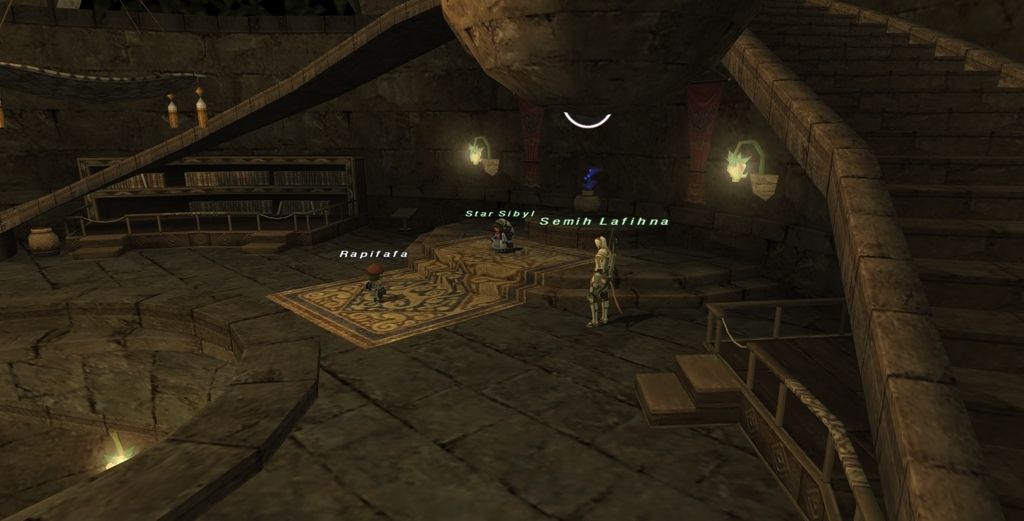 The Star Sibyl isn't quite what's expected- she doesn't look any different from any other Tarutaru, save her fancy robes and long flowing hair. The Star Sibyl tells Rapifafa she is to become an envoy to the city of Jeuno, quite an important task as Jeuno lies in the middle of the other three major nations, built on a bridge connecting Mindartia and Quon.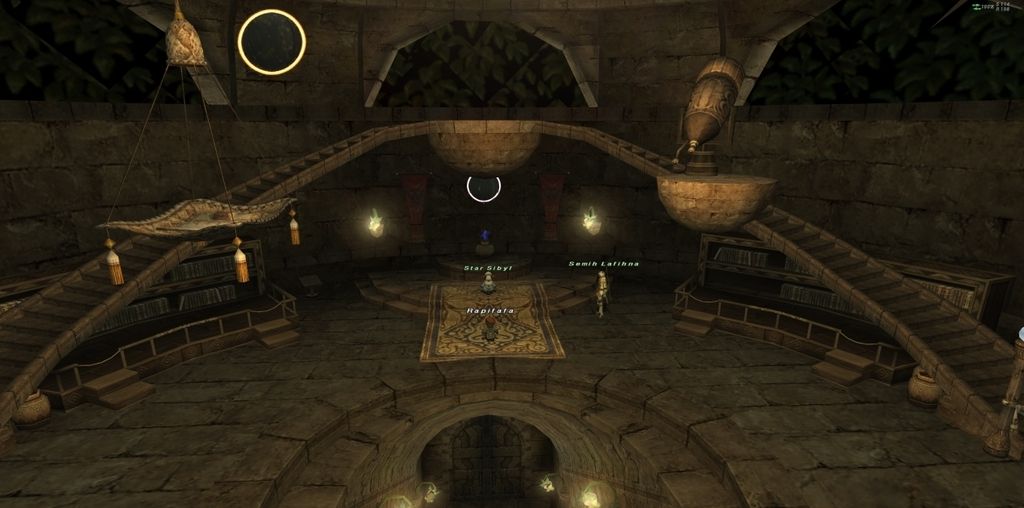 Rapifafa accepts the task, despite mentally noting that meeting the Star Sibyl was a little less breathtaking than one would assume when meeting a God. One thing's for sure though, the Star Sibyl has a very nice room.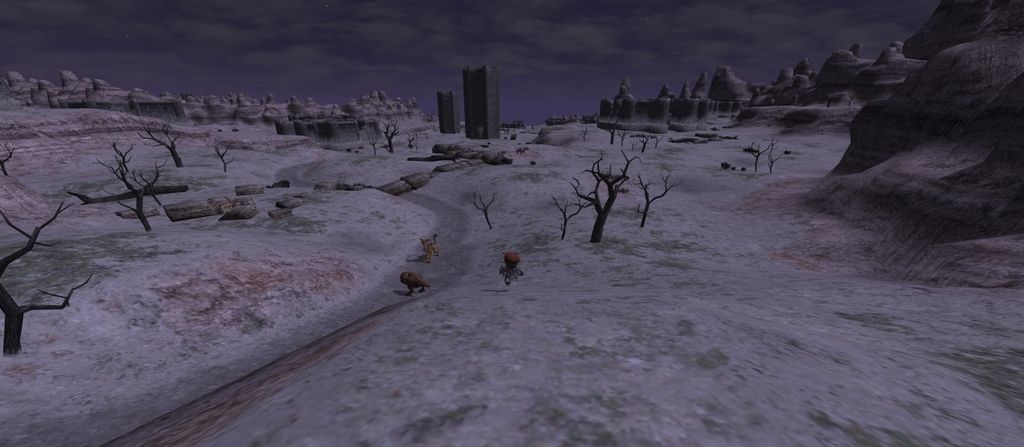 Music: Sauromugue Champaign
The long trek to Jeuno involves running past Sarutabaruta, Tahrongi Canyon, and Meriphataud Mountains into the Sauromugue Champaign, another barren area, same as most of Mindartia barring Sarutabaruta.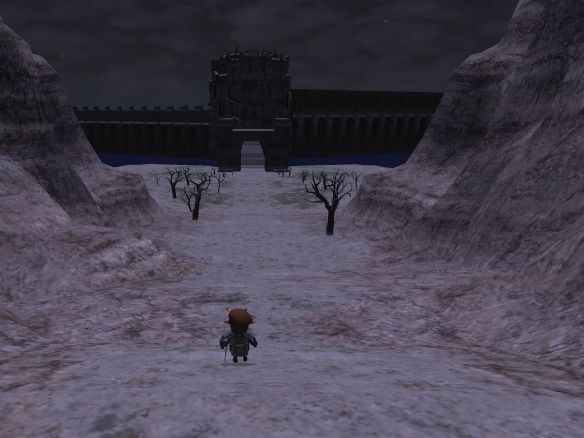 Her long journey over, Rapifafa arrives at the city of Jeuno.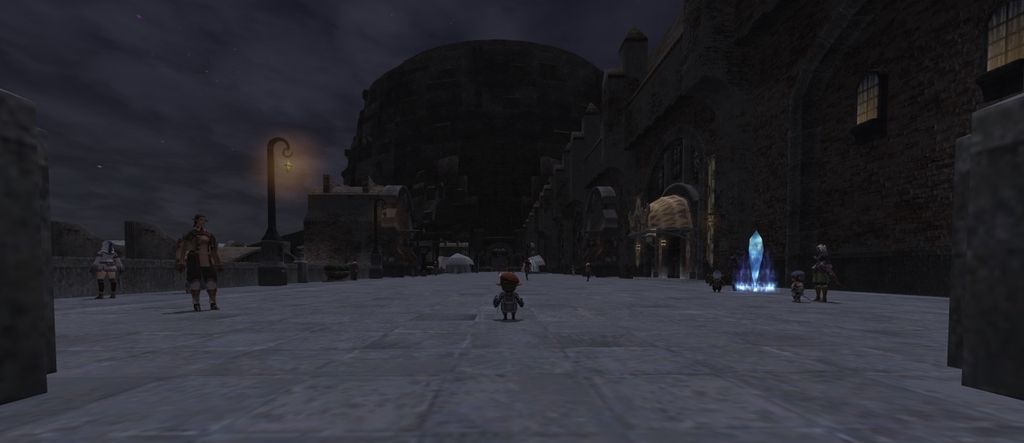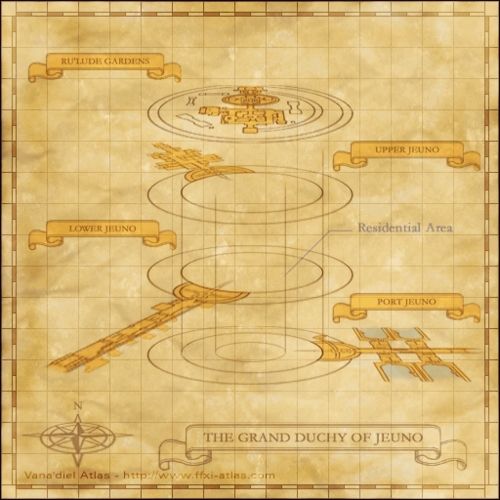 Music: The Grand Duchy of Jeuno
(Not a big fan of this song. Probably had to listen to it way too much back when Jeuno was the place you formed parties/waited for one.)
She decides she doesn't have much time to speak with the locals and gets to work, traveling down the main road and up several flights of stairs to reach Ru'Lude Gardens, where the Archduke's palace and the embassies are.
Music: Ru'Lude Gardens
As luck would have it, the ambassador is investigating the Delkfutt's Tower, located on Qufim Island directly under Jeuno. The receptionist tells Rapifafa if she wants anything done soon, she should probably go find him herself.
The first thing Rapifafa notices upon exiting into Qufim Island is a strange spine-like structure, similar to the ones attached to the telepoint constructs. She had also seen some spines like this earlier in Sauromugue Champaign, though far fewer in number. Following the spine away from Jeuno, she arrives at Delkfutt's Tower.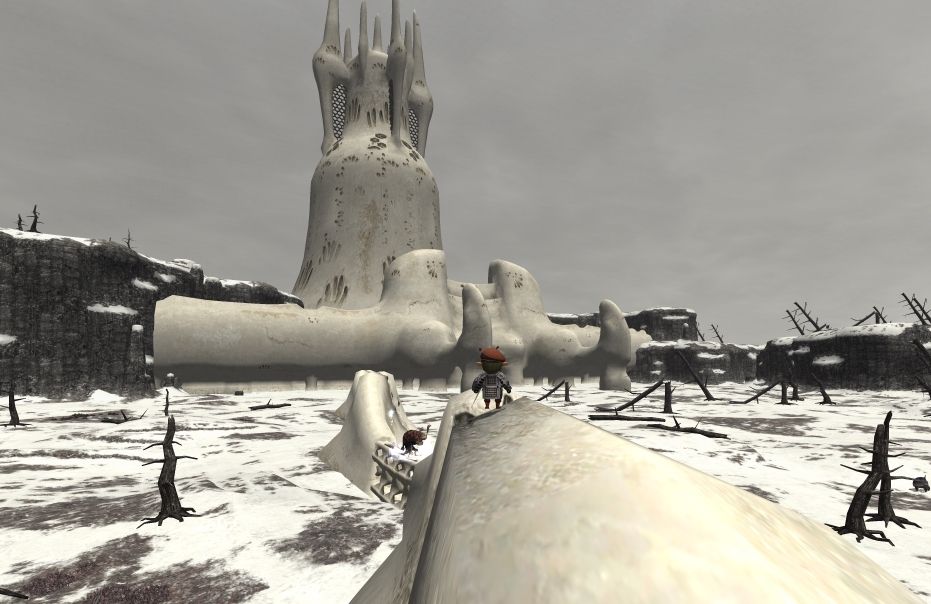 As the name implies, traversing Delkfutt's Tower involves a long, long climb, with plenty of nasty beastmen along the way. They're not much trouble for her though.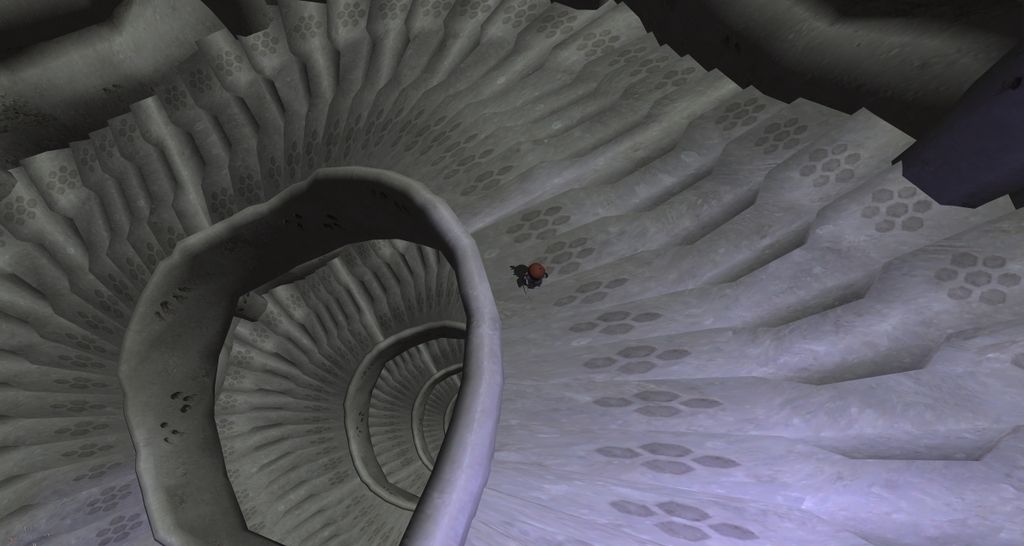 After going up (and down) more flights of stairs than she could count, Rapifafa finally finds the ambassador. He's unconscious, but otherwise fine. After he comes to and has a moment to rest, he decides to run back to Jeuno, Rapifafa closely following behind.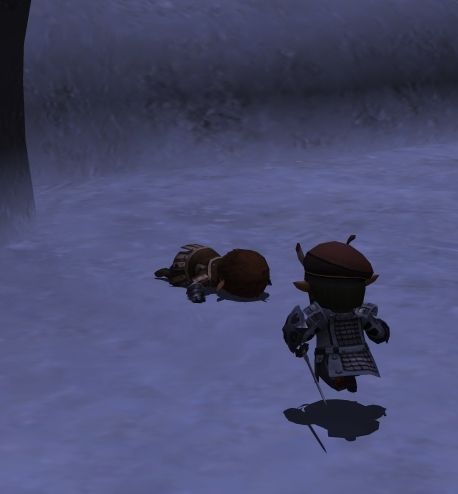 Back in Jeuno, the ambassador rewards Rapifafa with the title of embassy, alongside giving her a promotion.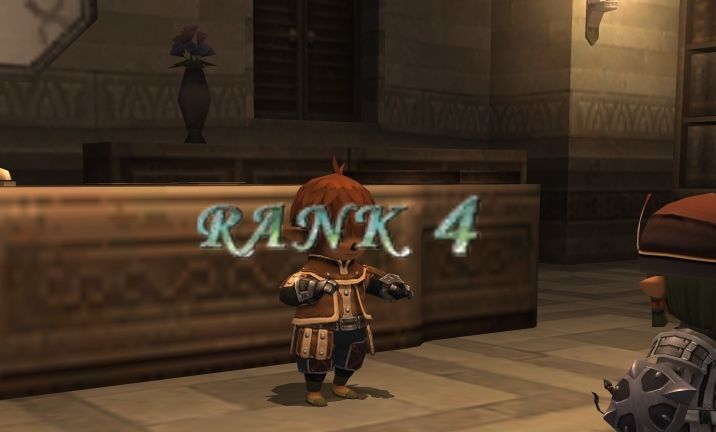 He informs Rapifafa may be needed for a mission soon, but for now she can only stand by for orders. Seems like the perfect opportunity to get to know this city.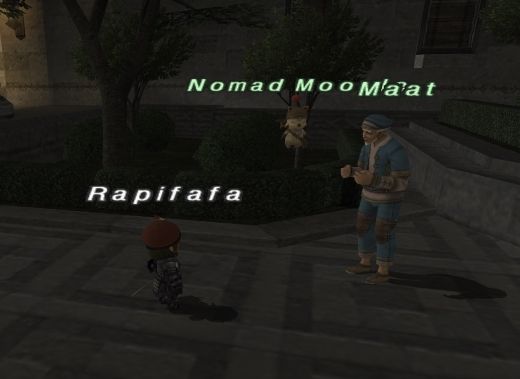 The biggest point of interest in Ru'Lude Gardens is the Archduke's Palace. While she can't get an audience with him, she is allowed to take a look around. An old man by the name of Maat senses that Rapifafa has reached the limits of her training, and offers her a way to break past this limit. She's intrigued, and Maat sends her off to go find some items from the surrounding dungeons.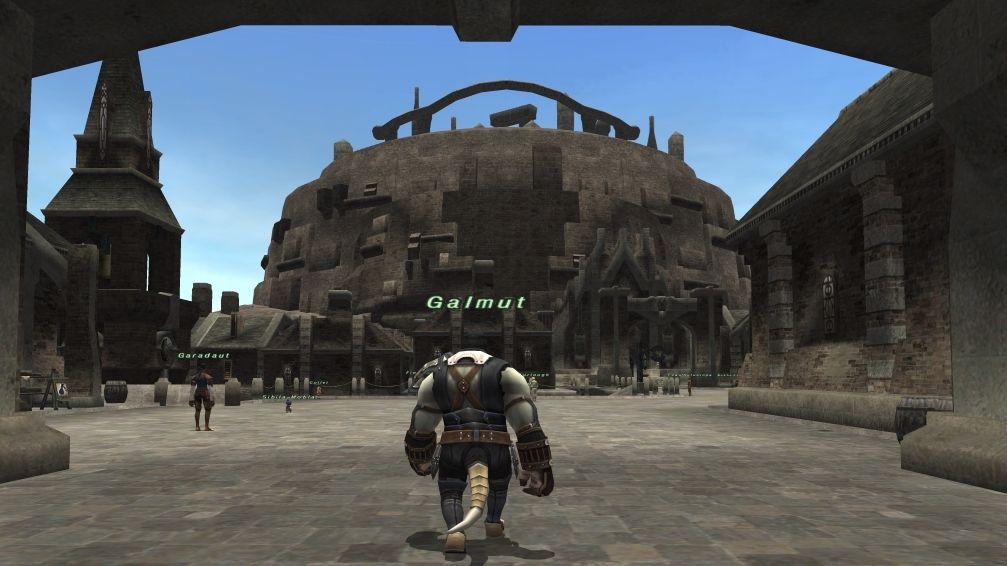 She decides to explore Jeuno a little bit more first, walking downstairs to Upper Jeuno, mostly known for its bell tower and its cathedral, and also known for issuing Chocobo licenses, which Rapifafa would not mind having one of.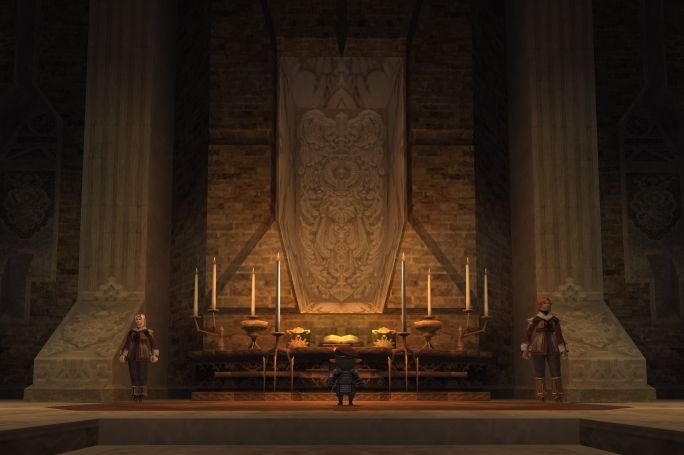 Taking a moment to visit the cathedral, Rapifafa gets to once again hear the story known to all in Vana'Diel: That they were all created by the goddess Altana, and that the god Promathia saw this and condemned the races to eternal struggle. Rapifafa offers up a prayer and leaves for the Chocobo Stables.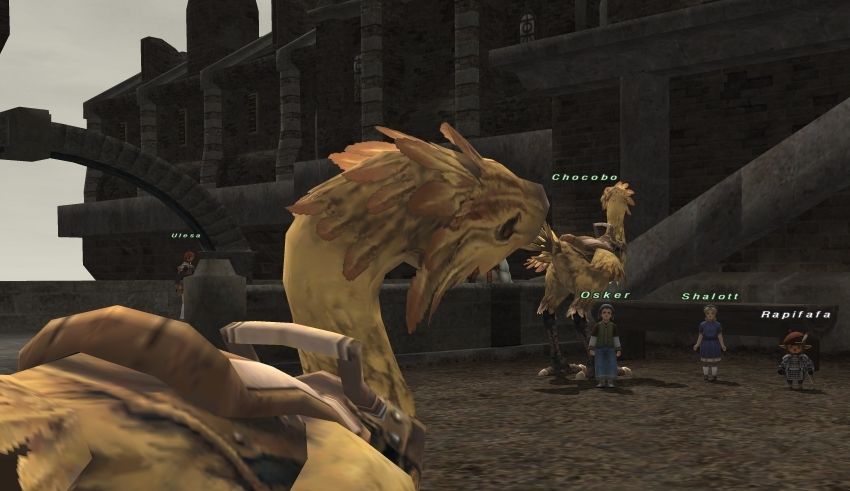 The owner, Brutus, is only too happy to offer Rapifafa a license, but like with anything, there's a price- instead of simply allowing her to buy it, she is to nurse a wounded chocobo back to health.
She tries several times to feed the chocobo a clump of Gauzebit Grass, but it seems whoever had previously owned the chocobo abused it in some way, leaving it distrustful of humans. The stable boy suggests that it simply needs some time, so Rapifafa decides to instead spend some time finding one of the items Maat had asked for.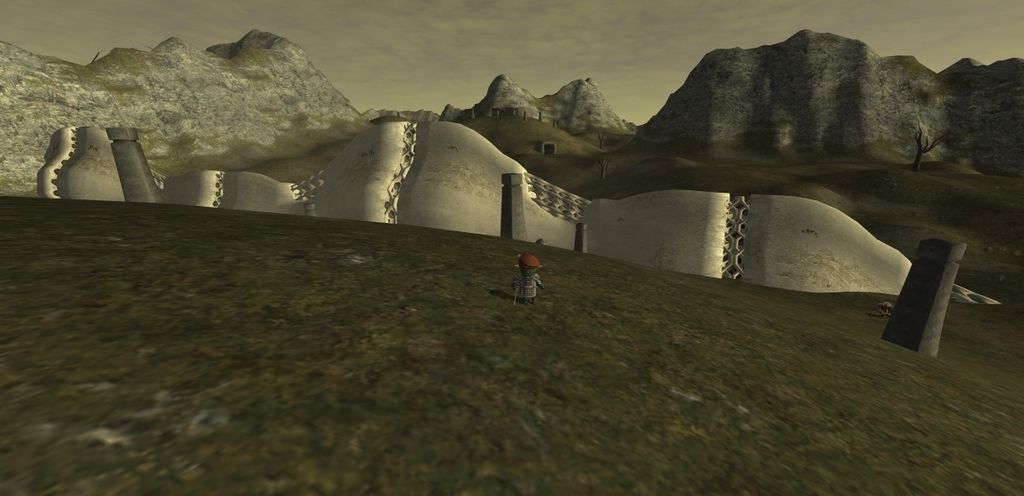 Music: Batallia Downs
She exits to Batallia Downs, known for many historic battles during the Great War, leaving the place as essentially a giant graveyard. Here, she once again finds one of those strange spines. More importantly, she finds several entrances which lead down into the Eldieme Necropolis. While previously a simple burial ground built by the Elvaans, the large scale of death which had taken place during the war has left the place full of undead- exactly what Maat wanted Rapifafa to find.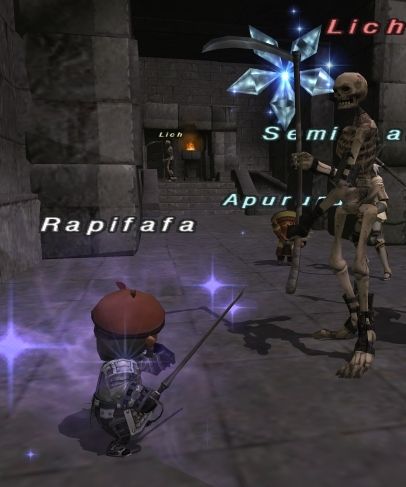 The dungeon consists of several hallways, many of which have been blocked off, and many requiring switches demanding multiple travelers, so it takes a long while for Rapifafa to get what she needed. With her treasure in hand, she returns to Upper Jeuno, where the stable boy tells her that the chocobo she was to nurse back to health had started eating again. Over the next few days, Rapifafa feeds Gauzebit Grass to the chocobo. As it nears recovery, its owner, Dietmund, comes to demand for it back, but neither Rapifafa nor the stable boy was going to have that after what he had done to it. Brutus, satisfied with these events, rewards Rapifafa with a Chocobo License. Hurray, no more walking!
Rapifafa spends a little more time speaking with the locals. It seems many decades ago, Jeuno had been a very simple fishing village, until a fisherman saved two boys, one of whom became the current Archduke. Under his leadership, Jeuno grew into the massive city it is today- one that attracts merchants of all races, even including a Goblin store which is found in Lower Jeuno. After gathering this infromation, Rapifafa decides to give her new chocobo license a spin by taking one out of Lower Jeuno into the Rolanberry Fields.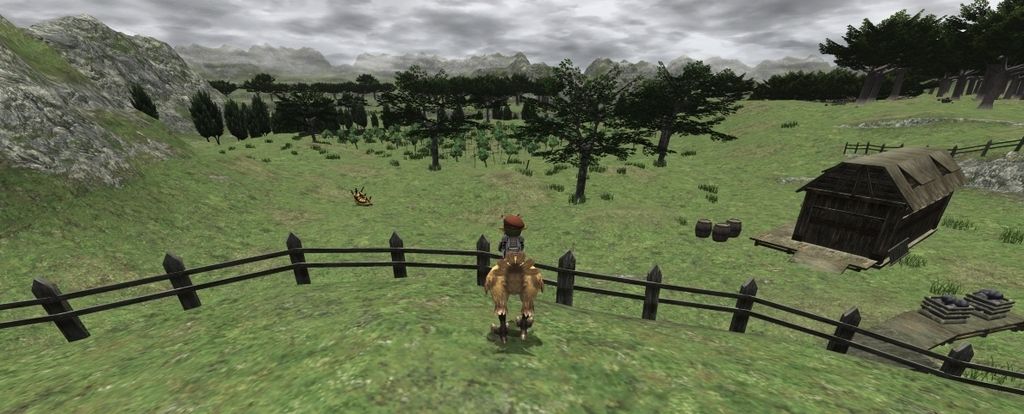 Music: Rolanberry Fields
(This one's really nice IMO)
While travelling through Rolanberry Fields, Rapifafa once again notices another place where the strange white spines coming out of the ground. She ignores them and takes this opportunity to find the next item Maat asked for, found inside the Crawler's Nest in the south end of the fields, known for its winding passageways and abundance of crawlers (naturally). This time, it doesn't take too long for her to find what she needs.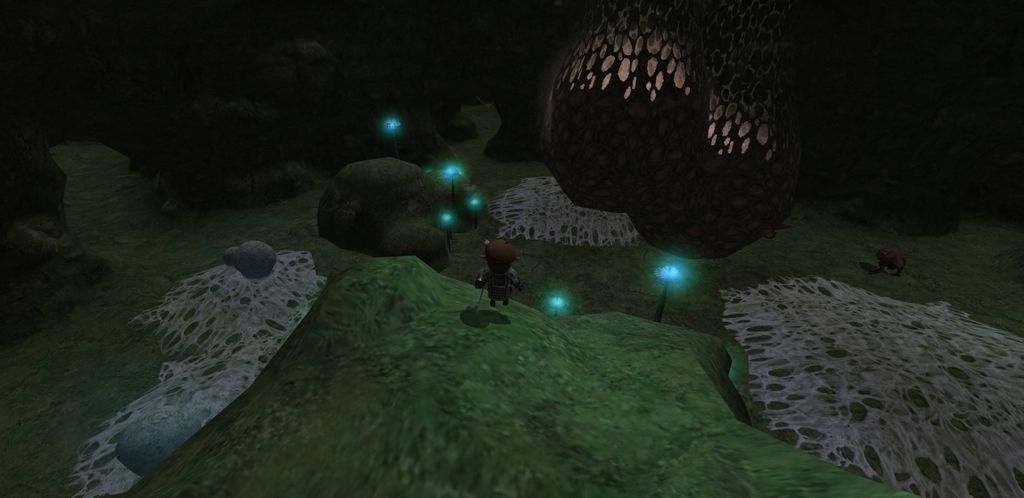 Her last destination is the Garlaige Citadel, in the south of the Sauromugue Champaign she had passed earlier on the way to Jeuno. Like the Necropolis, the former military fortress is also a graveyard to many from the Great War, and contains several gates which normally can only be opened by at least 4 people. Thankfully, there are other ways past these doors, so Rapifafa finds the treasure she was sent here for, and returns to Jeuno.

Maat is pleased with the three items Rapifafa has found, and teaches Rapifafa how to expand her abilities. It seems Maat has plans to teach Rapifafa even more when she reaches her limits again, so she makes a mental note to come visit Maat every now and again.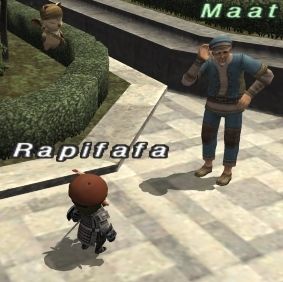 For now, it seems the Ambassador finally has Rapifafa's next job for her, so she travels back to the embassy.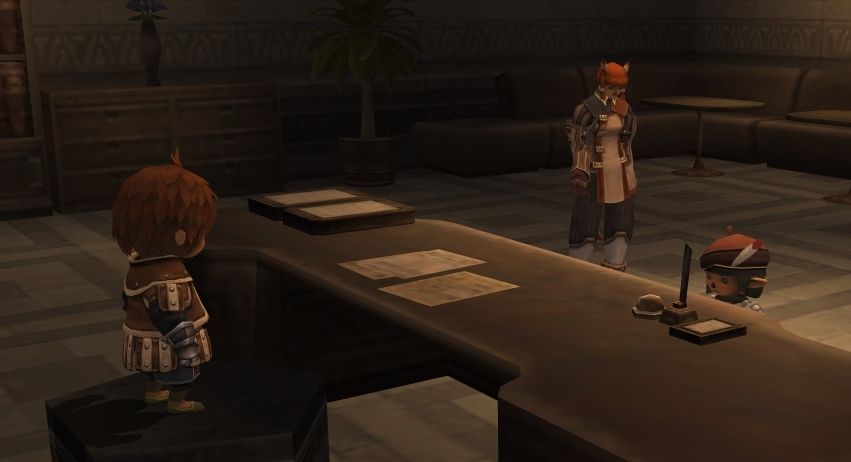 It seems Rapifafa has another big meeting ahead of her- this time, it'll be with the Archduke of Jeuno.