Pointy polygon titties are hot I miss them, now I have to look at all these female characters and realize they would reject me instantly! On another note I have always wondered how much money and time japan has devoted to jiggle physics over the years. Do they just a have a company that researches boobs all day long, on a quest to surpass real boobs and bring a new era to the world of time I probably should of used more wisely!

I hate jiggle physics in games because I find more often than not it doesn't look real; or usually that just about anything will set the to jiggle like any sudden movement or when a character stops walking, or is simply just
repositioning themselves (top box)
. Furthermore, it seems to be the only feature that seems to move, not armor, not clothing, but breasts!
That said, and despite their monumental size, I think Dragon's Crown's Witch managed an amazing "jiggle" during her walk animation. It still looks silly (mostly due to size), but I like that her breasts look almost fatty and sway with her movement more than they simply "bounce".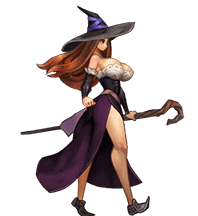 I can't speak for others, but a good beard is something I can appreciate. In fact, more RPG heroes should have facial hair. Less boys, more men!

Amen! A way too young example, but I remember P3's Junpei "shocking me" for that reason; you really don't see facial hair in JRPGs that often. I thought Alvin (ToX2) looked great with his, and Joel (TLOU) was a complete DILF with the facial scruff completing the package. xP