Derek and I just couldn't get enough last weekend. Not 24 hours after our fantastic interview with many of the brilliant minds behind OC ReMix, we got to sit down with yet another passionate, talented musician: Cryamore and Soul Saga composer Aivi Tran!
Aivi spent her Saturday night chatting with us about all kinds of topics, and for that we are exceptionally grateful! To hear some of Aivi's music, as well as all the good stuff we chatted about, check out the show! To hear more of Aivi's music, you can also peep the links below: we've got links to her SoundCloud page, her album The Black Box, co-composed by the artist Surasshu, as well as the nearly-complete Kickstarter page for Soul Saga.
As always, we welcome any feedback you may have, including topic suggestions, track requests, ideas for how we can improve, free candy, and copious amounts of unmitigated praise.
Featuring: Stephen Meyerink, Derek Heemsbergen, Aivi Tran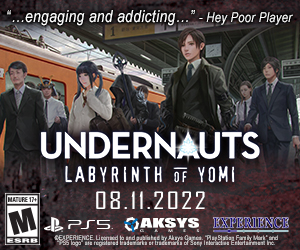 Links for this episode
Tracklist
1 – Climb, Lest I Fall – Cryamore
2 – Home Above The Clouds – Soul Saga
3 – Lonely Rolling Star (Missing You) / The Black Box
Listen and subscribe where you please, and leave a rating if you can! Email us your feedback: music@rpgfan.com
More: Overcast | Pocket Casts | Castro | Podbean | Podcast Addict | Breaker | View all Rhythm Encounter posts