If you are a Grandia fan or even just a fan of the series' composer, Noriyuki Iwadare, Wayô Records has several surprises for you! The company is offering three albums and a music box: The Grandia Memorial Soundtrack, The Grandia Complete Soundtrack, Twelve Doors: A Tribute to Noriyuki Iwadare, and the Grandia Music Box.
First, the Grandia Memorial Soundtrack is a 3xLP vinyl selection of songs from throughout the series, the Vent Arrangement Album, and features a new illustration from Grandia designer Toshiaki Hontani. For the most hardcore fans, The Grandia Complete Soundtrack features all four Grandia soundtracks along with the Vent arrangement album on 5 CDs.
Also, Twelve Doors: A Tribute to Noriyuki Iwadare, available on CD or 2xLP vinyl, features violin and piano arranged music from Grandia and Lunar along with a brand new composition by Noriyuki Iwadare himself. Lastly, the Grandia Music Box features a 30 note arrangement of the Grandia main theme along with a signed music sheet from the composer.
Jonathan Khersis, Wayô Records producer, had this to say about the projects: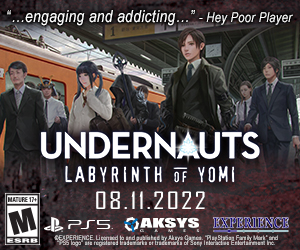 Working on the Grandia soundtrack and music box project has been a 'grand' adventure for all of us. As passionate fans of the Grandia franchise we wanted to have as much as possible a strong collaboration with the original creative team, and we are really excited to offer this new cover design by Grandia's animation director, Toshiaki Hontani. More than ten years passed since we met with composer Noriyuki Iwadare for the first time, and today we can't be more happy with releasing one of his masterpieces in these gorgeous editions together with Game Arts and the composer. The music box melody was arranged by Noriyuki Iwadare himself, and will undoubtedly be a beautiful nostalgic treasure in Grandia fans' collection.
All of the Noriyuki Iwadare goodness is available for pre-order here.