It's a good time to be a Kiseki diehard. Falcom's marketing coverage is in full swing for the next big thing from the beloved series, The Legend of Heroes: Hajimari no Kiseki, which is set for an August 27th release in Japan. Among the most recent batch of information is a closer look at several of the game's characters as well as the reveal of a key gameplay mechanic.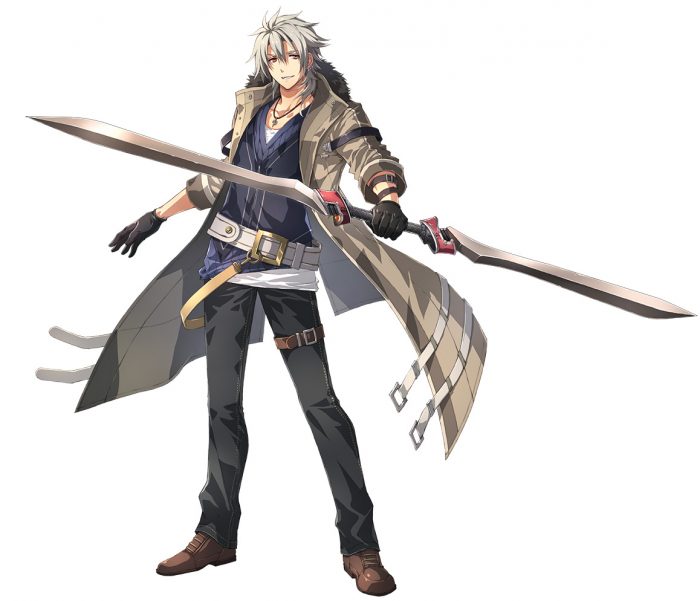 Returning from his roles in the Cold Steel quadrilogy, Crow Armbrust is a gambler with a heart of gold. He wields a double sabre in battle and — without getting into spoilers for the previous games he's been in — let's just say he's been around the block a few times.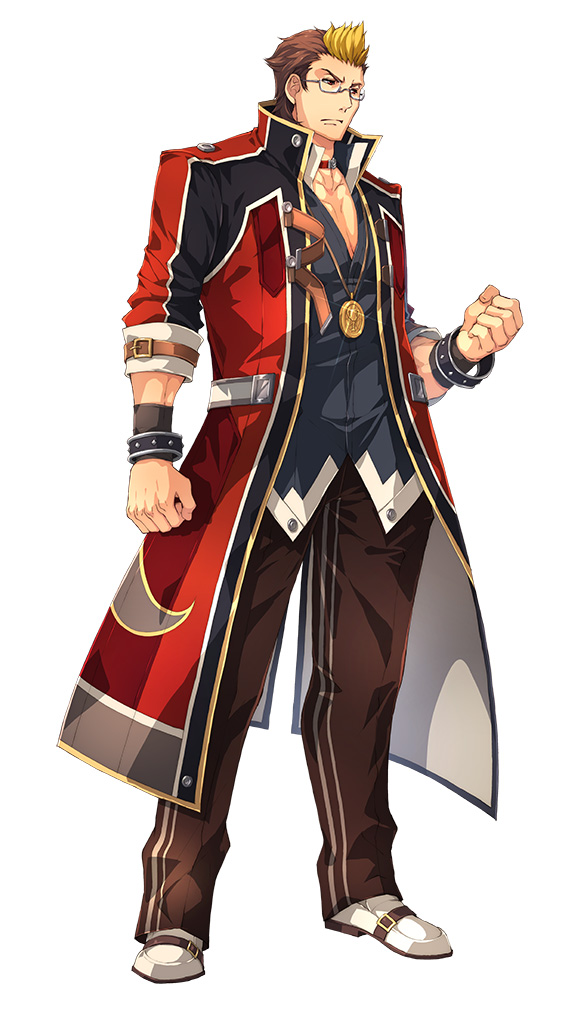 Like Crow, Wald Wales is well-known from previous games. Having played an important part in Zero no Kiseki and its direct sequel, Ao no Kiseki, he is now esquire to Wazy, his long-time rival and the guardian knight of the Septian Church.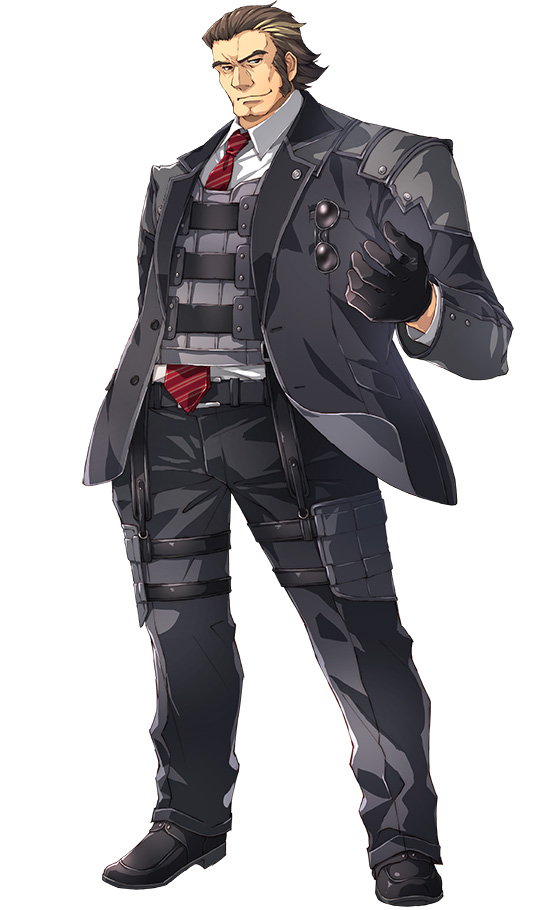 If you're beginning to wonder if everyone featured in today's article has established history with the Kiseki franchise, the answer is yes; next up is Garcia Rossi, the underboss of Revache who is known as the "Killing Bear." We first met Garcia in Ao no Kiseki. Falcom describes him as "rational and faithful to humanity and justice" despite the crimes of his past.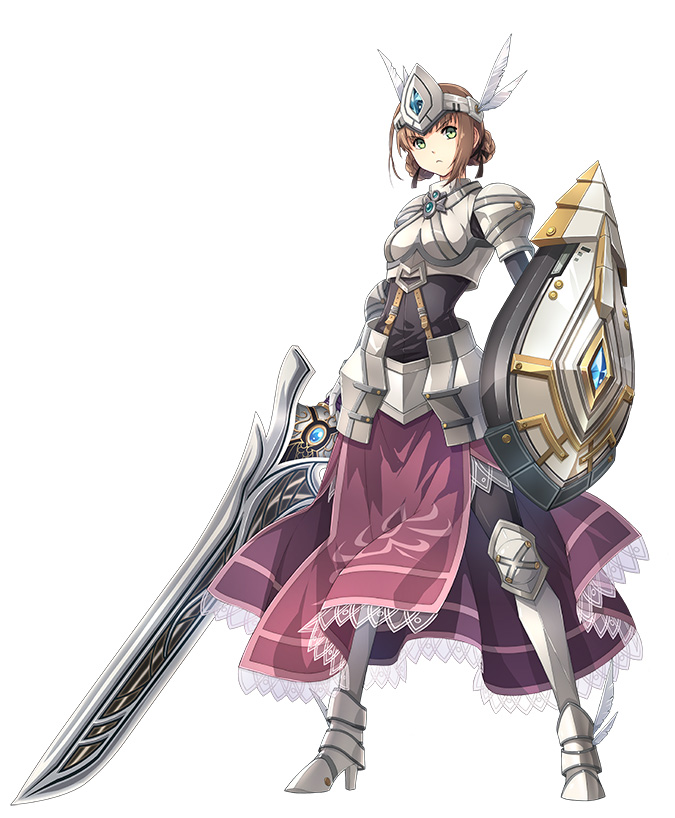 Yet another familiar face from Ao no Kiseki, Duvalie is The Stahlritter's head knight. After her initial appearance, she then went on to feature in three of the four Cold Steel games, where she developed an uneasy truce with series protagonist Rean Schwarzer. Discovering the hopes of Arianrhod and witnessing the end of her life prompted a great change in Duvalie's beliefs.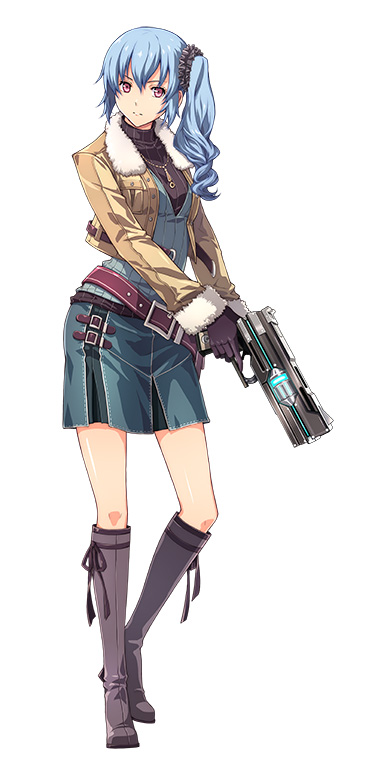 Another Cold Steel veteran, Claire Rieveldt is a major in the Railway Police Force and former member of the Ironbloods. She fights with a powerful Orbal Gun and seeks atonement for her ruthless affiliation with Kiseki antagonist Chancellor Osborne in stories past.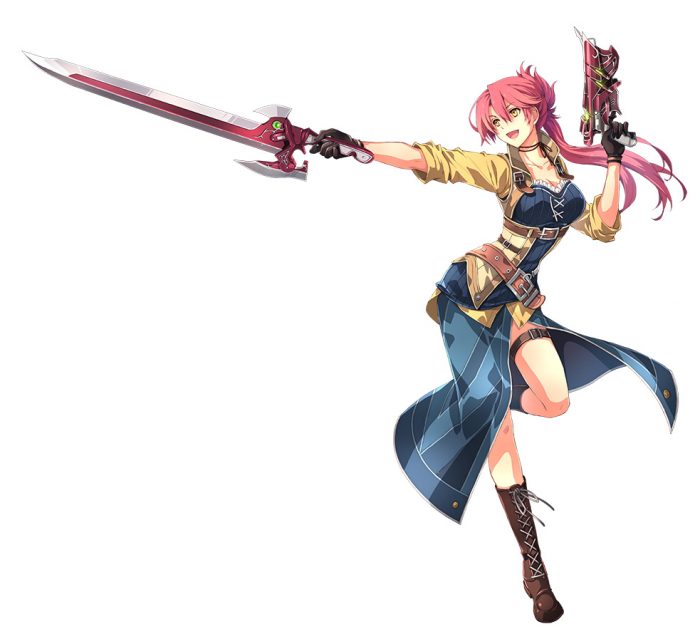 An A-rank bracer known by the nickname "Purple Lightning," Sara was a war orphan from North Ambria raised by the founder of the Northern Jaegers. She was Class VII's instructor in the first two Cold Steel games, where she played the crucial role of helping to transform Rean Schwarzer and his allies from untested students into battle-hardened men and women.
Also detailed were the Scramble Raid gameplay system and a newly-revealed location called Illusion Hill. Scramble Raid offers players further opportunities to make use of party members who have been left on stand-by. While exploring Hajimari no Kiseki's Reverie Corridor dungeon, certain treasure chests will be surrounded by what is known as a "Wedge of Hollows." Examining the chests will trigger the Scramble Raid. Non-active party members will be selected at random for the fight that follows, meaning it will be a good idea to maintain training for your whole squad throughout the game.
Deep within the Reverie Corridor, a mysterious gate may appear, inviting players through the portal to a place called Illusion Hill. Within Illusion Hill, wandering Guardian Beasts may drop Sealing Stones — a vital resource which allows for the unlocking of various character episodes and, subsequently, additional player characters. It seems like Illusion Hill will also be a prime spot for farming sepith, a recurring resource in the Kiseki franchise.
Stay tuned to RPGFan for more coverage of Hajimari no Kiseki!