Rejoice, Shin Megami Tensei fans! One of the most atmospheric, challenging, and rewarding JRPGs of all time, Shin Megami Tensei III: Nocturne, is getting an HD remaster for the Nintendo Switch and PlayStation 4. This was announced during this morning's Nintendo Direct Mini presentation.
Shin Megami Tensei III Nocturne HD Remaster: It's been 17 years since the original release of Shin Megami Tensei III, known in the U.S. as Shin Megami Tensei: Nocturne. Now, the apocalyptic legend returns in a full high-definition remake of the classic game, coming to Nintendo Switch in spring 2021.
Nocturne HD is coming westward in Spring 2021, but Japan is getting it a little earlier, on October 29th. Below, you can see what the Japanese packaging for Nocturne HD looks like, as well as a super snazzy collector's edition. Will we see this in the west? Time will tell, but I know I want that box on my shelf.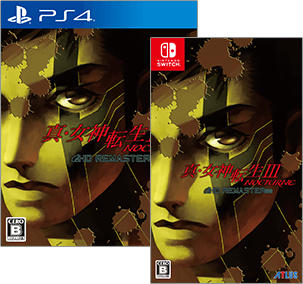 Stay tuned to RPGFan for more coverage of the Shin Megami Tensei series!