Route 59 Games has announced that Necrobarista, their recently released visual novel and first title, will be infused with gameplay additions and narrative content via free DLC, later this year. Announced via a post within its Steam hub on July 27th, the story of coffee, necromancy, and one last night alive within Necrobarista will be enhanced, with its narrative DLC focusing on the various side characters that flit in and out of the story itself.
Route 59 Games has confirmed five side characters whose narratives will be explored and deepened throughout several DLC 'chapters' set to be released during the rest of this year. The characters chosen are specified, in detail, in the quote below (potential spoilers included):
Maddy's story is finished for now, but if you were wondering about those troublesome teens Tuan and Hannah, or the secretive and sultry Samantha, or that guy from the OP with the waistcoat and cigar, wonder no further: we'll be telling those characters' stories as well.
Alongside its narrative expansion, Route 59 Games is dedicated to first improving the gameplay experience of Necrobarista to futher levels, stating that the developers are hard at work '…optimizing the game for a broader range of setups, and broadening the configuration options available to players.' as well as both refining and adding new yet undefined systems to the game, as Route 59 has stated below:
Simultaneously, however, our content team is working on the free DLCs. The first one will be purely gameplay oriented, with a rework of the [REDACTED] system and the addition of a [REDACTED]!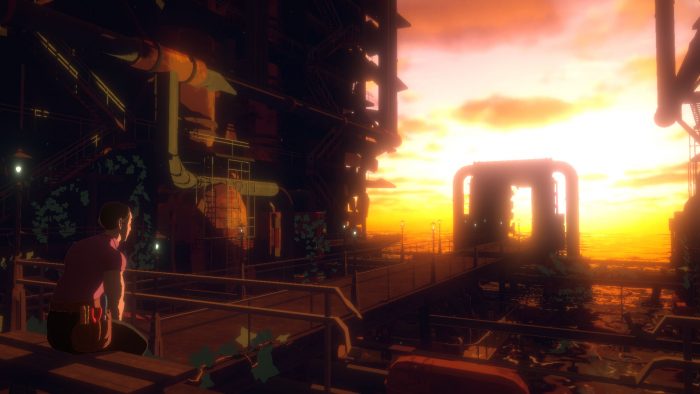 Necrobarista follows the story of a back alley coffeehouse, known as Terminal, where the dead are given one last night in life to mingle and mix with the living, framed within the city streets of Australian city Melbourne.
Personally, I've heard nothing but good things about Necrobarista, and as someone who has visited Melbourne quite often and drunk quite a substantial amount of coffee within its twisting streets, visual novel fans and veterans seemingly could do worse than give Necrobarista a look!
Necrobarista is available for iOS and macOS systems, Windows PC systems, and is slated to be released on Nintendo Switch and PlayStation 4 within 2021. Look for our review soon, and stay tuned to RPGFan for all news RPG!