Yoko Taro's dark fantasy mobile RPG SINoALICE has begun a timed exclusive event based on one of Taro's most famous works, NieR Replicant. From August 6th until August 20th at 5:59 a.m. UTC, players will be able to participate in a unique storyline and unlock Young Nier, Emil, and Kainé as rewards.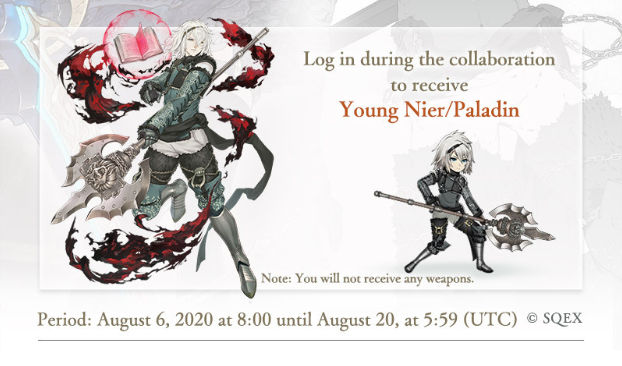 Players who log in during the event will recieve Young Nier/Paladin as a reward. Completing the Dreams Under Missing Pages collaborative event, featuring a new scenario approved by Taro himself, will unlock Disembodied Emil/Minstrel. Progressing through the event will also grant access to a Shooting Gallery for more unique rewards. That's not all, though: there's also the Bookmarked Memories collaborative grimoire portion of this event, featuring fan-favorite heroine Kainé. Summoning the SR weapon Kainé's Sword will unlock Kainé/Breaker, while the SR weapon Halua Head unlocks Young Emil/Mage, both seen below: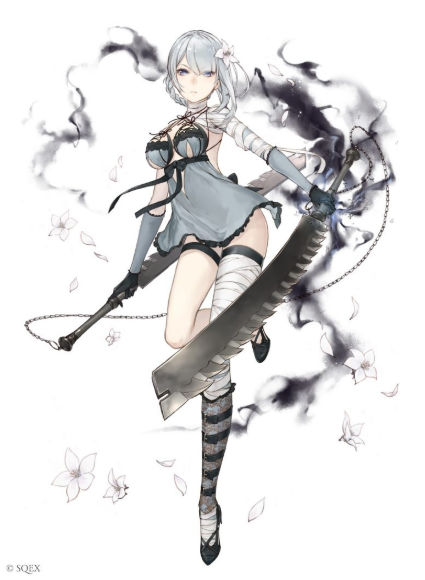 This is an exciting event for fans of both SINoALICE and NieR, so be sure to log in before the 20th if you're interested! For more coverage on the works of Yoko Taro, stay tuned to RPGFan.