The indie darling Undertale is turning 5 years old, and what better way to celebrate this momentous occasion than a rock album? Containing 24 tracks based on "1970s progressive rock and modern progressive/technical metal," Fallen Hero is an album that celebrates the legacy of Undertale with a twist!
The album contains over 20 guest artists, such as Doug Perry, String Player Gamer, FamilyJules (heard in Cadence of Hyrule), and many more. Fallen Hero retells the game's story through re-arranged versions of the classic soundtrack. The album was arranged and produced by Ro Panuganti, a skilled musician known for performing at MAGFest 2011 and having his music featured on Nickelodeon, Smosh and more.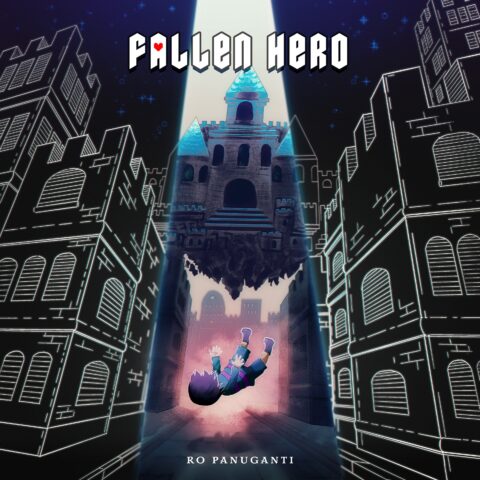 Ro Panuganti had this to say about Fallen Hero:
Rock operas, especially instrumental ones, are definitely rarities to me in the videogame soundtrack and cover world. Fallen Hero can stand out in this domain for telling a motif-heavy story with transitions and sound designs, even when those particular features are quite conventional in concept albums. As a metal album, Fallen Hero distinguishes itself with a huge array of instruments and styles while still keeping a hard-hitting rock and metal production. Sitars, violins, saxophones, clarinets, and more are present whether in the midst of a heavy metal section or their own dedicated space. Sound design bridges the UNDERTALEworld and the musical one, referencing key moments in the game as breaks between all the guitar riffs.
Fallen Hero, an Undertale tribute album, is now available thanks to Materia Collective, and can be purchased or streamed on any of the services listed on this page. You can learn more about the track listing of the album on Materia Collective's website.