Belgium developer Warcave has announced Black Legend, a new turn-based RPG set to release sometime next year on Windows PC systems, PlayStation 4, Nintendo Switch, Xbox One, Xbox Series X and the PlayStation 5. The title is set to fuse tactical gameplay and open world exploration within a grim 17th-century inspired setting, layered with inspiration from the folklore and myths of of the Netherlands and Belgium. Check out its announcement trailer below!
Black Legend highlights free exploration as a key focus where a playthrough will see players lead mercenaries through the cursed city of Grant, its streets steeped in a deadly fog that causes madness to anyone within its reach. Exploring the various areas of the city, differentiated by novel architecture in each district, will help players understand what has happened to Grant via the words of survivors, find new narratives, and potentially stem the tide of the cursed fog.
Warcave promises that extensive character customisation will be present within Black Legend. Players will be able to customise their mercenary band with a wide range of classes, each sporting unique abilities. Further customisation will be attained through play, where players will obtain new weapons, armour, and trinkets to refine and hone their mercenaries to individual playstyles.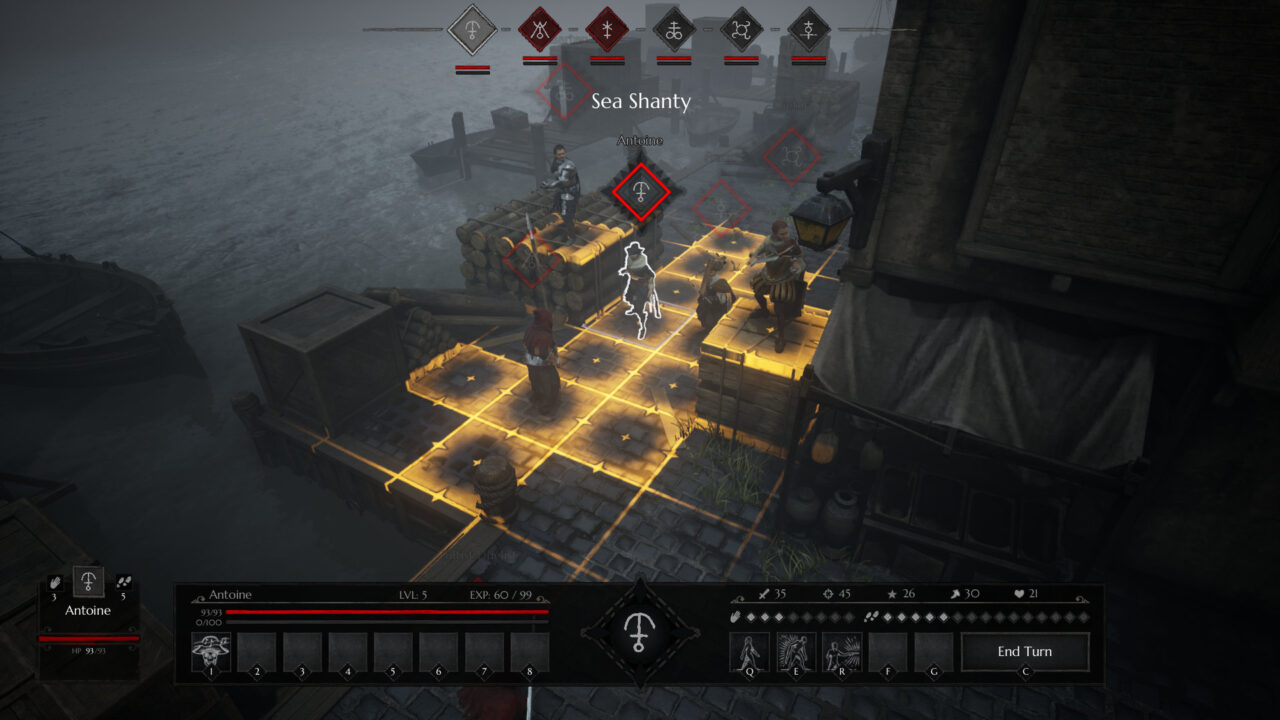 Deadly combat will also rear its head in Black Legend, wherein players will contend with various monsters of Belgian, German, and Dutch folklore in tactical turn-based fare. Players will be able to use alchemical abilities to level the playing field in powerful combos, alongside steel and close quarter attacks, though enemies will possess those self-same options. Black Legend will also have multiple difficulty modes, to whet the appetites of strategic masterminds or those new to the genre.
As it stands, Black Legend seems to be a title for tactical and strategy RPG fans to keep an eye on in the coming months. Stay tuned to RPGFan for all news Black Legend!