Earlier this year, husband-and-wife team Tony Arias and Abby Howard founded Black Tabby Games, a fresh new indie studio with one of the best names I've heard in a long time. Episode I of their first game, Scarlet Hollow, is now available on PC via Steam.
Tony Arias describes Scarlet Hollow as "a horror visual novel with light RPG elements." The game has an uncommon setting: the Appalachian Mountains, a beautiful range in the Southeastern United States that is sparsely-populated and has often been depicted in popular culture as a land of incredible myths and legends. The titular town of Scarlet Hollow looks to be representative of the many small, isolated communities along the way to big cities that a bus passenger might look outside the window to see for all of thirty seconds before the highway passes it by. That's rather fitting, given that you'll start your journey on a 26-hour bus ride to Scarlet Hollow.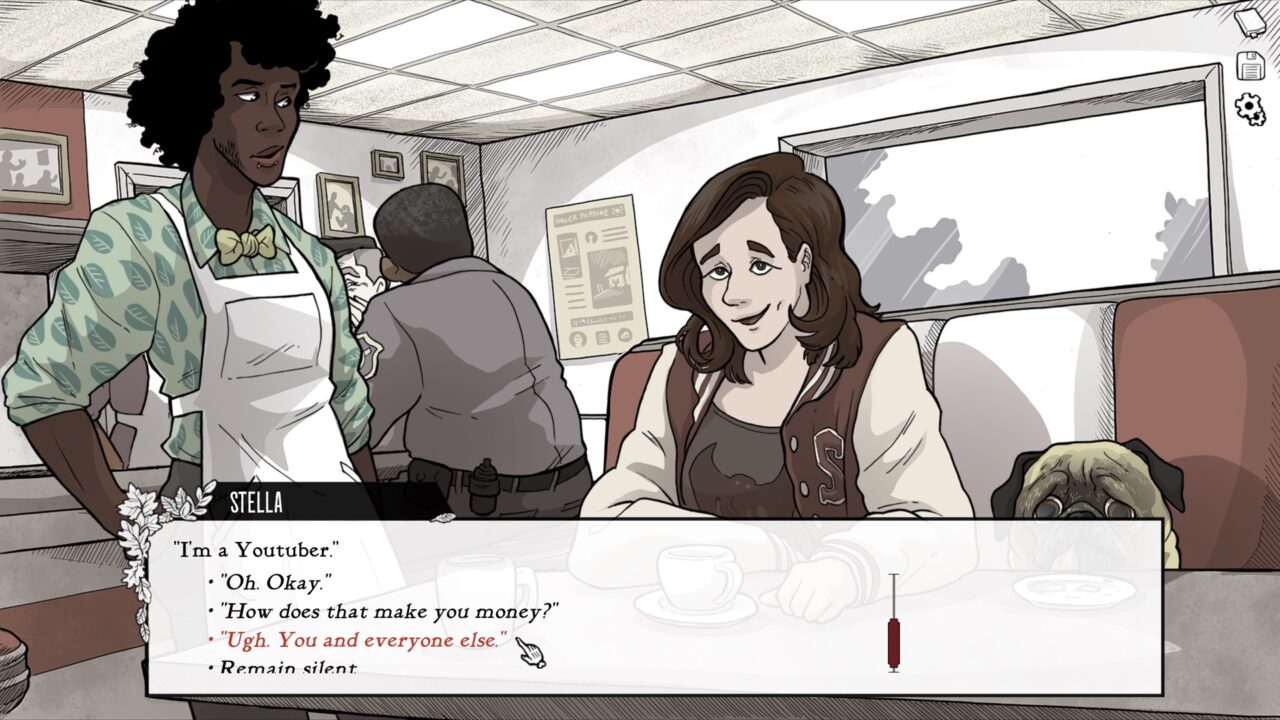 Scarlet Hollow intends to explore the themes of family and generational burdens across seven total episodes, planned to release every six months from now through October 2023. The first episode is free, and available for Windows and macOS now on Steam and itch.io, with a GOG release planned as well.
Keep your eyes on the game's main page right here on RPGFan as we continue to learn more about what is shaping up to be a wonderfully atmospheric visual novel!