Happy October, lovely readers! In many parts of the world, the weather is beginning to cool down following a balmy summer. Nothing says cooler weather to me quite like RPGs. Then again, nothing says warmer weather to me quite like RPGs, either. But it's different, I tell you! During summertime, I just want to stay inside at all costs. As the air gets its chill back, I remember the days of my youth, when my middle-school friends would come over sometimes after our school day ended and we'd gather around a TV and watch as one of us made further progress in a new Final Fantasy installment or something similarly rad. Just grab your memory card and come on down to Quinton's house.
Of course, we're living in one heck of a strange year. Now more than ever, we're bundling up inside with our role-playing games regardless of the weather. This week's wonderful news is for anybody who has been waiting two full decades for another taste of a certain iconic CRPG franchise. But beyond the realm of dungeons, dragons, and demigods, there are a few more choice adventures to sink your teeth into. One of them is pumpkin pie (because October). The rest are video games, which is why you're here. Let's get to it!
Baldur's Gate III (Early Access) – October 6 (Windows, macOS, Stadia)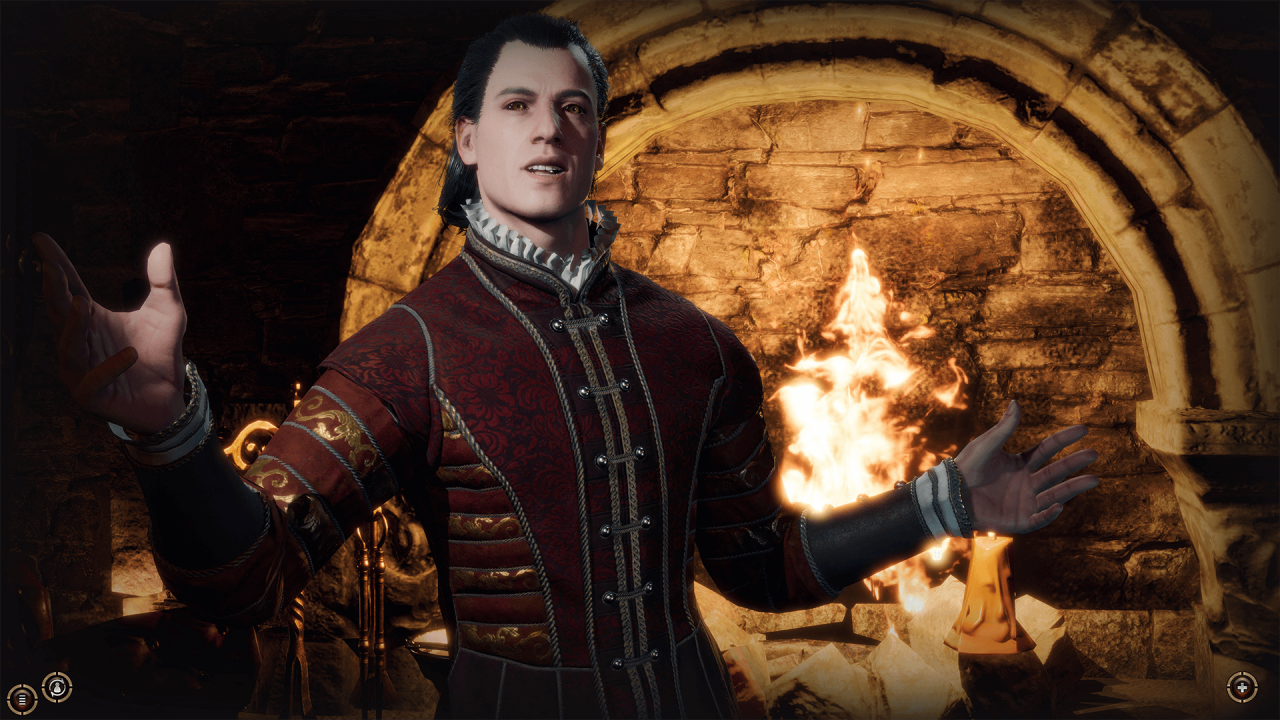 Baldur's Gate III. Say it with me aloud: Baldur's. Gate. III. It has been two full decades since the the second mainline game in the Baldur's Gate series was released and to this day, fans rave about it. Whatever your opinion on the BioWare of today, director James Ohlen and his talented team of writers (including David Gaider, who went on to envision the Dragon Age franchise) delivered one of the most beloved role-playing games of all time with Baldur's Gate II. The franchise underwent a painfully long dormancy before a sequel was announced at long last roughly one week prior to E3 2019. With Larian Studios at the helm, the response to that news was swift and decisively positive. This is the team behind Divinity: Original Sin II, after all! Few among us could imagine a studio better suited.
Now, before we all don our swimsuits and take a nice, long vacation at the Sword Coast in honor of this landmark new release, let's be mindful that this is "merely" an Early Access launch. What does that mean, per se? Well, your mileage will vary substantially depending on which Early Access game you're playing. It's worth noting, however, that when it comes to Early Access releases, Larian Studios is fairly generous. Better yet, Creative Director Swen Vincke has stated that there will be thrice as much content in Baldur's Gate III's Early Access than Divinity: Original Sin II's. You're looking at around 20 hours worth of content in a single playthrough, so pour yourself a pint of dwarven ale and reconnect with a fantastic epic fantasy setting.
---
9th Dawn III: Shadow of Erthil – October 6 (PS4, XB1, Switch, Windows, iOS, Android)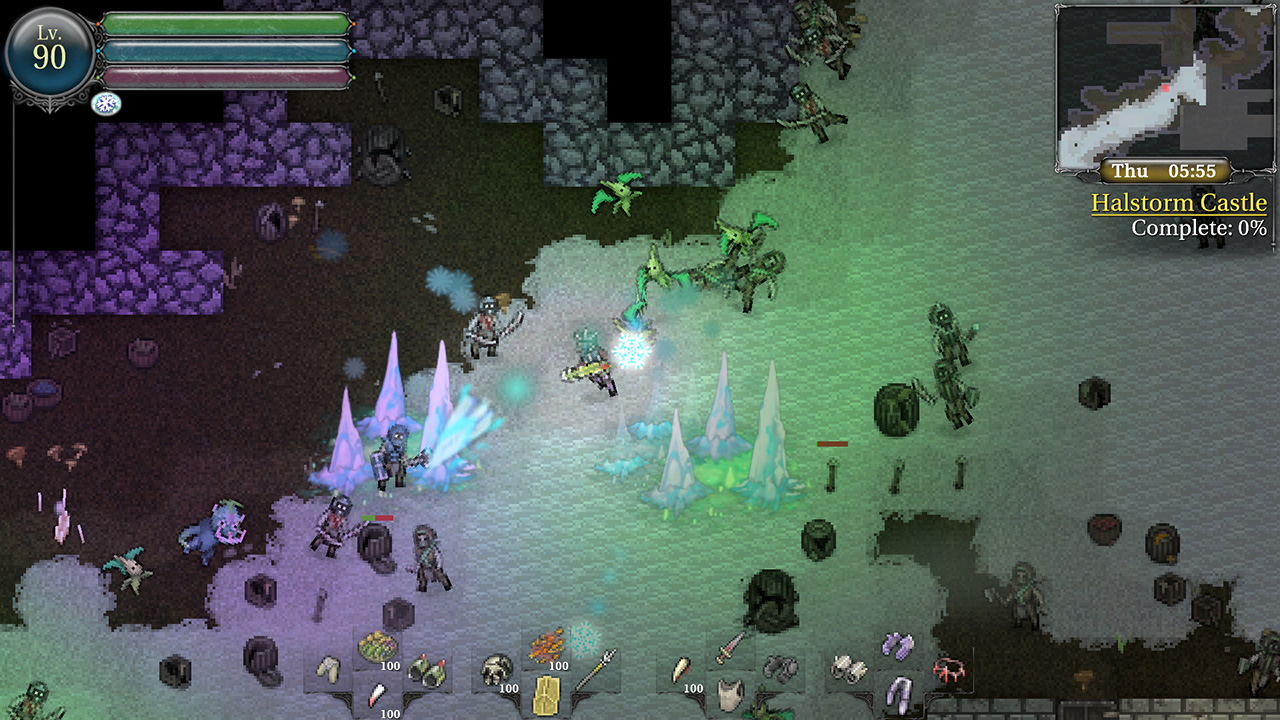 9th Dawn III: Shadow of Erthil is the next installment in Valorware's 9th Dawn series. It's a 2D action RPG dungeon crawler with some eye-catching visuals set across grassy fields, snowy mountainsides, lush forests, and volcanic wastes. Put another way, it's your October 2020 chance to pretend you're Aragorn. 9th Dawn III: Shadow of Erthil mostly sells itself on its impressive amount of content. With over 270 unique monsters, 300 weapons, and nearly twice as many pieces of armor, the only thing you'll be doing more than loot-gathering is pummeling (and occasionally befriending!) creatures that mean you harm. Considering the game's developers have spared no expense with regard to availability, there's a pretty good chance you'll own at least one bit of hardware capable of roping you in.
---
Ikenfell – October 8 (PS4, XB1, Switch, Windows, macOS)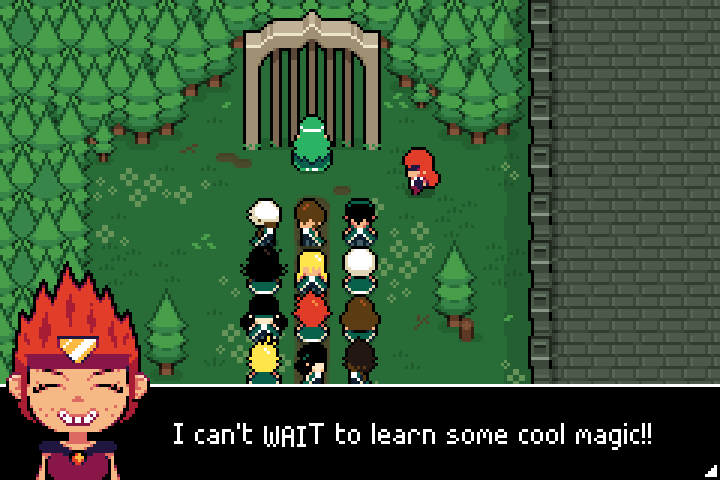 If you've ever wondered what it might be like to be accepted into Hogwarts School of Witchcraft and Wizardry and then immediately start causing mayhem, Ikenfell is the game for you. A turn-based RPG starring a group of troublesome magic students, Ikenfell sports a fun-filled academy filled with wonder, 48 unique spells you'll choose when to cast not through concepts such as "MP" but through skill, strategy, necessary mastery, and cats. Lots and lots of cats. If that last bit somehow hasn't swayed you, allow me to add that developers Happy Ray Games promise a heartwarming story about friendship, trust, love, and loss. All that and a soundtrack from the composers of hit all-ages cartoon Steven Universe! I'm in.
---
There's quite a bit of variety between RPG releases this week. What's got you stoked the most? Or are you brushing up on your backlog instead? Does your backlog consist of dozens of games like mine does? Do you genuinely believe you'll ever get through it? I know the feeling. Let's all just keep swinging by RPGFan between servings of pumpkin pie.