If you haven't had a chance to play Dragon Quest XI S: Echoes of an Elusive Age – Definitive Edition on the Nintendo Switch, or you don't own Nintendo's hybrid console, then you're in luck. Earlier this week, Square Enix released a demo for this magical adventure on PlayStation 4, Xbox One, and Steam, in anticipation of the port's full release on December 4th, 2020.
The demo itself is pretty hefty. Just like with the Switch version's demo last year, it lets you experience the world of Dragon Quest XI for up to 10 hours. That's 10 hours of killing slimes, riding your horse, and just getting sucked into the beautiful visuals of one of 2018's (really, 2019's in this case) best. The demo showcases many of the additions that were added in the Definitive Edition, such as dual audio, a symphonic soundtrack (which, I promise, makes the music slightly more bearable), and everyone's favourite, a photo mode! This means I'm basically going to take pictures of slimes for 10 hours. Yes, really.
To celebrate the release of the demo, Square Enix has released a new trailer for the game, showcasing the characters and the beautiful visuals and effects:
Probably best thing about this demo is that you can carry over your progress to the main game. There is a set end point to the story in the demo, but any levels or items you gain during your time playing it will not be in vain. You also get three Seeds of Skill if you carry over your demo progress to the full game. It's an incredible head start on one of the longest and best RPGs of the generation, and it gives you a chance to see whether the latest Dragon Quest title is for you.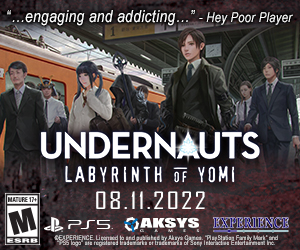 If the demo isn't enough for you and you want to know more about Dragon Quest XI S: Echoes of an Elusive Age – Definitive Edition, Audra Bowling's review of the Switch version—which has all of the same content in the upcoming PS4, Xbox One and PC releases—has you covered. Make sure you zoom back to RPGFan for all of your Dragon Quest news!