It's beginning to look a lot like Christmas. Everywhere you go. Take a look at these RPGs. Their publishers will say please. Because we all need dough. It's beginning to look a lot like Christmas. Games in every store. But with COVID-19 in place. Purchase through digital cyberspace. Delivered to your front door.
---
Amborettio – December 21st (Windows)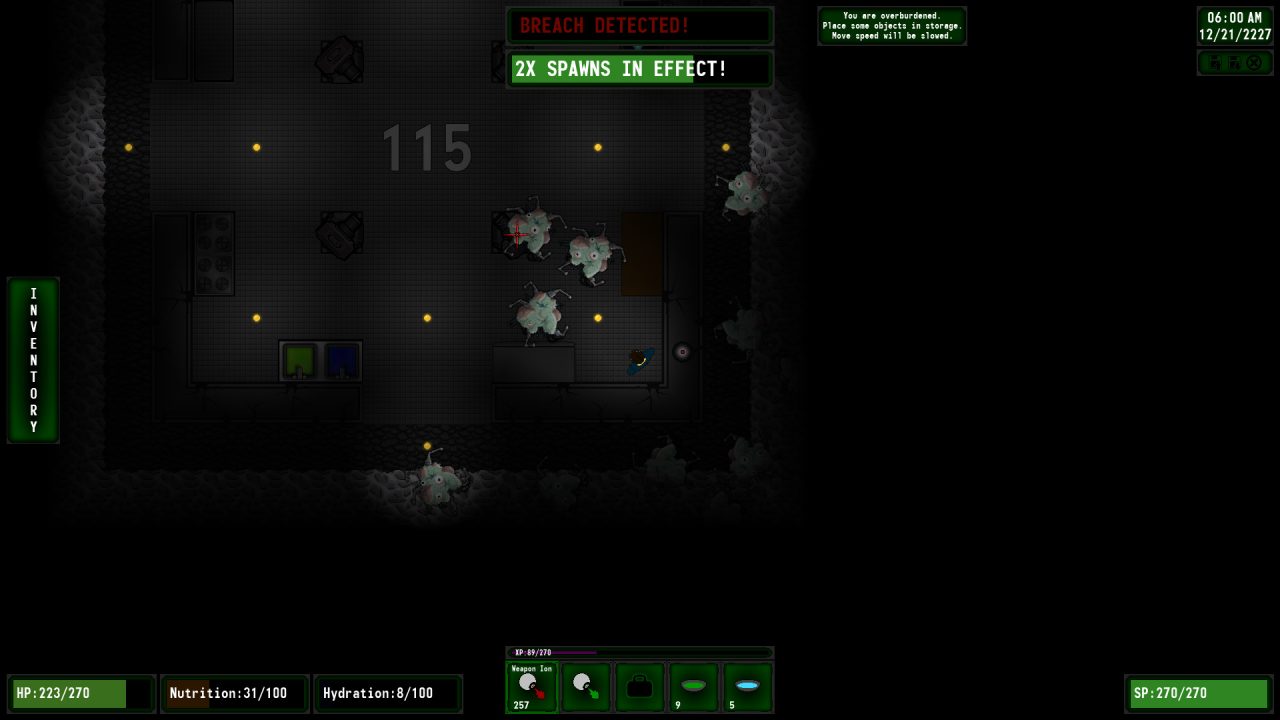 In the world of Amborettio, a global pandemic spread mayhem throughout civilization in 2027, which means that if the 2020 pandemic is canon within Amborettio's chronology, humanity clearly learned less than nothing from coronavirus. Luckily for you, you managed to sleep away your woes in cryogenic stasis, awakening two full centuries later. Here's the inevitable bad news, without which there would be no inciting moment and the plot would falter: in your time away from consciousness, a little thing called nuclear annihilation has scorched the world. When you're not crafting your way to uneasy survival in Amborettio, you'll be doing whatever you can with those crafted lifesavers to outwit your deadly adversaries. Just bear in mind before clicking that buy button that, in the words of the developers themselves, Amborettio contains — ahem — "Projectile collision resulting in blood spatter, complimented by some juicy death sounds." Juicy death sounds, dear readers. Be careful out there.
---
Isekai: Reincarnation in a New World – December 23rd (Windows)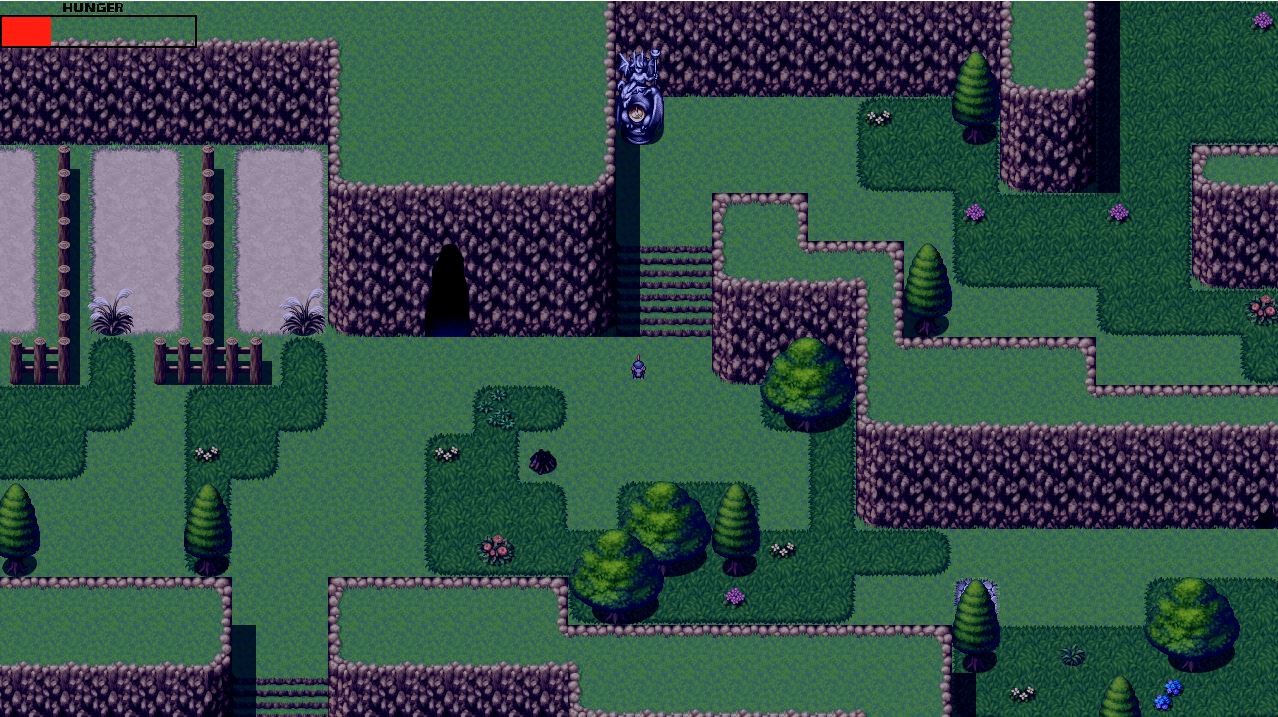 Back in the day, when I was a very young Quinton with little by way of literary experience, I thought it was downright unique that a bunch of kids from the real world wound up in a monster-filled digital dimension in the original Digimon anime. It wasn't until my twenties that I realized I had stumbled upon a love for the Isekai genre, with its fish-out-of-water protagonists from our side of the proverbial pond washing ashore in realms beyond their wildest imagination (and bringing their pop-culture quotations where they simply don't belong). Isekai storytelling has taken all sorts of forms, from gamers getting stuck inside MMOs to high school students popping up in Sengoku-era Japan. All told, it was only a matter of time before someone created Isekai: Reincarnation in a New World, a role-playing game that tells the story of a furry critter who awakens in a classic fantasy setting and must find food, grow plants, fight bad guys, and even raise some cows as they struggle to reconnect with lost memories. Isekai: Reincarnation in a New World offers four different animals for players to select from at the start of the game, including a dog. Who doesn't want to care for cattle through the eyes of a dog?
---
One Last Dungeon – December 23rd (Windows, macOS)
As befits such a momentous title, One Last Dungeon is a lot of things all at once. It's a roguelike adventure game. It's a turn-based RPG. It's a full-fledged deck builder. And it all takes place in — you guessed it — a dungeon. You pick from one of three so-called Guardians of Time and defeat a foe called the God-Eater (but not that one) by traveling into the past and… collecting a bunch of cards, basically, but if you're into this sort of thing, you probably saw that coming. Death in One Last Dungeon is fittingly permanent, so this is on the more hardcore end of the roguelike spectrum; not for the faint of heart, perhaps, but a masochist's buffet. I commend the creators not just for their work in creating an RPG from scratch in the year 2020 but also for ridding the world of dungeons. Presumably forever. Down with dungeons.
---
Dungeonoid – December 25th (Switch)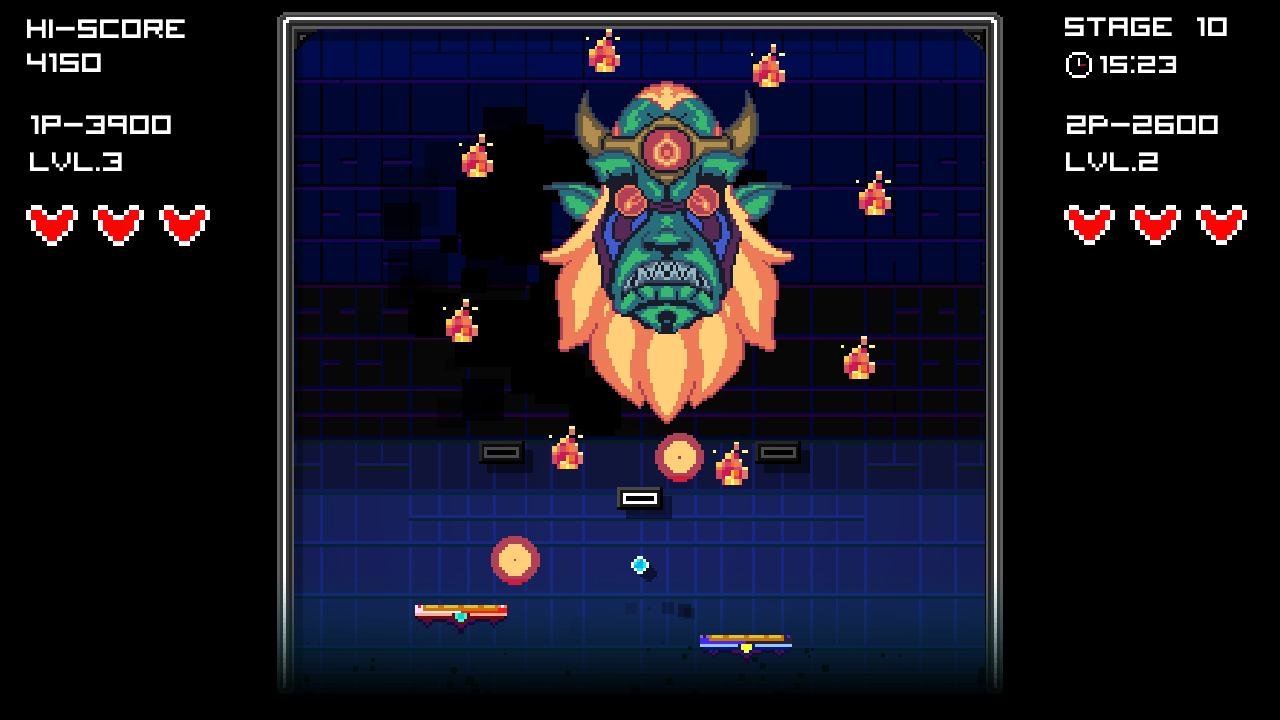 Hey, what the heck? Only two days after One Last Dungeon's powerful promise, along comes Dungeonoid for Nintendo Switch. Did y'all not get the memo? Well, whatever. Since someone forgot to uphold their promise and eliminate the very notion of dungeons from the cultural lexicon, we might as well continue. Dungeonoid covers a whopping forty levels full of boss fights, power-ups, level-ups, skill trees, and even a co-op mode so you and your bestie can simultaneously attempt to discern what the heck that creature is in the above screenshot [Editor's Note: Viking Andross, anyone?]. I can think of worse ways to spend Christmas Day for a paltry $6.99. The developers of Dungeonoid sought to rekindle the success of the 1986 blockbuster block-breaker video game called Arkanoid and wrap it all up in a role-playing veneer. That's a bizarre point of origin if ever there were one — and I'm here for it.
---
Finally, while not a full-blown new release, ConcernedApe surprise-dropped Stardew Valley's 1.5 update today, describing the update as "by far the biggest solid chunk of new content that's been added to the game since launch." Headlining features include a new farm layout, custom options for new games, split-screen local co-op, and a bountiful harvest of changes, particularly of the late-game variety. Check out the announcement post for all that's new in the Valley. The update is available now for PC players, with consoles getting the update in early 2021, followed by the mobile release.
---
I thought about subjecting you to more dreadful parody lyrics in this week's outro but decided that, in the spirit of holiday cheer, I would spare everyone the trauma. Including myself.
Do you have any exciting Christmastime plans? Or perhaps you celebrate another December occasion? All I know is I'll be eating copious amounts of ham, gorging on unnecessary portions of pie, bundling up with my cat and an umpteenth playthrough of Skyrim, and dancing around in the snow. I love snow. But not Final Fantasy XIII's Snow. Sorry, Snow. I don't love you one bit.