So. It's 2021. The world did not end in 2020. I have to admit, for the first time in my life — and yes, of course I was around for 2012 — I had my doubts. The world continues to spin, and though there's not a developer around that hasn't been impacted by COVID-19, RPGs continue to be released.
Let's see what the winds of winter have in store for us this week!
---
Yumemidori Nostalgia – January 11th (Switch)
One very special summer, 17-year-old Yoshino is out for a stroll when a butterfly appears before her eyes. Like any bored human being, Yoshino decides to follow the butterfly, because why not? The butterfly passes through a gate, leading the girl straight into the Taisho Era for reasons which are presumably made clear at some point in the tale of Yumemidori Nostalgia. There, in the booming 1910s of an aggressively industrializing Japan, Yoshino meets two young men who compete to become her soulmate: a writer named Harufumi and a male geisha named Kocho. Player input is kept to a minimum as the game unfolds, but there's just enough wiggle room involved to change things up a bit along the way. If you're hungry for another lower-key visual novel to keep yourself warm and cozy, you could do far worse for a reasonable twenty bucks.
---
King Arthur: Knight's Tale (Early Access) – January 26th (Windows)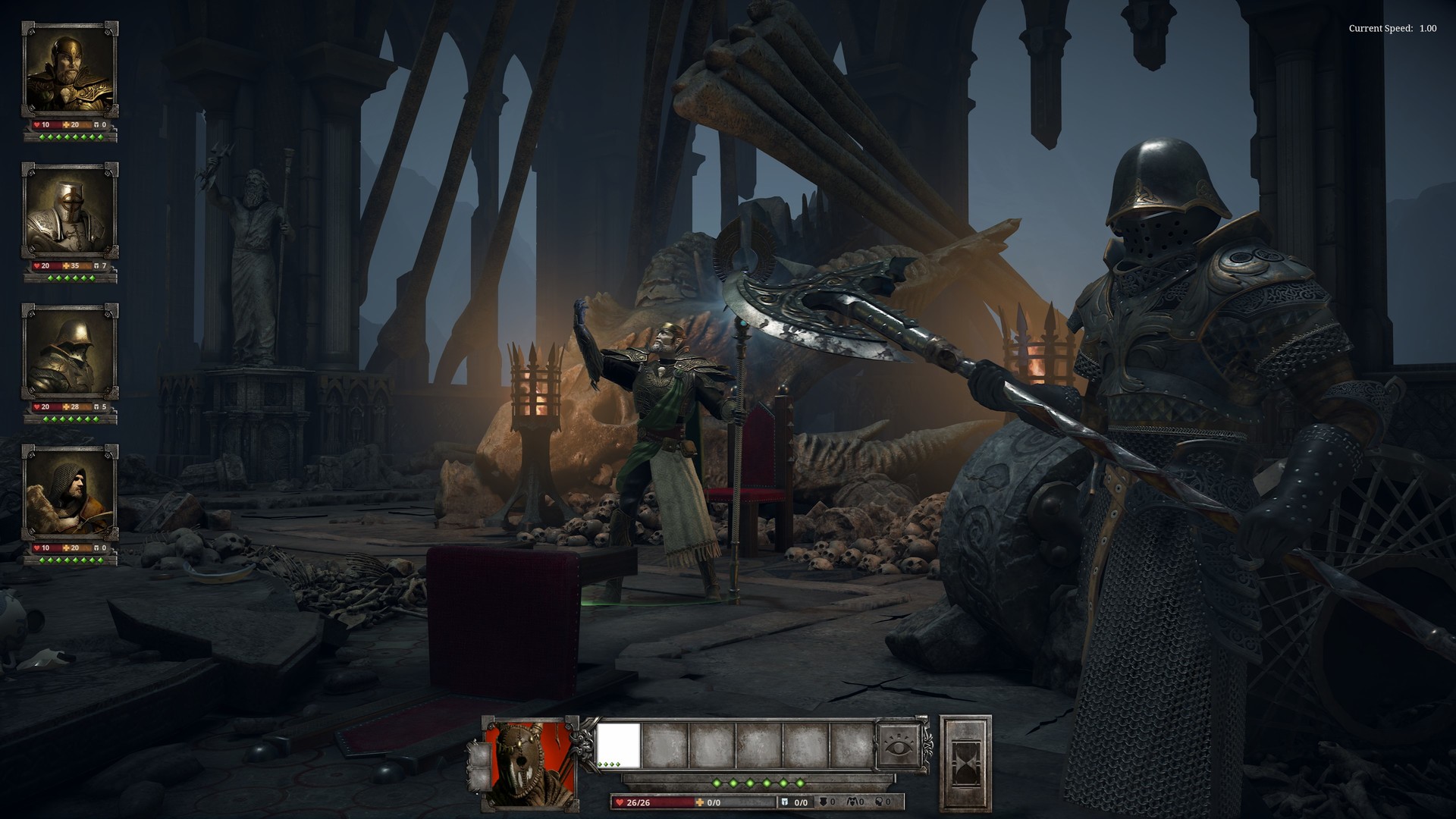 When it comes to titles that give you a pretty solid idea of what you're in for, it doesn't get much clearer-cut than King Arthur: Knight's Tale. Described as a "turn-based tactical role-playing game," this is a modern retelling of the classical and timeless mythology surrounding the titular king and his many-splendored allies and enemies. For much of the game's duration, you'll be tasked with sending your beloved Knights of the Round Table on befittingly tough quests for king and country. Those quests will lead the player to navigate tough battles that can — should they end poorly — result in a permanent death for the knights as the game marches on without them. Furthermore, the knights' loyalty rating will often change per your narrative decisions. In extreme cases, some of them can flat-out abandon you, which would make for a pretty grim chapter in King Arthur's life… if he was still alive at all. You see, the biggest twin in King Arthur: A Knight's Tale is that you take on the role of Sir Mordred instead. Arthur's done and dusted. I'd label this apocryphal, but then, did any of it ever happen in the first place?
1/12/20 UPDATE: This morning, NeocoreGames delayed the Early Access launch of King Arthur from its original planned release of today (Jan. 12th) to later in the month. We have updated the release date above.
---
Strike Team Gladius (Early Access) – January 15th (Windows)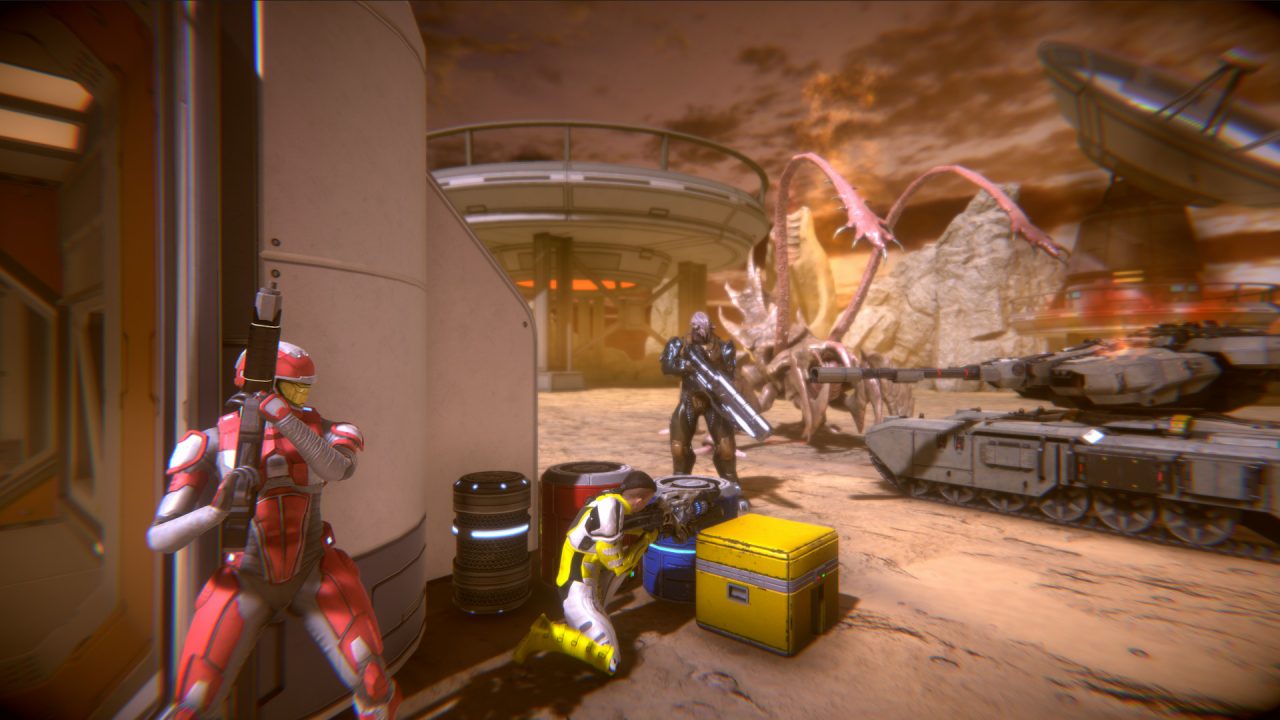 Like King Arthur: Knight's Tale, Strike Team Gladius also arrives via Early Access. Thankfully, both games are on track to fully release within the next two to three months, so there's no harm to be had in zooming in on them now. While it might look more like a sci-fi shooter in the above image, there's more here than meets the eye; in a way, the combat reminds me of the original Mass Effect. Classical tabletop rules are, in fact, even stronger here than they were in BioWare's 2007 franchise-starter. Picture yourself stuck on an alien planet with no one to turn to save for your excellent crew, fighting your way through dungeon-style, extraterrestrial environments with guns, tanks, and giant robots. That's what Strike Team Gladius is all about. Oh, and uh, if giant spiders creeping out of ice caverns give you nightmares, perhaps it would be wise to stock up on caffeine before beginning your adventure.
---
George RR Martin will never release The Winds of Winter. This has almost nothing to do with RPGs. The thin connective tissue rests in my solace that, unlike certain books, there will always be fresh RPGs on our horizon. Also, it's a new year, so it's high time for my annual complaint that I'll never get to read The Winds of Winter. Can you believe my boss lets me write whatever I want in these outros? Bless you, Mike.
Stay safe, everybody, and check back with us next week here at RPGFan for another batch of delicious new games!