We've just passed one of the loveliest times of year, my friends. A day that celebrates the qualities of romanticism, sparking kisses, and good cheer. We remember the arts on this day, bringing our creative spirit to ballads of love and poetry that's good, bad, and occasionally downright ugly. Our lovers smile when we renew our vows, or our old flames reignite with passion unrestrained. If all else fails, we eat chocolate.
That's right. I'm talking about February 14th. I'm talking about my half-birthday.
Monumental acknowledgements of the human aging process aside, we're also celebrating the renewal of another tradition: the weekly release of role-playing games. As luck would have it, we've got five more.
---
Half Past Fate: Romantic Distancing – February 14th (Switch, Windows, Mac)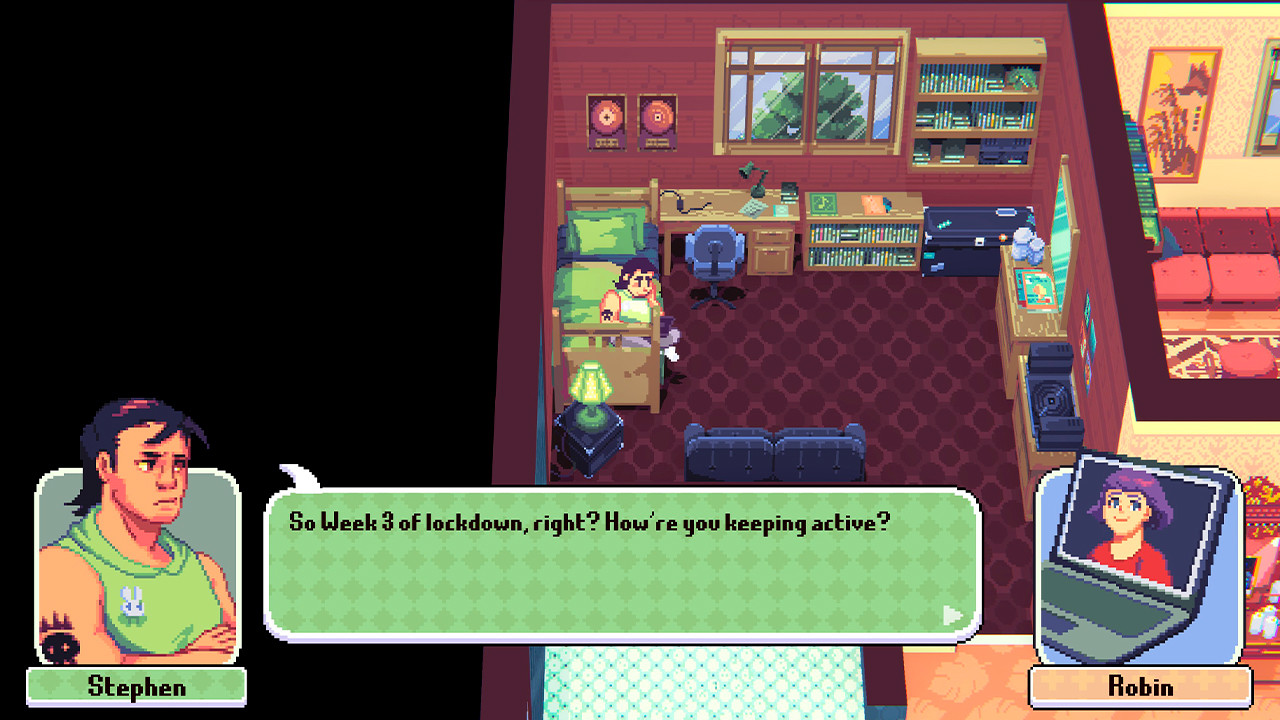 I'm sneaking this one in a week late because I missed it last week it's just that special. Half Past Fate: Romantic Distancing is something of a short-story pseudo-sequel to last year's beefier Half Past Fate, a romantic comedy that also happens to be a video game. As its subtitle cleverly implies, Romantic Distancing is a COVID-era reimagining, replete with more vague and abrupt coronavirus references than CNN circa January 2020. Like its predecessor, you'll follow the lives of multiple love-weary denizens searching for that elusive perfect partner. Unlike its predecessor, the setting is almost entirely made up of people staring at smartphone screens or hunched back in front of laptops. Our talented Alana Hagues wasn't all that wowed by the first game, but hey, isn't love about second chances? Or is that just my own dicey luck? Either way, RPGFan will soon have a review up for Half Past Fate: Romantic Distancing, so if you love us, you'll read it as soon as possible. OK, sorry. That was a manipulative outburst. Can we try therapy?
---
Fallen Legion Revenants – February 16th (PS4, Switch)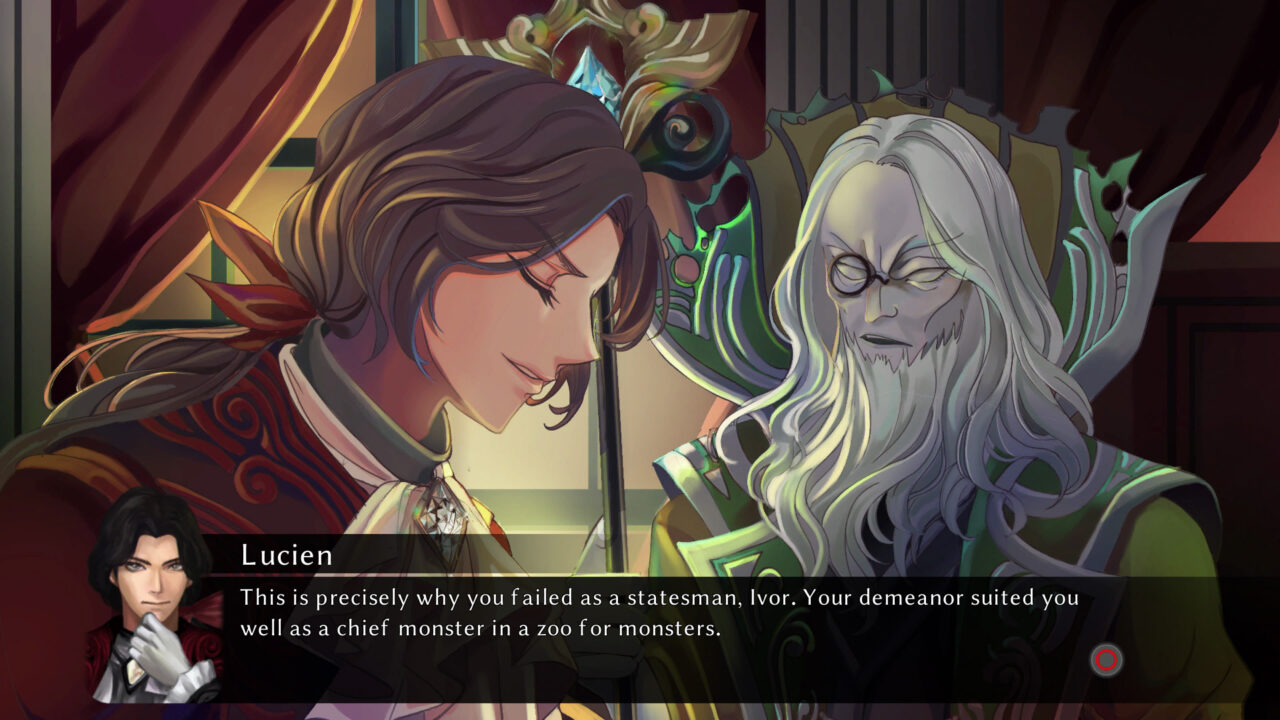 Fallen Legion Revenants is the next game in the (you guessed it) Fallen Legion franchise and the series' second outing for home consoles. It stars dual protagonists Rowena and Lucien, who not only take alternating roles throughout the adventure, but each feature their own complete style of gameplay. Rowena, who publisher NIS America describes as an "unearthly warrior," will embark on real-time battles where reflex and tactical prowess are the keys to emerging victorious. Lucien is evidently more of a laid-back lad, which rather corroborates the evidence sported in the image above. He's content crafting potions with advanced alchemical arts and sneaking around the enemy's castle all willy-nilly. If you're new to the Fallen Legion scene, it's something of a case study Castlevania that tries its best to marry rad worldbuilding with a choice-based narrative. Hopefully, Fallen Legion Revenants pulls this tough tempo off better than its elder brother.
---
Good Night, Knight – February 16th (Windows)
Holy mackerel, that's one busy user interface! Of course, it's not usually quite as busy; most of the images I've researched for Good Night, Knight contain a more minimized design. But this particular picture accentuates just how much the game's got going on, both above and beneath the hood. Good Night, Knight is several things: a dynamic, "sneak and slash" RPG with handmade scenarios and a story that strives not for nuance, but dark comedy that doesn't relent. Though it's not quite the first game of its sort to trade flashy and relentless swordplay for something Solid Snake would approve, I struggle to think of many examples that are so aesthetically pleasing. Just go into it aware that Good Night, Knight is presently in Early Access. It sounds like RedEmber and No Gravity Games will keep it there for about a year, adding large content updates over time.
---
Shattered – Tale of the Forgotten King – February 17th (Windows)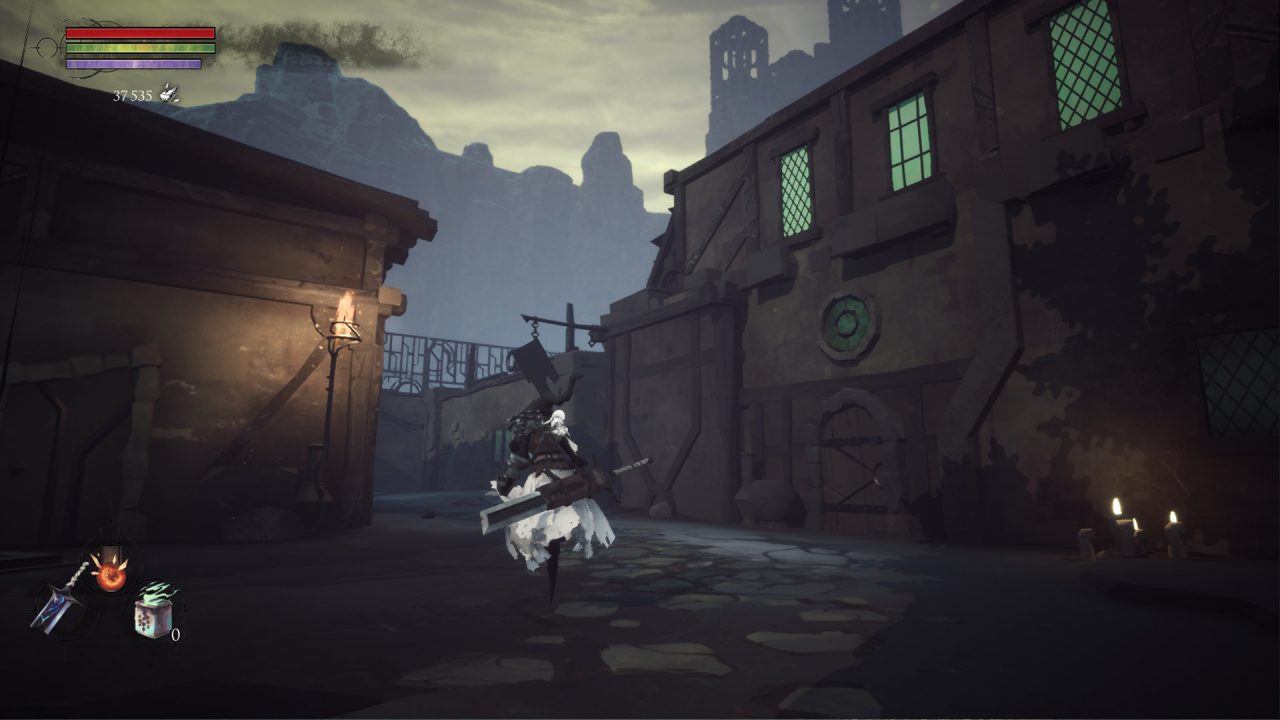 On the flip side, Shattered – Tale of the Forgotten King is exiting its lengthy stint in Early Access. During its development period, Shattered has attracted a good number of decent reviews from Steam's community, with many users praising its graphics and large, detailed level design. I did note a fair few quibbles over jank and unpolished combat, but with luck, Redlock Studio has had ample time to apply feedback and shore up those weaknesses. I've avoided pointing out until now what's pretty obvious from its Steam page in order to call attention to Shattered – Tale of the Forgotten King's own qualities, but make no mistake: this is very much a Souls-like RPG. If those are your jam, dive in! If not, you might reconsider that visit to the proverbial pool.
---
Viola: The Heroine's Melody – February 17th (Windows)
And here's one more Early Access departure for you! Viola: The Heroine's Melody is out in full this week from solo developer Jelle van Doome, a purveyor of story-driven indies. The game's a mix of turn-based battles and beloved 2D platformer design, with the noteworthy twist of an emphasis on musical cues in combat encounters and throughout the narrative. The trees look like string instruments, so honestly, I'm sold. And there's a good reason for that touch, too! The poor heroine has found herself trapped inside her viola. Rather than being surrounded by wood on all sides, she has awakened in a fantasy world filled with music flavor and an ensemble of friends and foes. Viola: The Heroine's Melody could prove to be a real charmer when it releases on Steam this week.
---
Okay. Fine. February 14th, in addition to being my half-birthday, also happens to be Valentine's Day. But you know what? We're past that now. I'll admit (b-baka), I do hope y'all had a good one. For my local United States pals, stay inside and bundle up if your state is participating in this crazy-cold weather!
I've said it before and I'll say it again: RPGs are the perfect cure for snowstorms. Come to think of it, I might never have said that before. It's also… not really true, so I may not say it again. But you get what I was trying to say. So go play some RPGs. Much love.