With this week's console release of Neptunia Virtual Stars, Idea Factory has released new character profiles for antagonists Kado and HERO. Kado is the icy cold leader of an army of troops dedicated to destroying the planet Emote, and taking out Faira, Emote's Digital Goddess.
Kado isn't working alone though. She has the support of HERO, the brains behind her army's aggression. It's up to Neptune, Noire, Blanc, and Vert to save Faira and the planet Emote from Kado's relentless assault. 
Neptunia Virtual Stars is an action RPG starring the beloved stars of previous Neptunia games, along with actual Vtubers such as those in Hololive and Game Club Project. In battle, you can quickly swap between characters at will, so you can build up some long, flashy combos when you aren't busy avoiding enemy attacks.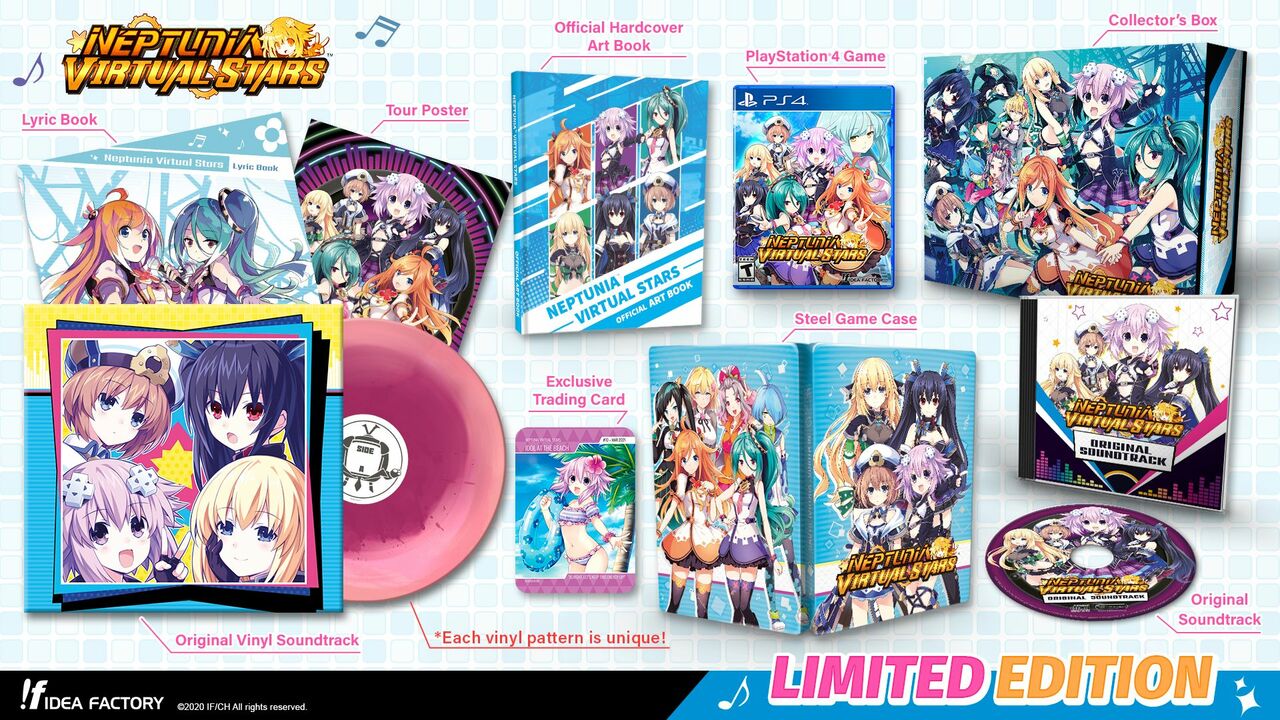 Neptunia Virtual Stars releases for PS4 in North America on March 2, and will release on Steam on March 29. The standard edition is $49.99, but for fans looking for some extra goodies, there's also a limited edition available for $109.99. The special edition contains the following items:
A Copy of Neptunia Virtual Stars
Neptunia Virtual Stars Steel Game Case
Neptunia Virtual Stars Art Book
Neptunia Virtual Stars Soundtrack
Neptunia Virtual Stars Vinyl Soundtrack
Reversible Cover Sleeve
Collector's Box
Trading Card
IFI Store Bundle Code (contains a PS4 theme, 9 PSN avatars, and the digital OST)
For more Neptunia Virtual Stars information and all things RPG, keep an eye on RPGFan.