Like it says on the tin, cyberpunk point-and-click detective adventure Read Only Memories: NEURODIVER is coming to two more consoles than originally planned! Initially announced for Windows, Mac, Xbox One and PlayStation 4, developer MidBoss is bringing the game to PlayStation 5 and Switch as well.
NEURODIVER is a sequel to the 2015 hit 2064: Read Only Memories, which launched on Windows and Mac with a slick 16-bit aesthetic reminiscent of games like Snatcher or Nightshade. The game features a deep dive into personal expression, identity, and moral questions around self-determination and sapience for artificial beings. NEURODIVER returns to the same setting of Neo San Fransisco, this time with players assuming the role of ES88, an ESPER with the ability to dive into people's minds and explore their memories.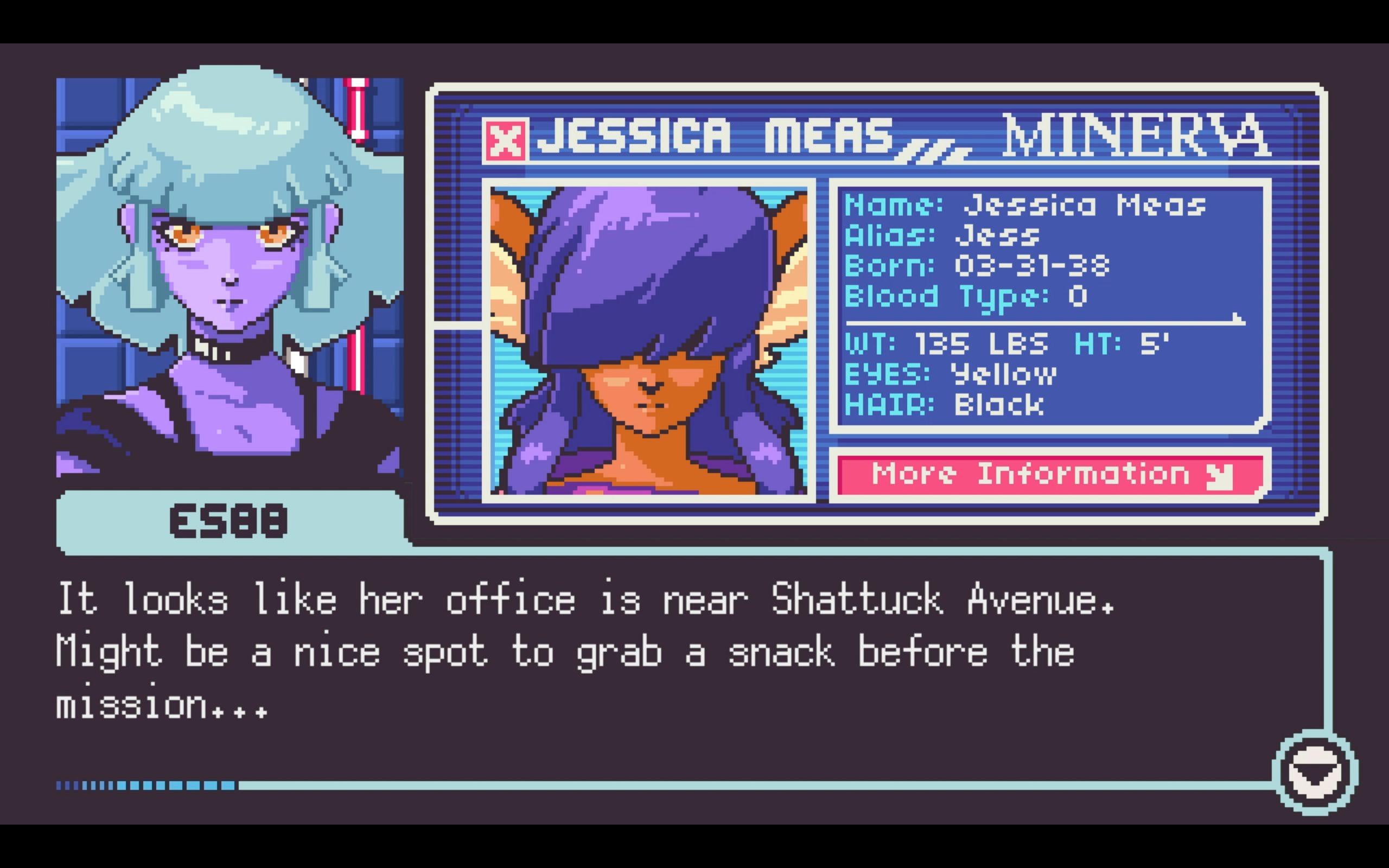 In addition to the all new cast, NEURODIVER features the return of several characters from the original, including hacker ally TOMCAT and private eye Lexi Rivers. It's unknown at this time if others like Turing will be available based on the four endings of the original game, but Midboss has a reputation for hiding all kinds of bonus content and cameos in their work, so fans should definitely keep an eye out.
A demo of NEURODIVER titled "Pilot Memory" is available now on Steam and Epic Games Store.