2021's been a mixed bag thus far. On the one hand, publishers still insist on pointing out that updated ports of pre-HD games will, in fact, be HD. That's just silly. On the other hand, one of these ports is Shin Megami Tensei III Nocturne HD Remaster. So, yeah. Hype.
Shin Megami Tensei III Nocturne is set in modern-day Tokyo — or at least, modern-day Tokyo when the game first came out, meaning 2003 — and over the course of the adventure, you'll see the world both before and after its destruction. Tokyo's a wasteland, demons are fighting demons, semi-sentient manifestations abound, and as is customary for Megami Tensei games, you'll be left wondering just how literally the writers took the works of psychologist Carl Jung. Feel free to negotiate with your monstrous enemies, talking them into fighting alongside you and then fusing them together at a lovely little corner of town called the Cathedral of Shadows. It's all very on-brand, you see.
In other words, it's a great time and an absolute classic.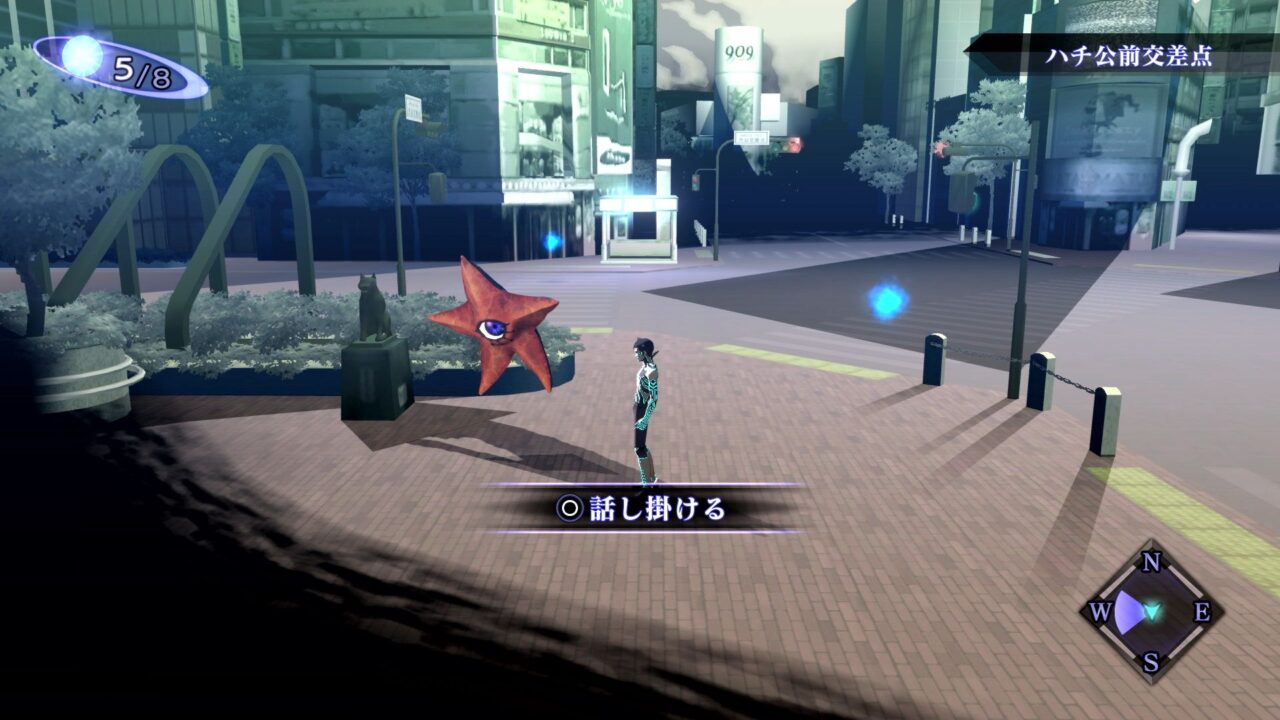 Newcomers should dive into Nocturne as fresh to the story and gameplay as possible to maximize the surreal state of it all, but veterans of the Vortex World will doubtless wish to know why the should feel inclined to spend $49.99 for a return trip. Let's hear it from Atlus themselves:
* Remastered 3D models and backgrounds
* Additional difficulty settings for players of all skill levels
* Suspend save – save your progress whenever you need!
* Voiced audio – choose between Japanese and English VO
* An alternate branch featuring Raidou Kuzunoha
Importantly, Atlus has clarified that this release will feature the bug fixes and much-needed patches which came to last year's Japanese version over the course of several months. In its original state, the remaster had some real technical kinks to work out, so while it would be an odd thing indeed for the Western launch to exclude that stuff, it never hurts to denote it.
For $69.99, you can snag the Digital Deluxe Edition, which includes the full game download (duh), the Maniax pack (featuring Dante from the Devil May Cry series!), a BGM pack with songs from other entries in the Megami Tensei franchise, some new maps, and an additional difficulty mode called "Merciful." Sounds like a cinch.
Pre-orders are now live on PSN, the Nintendo eShop, and Steam. Shin Megami Tensei III Nocturne HD Remaster will do well to tide us over until the supposed 2021 release of Shin Megami Tensei V!