THQ Nordic and developer Experiment 101 have released a new gameplay trailer for their upcoming fur-laden action-RPG Biomutant, showcasing its combat system in snappy and stylish detail, confirming that pre-orders for the title are also live, replete with bonuses in its various editions.
The trailer posits the character-created protagonist(s) of Biomutant fighting in furious fashion, showcasing that doling out damage within the game can be achieved in many ways: specific focus on elemental damage types, mixing and matching long and deadly ground-to-air combos, and, for a split second, the ability to pilot a dieselpunk style mech to furious and dangerous effect. I want the mutation that gives me that ability, full stop!
Alongside the trailer, THQ Nordic has also confirmed that pre-orders for the various editions of Biomutant are live for PlayStation 4, Xbox One, and PC via Steam, Epic Store, and GOG.com. Alongside its standard physical and digital editions, players can also purchase its previously revealed unique editions: the Collector's Edition or the Atomic Edition, shown below: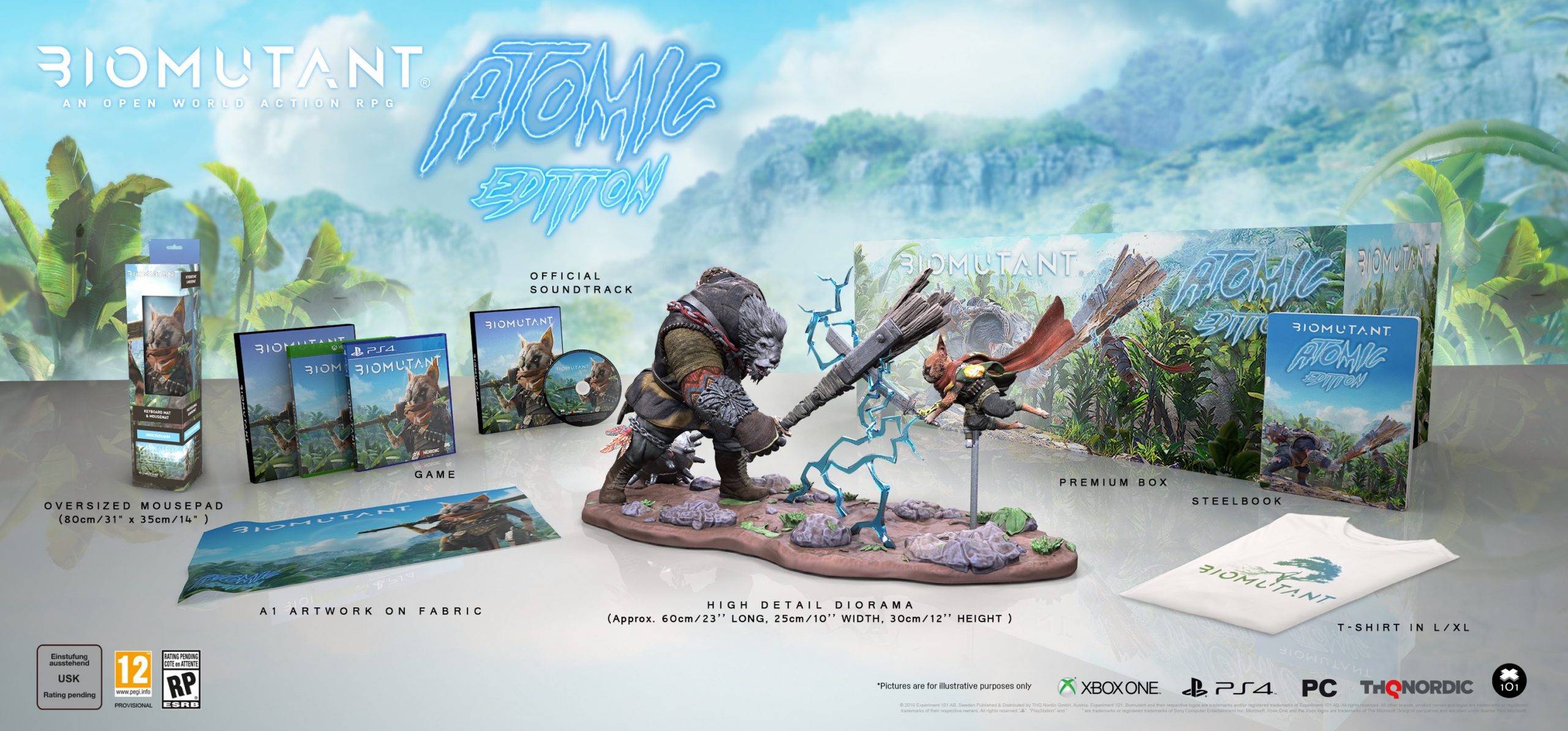 Players who pre-order either the standard digital edition or either of the two unique special physical editions will gain access to arguably the most interesting pre-order bonus: the Mercenary. Described as a way for players to '…experience the world of Biomutant as a classic samurai-looking warrior from the very beginning…', the Mercenary offers players the ability to dual wield weapons from the get-go, with both a katana and shorter wakizashi blades as its starting gear for players to wield in the New World, the setting of Biomutant.
As it stands, Biomutant is looking to be replete with aplomb and purr-fect style, offering much for both veterans and newcomers to action RPGs. Here's hoping more footage is released as we get closer to its launch date of May 25th.
Stay tuned to RPGFan for new developments on Biomutant and all news RPG!