Mobile RPG series WitchSpring is coming to western Switch consoles with WitchSpring3 Re:Fine – The Story of Eirudy. The game follows its titular character, Eirudy, as she adventures through the secluded misty woods with only her enchanted puppets for company. The story begins in earnest when Eirudy meets Adrian, a wandering adventurer. The pair quickly become entangled in a conflict to determine the fate of humankind.
WitchSpring3 offers an interesting turn-based combat system where different actions determine how quickly you can act again. If you use an item, you'll get a second turn faster than if you had attacked. You'll also be able to summon allies in the form of Eirudy's dolls.
Beyond combat, the game includes a branching story with multiple endings and a charming art style. If you haven't played the first two WitchSpring games, don't stress! WitchSpring3 is designed to function as a standalone experience.
The official release date for WitchSpring3 Re:Fine – The Story of Eirudy on Switch hasn't been announced yet. Preorders for the game and its limited and collector's editions are available now through Strictly Limited Games.
The limited-edition costs €39.99 ($47.99 USD) and includes a special manual along with the game. If you're looking for some extra bling, though, the Collector's Edition bundle costs €59.99 ($71.99 USD) and consists of the following items in addition to the game itself: 
Collector's Edition Box
Manual
Artbook
Soundtrack
Large Poster
Standee
Pin
Sticker Sheet
Character Cards
These physical editions are limited, so be sure to order soon if you want to make sure you get a copy. You can add the adorable plushie in the image below to either version of the game for about $30.00.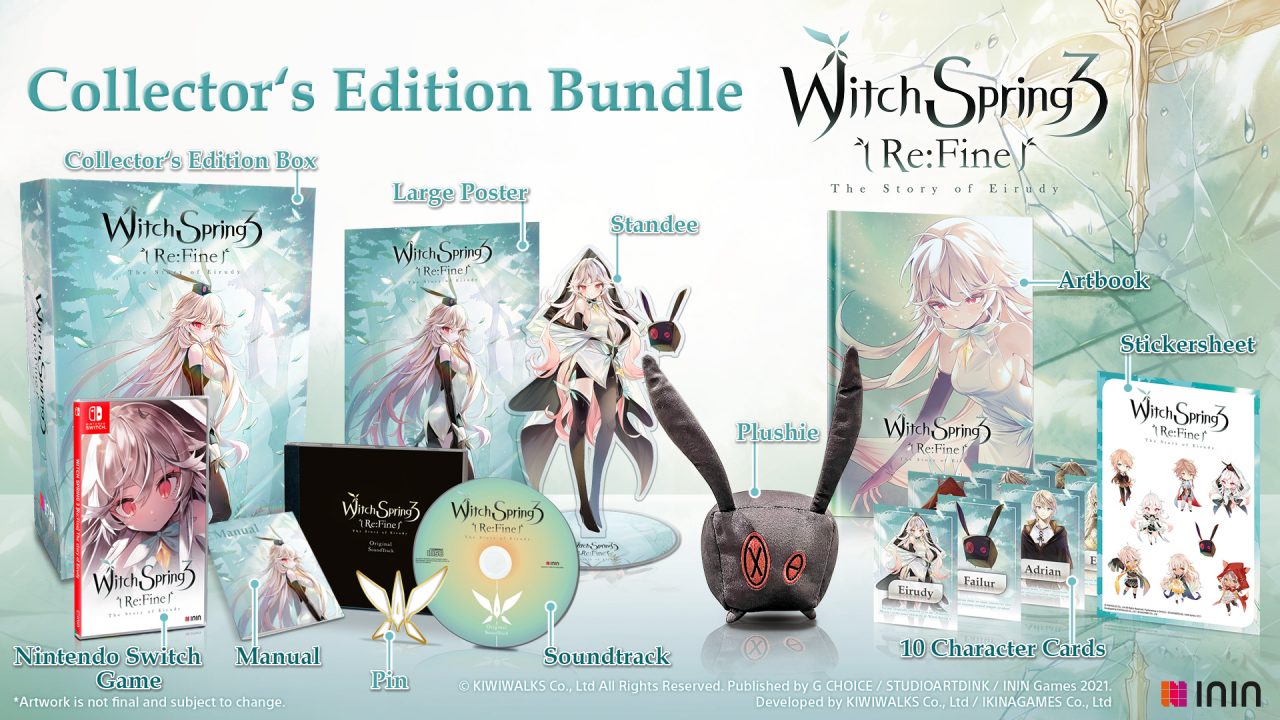 For more WitchSpring3 Re:Fine – The Story of Eirudy news, stay tuned to RPGFan.