We're just a few stray days away from the arrival of New Pokémon Snap, and it appears that Nintendo of America's official Twitter account has realized it, too. Late last week, fresh new footage emerged of the hotly-anticipated Pokétography game, deep-diving prospective players into plenty of fun and funky gameplay. Let's have a look!
The clip runs for exactly 400 seconds, which is a statistic that no one needed to know — not even me — but for whatever reason, my brain decided to denote anyway.
Within that 400 seconds, there's a bevy of Pokémon reveals. What's a beach-surfing escapade without an Octillery fighting a Seviper? Or a jungle safari without a curious Beautifly and disinterested Slaking? Loyal watchers of the Pokémon anime's Kalos seasons, also known as the best seasons (don't @ me), will melt when they see an adorable Dedenne snacking on a piece of fluffruit. For the record, fluffruit is one of several items that players can toss to distract Pokémon for pitch-perfect Kodak moments. It's painfully apparent that the fluffruit is just apples under a different name, but I suppose that's neither here nor there.
All throughout the footage, a happy narrator details the various options amateur photographers will have available on their adventure. Illumina Orbs, for example, can light up dark spaces. Yet these are no mere ball-shaped flashlights; bringing them out causes "the Illumina phenomenon," which is a central part of New Pokémon Snap's big narrative mystery and partly why you've been hired as one of Professor Mirror's assistants. Pokémon that glow due to the Illumina Phenomenon "are physically overflowing with life energy." As is ultimately the case with everything Snap-related, the goal here is to trigger unique Pokémon reactions for your photo album.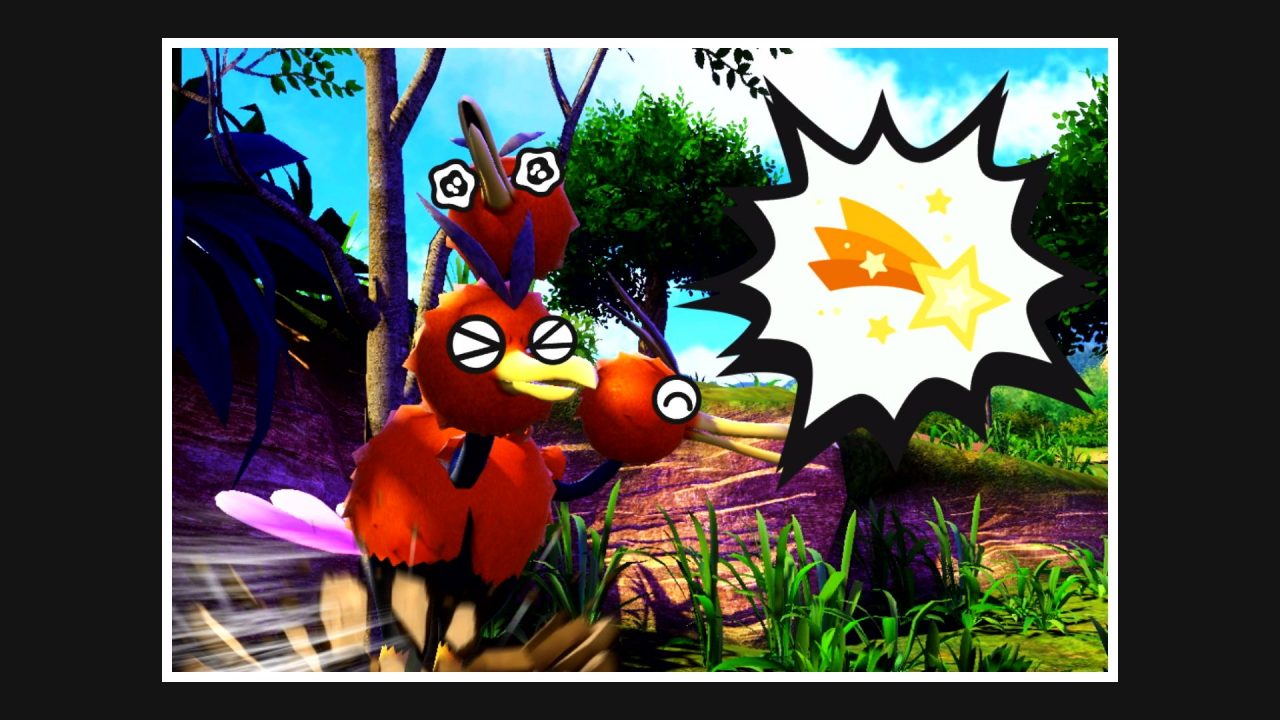 Since this is a video game in the year 2021, you can edit your photographs in bizarre fashions and post your, uh, masterpieces to social media. Do I foresee people taking advantage of that to add inappropriate depictions to cute creatures from an all-ages franchise? Heavens, no. Who would do such a thing?
The heaviest moment in the trailer belongs to the emergence of an "Illumina Pokémon" during a special cutscene. It's not so much the Pokémon's size that startles me, seeing as Gigantamax Eevee has already scarred me for life. It's the fact that Nintendo has suddenly remembered that Johto's starters exist. Indeed, an oversized Meganium was the last thing I expected to see here.
Are you as excited to get your hands on New Pokémon Snap as I am? And if so, do you want to be my friend? Keep tabs here at RPGFan for continuing coverage of this surprise sequel 22 years in the making.