For a couple of years now, there have been rumblings that some form of a remake is in the works for Star Wars: Knights of the Old Republic, one of the greatest role-playing games of all time. These rumblings have been far too low-key for RPGFan to bother reporting on, though in fairness, some of the sources citing the project's existence have been reasonably industry-savvy.
The rumors have now solidified into something well worth mentioning.
Jason Schreier, formerly of Kotaku fame and now at Bloomberg News, is known in the industry for his extensive investigative stories, especially with regard to the gaming industry's tragic "crunch culture" and various deep dives into the triumphs, tribulations, and sometimes-terrible world of AAA game publishers. Generally speaking, when he says that something is true, it's true.
In a new interview with MinnMax, Schreier has asserted that Knights of the Old Republic's remake is well underway. "This is public at this point," states Schreier, "I've basically confirmed that Aspyr — which is the company that has ported a bunch of KOTOR games is working on [the remake.]" Eurogamer quickly corroborated Schreier's claim.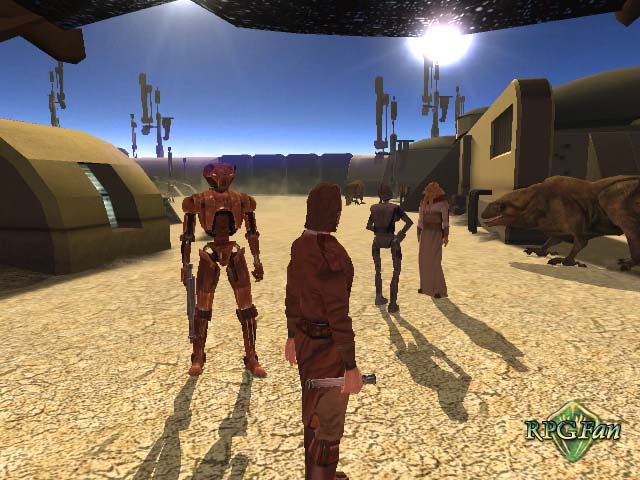 This is big news, and not necessarily solely for the obvious reason. Aspyr Media, Inc. has primarily made a name for itself as one of the go-to studios for porting games from one system to another, most commonly from PC to consoles. Their work includes not just Star Wars' extensive library, but other heavy hitters like Call of Duty, Borderlands, and even Sid Meier's Civilization. (I may or may not own Civilization VI on both Nintendo Switch and PS5. But I digress.)
What Aspyr isn't known for is developing games of its own, so my guess here is that they'll be building upon the backbone of their preexisting work with Knights of the Old Republic in crafting this new take on an old classic. Then again, I don't make games; I write about them. I could be way off-base.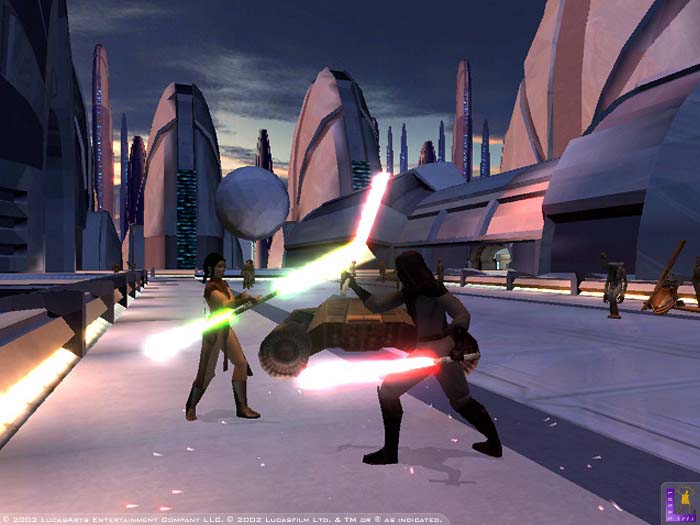 Star Wars: Knights of the Old Republic made its debut in 2003. BioWare, now a unit of Electronic Arts, helmed the game's development with a star-studded cast of developers such as writer Drew Karpyshyn and director Casey Hudson. Karpyshyn would go on to pen the script for Mass Effect and then co-author Mass Effect 2. Hudson directed all three titles in the Mass Effect trilogy. It's hardly a stretch to say that KOTOR heavily inspired the creation of Commander Shepard's 2007-2012 adventures.
Whether Aspyr's project is a full-blown remake, a substantial re-polish of the existing engine, or something else entirely, it's already one of my most highly-anticipated upcoming titles. Knights of the Old Republic holds a special place in this space nerd's heart, as I reckon may be true for a great many of you. Wherever the Force takes us next, here's hoping this lives up to the original.
Source: IGN