Over the centuries, there have been many luminous takes on the classic Arthurian legend. With such enduring appeal, it was inevitable that the Kingdom of Camelot and her Knights of the Round Table would make their way into the realm of video games; and, indeed, we've seen a lot.
One twist I've not seen often — at least, not beyond the bounds of lovingly schlocky television, like Stargate — is the introduction of significant science fiction elements within King Arthur's hallowed tales. We'll soon see this fun angle come to gaming fruition courtesy of The Hand of Merlin, a rogue-lite RPG from the makers of The Banner Saga, and the award-winning puzzle game The Talos Principle.
In The Hand of Merlin, countless worlds across countless stars have their very own Arthurian legends and the iconic (and titular) wizard, Merlin, has done his very best to protect them all. Inevitably, disaster strikes and the poor fellow is imprisoned for ages. His strength vanquished and many of his memories lost to time, he'll need you to assemble a party of death-defying adventurers and navigate an isometric world chock full of dungeons and probably some dragons.
The narrative will offer at least some degree of player impact during "unique interactive encounters" as you search for the fragments of your soul to stop an otherwise-unstoppable evil from conquering the multiverse. (As is customary with the genre, the term "no pressure" does not exist.)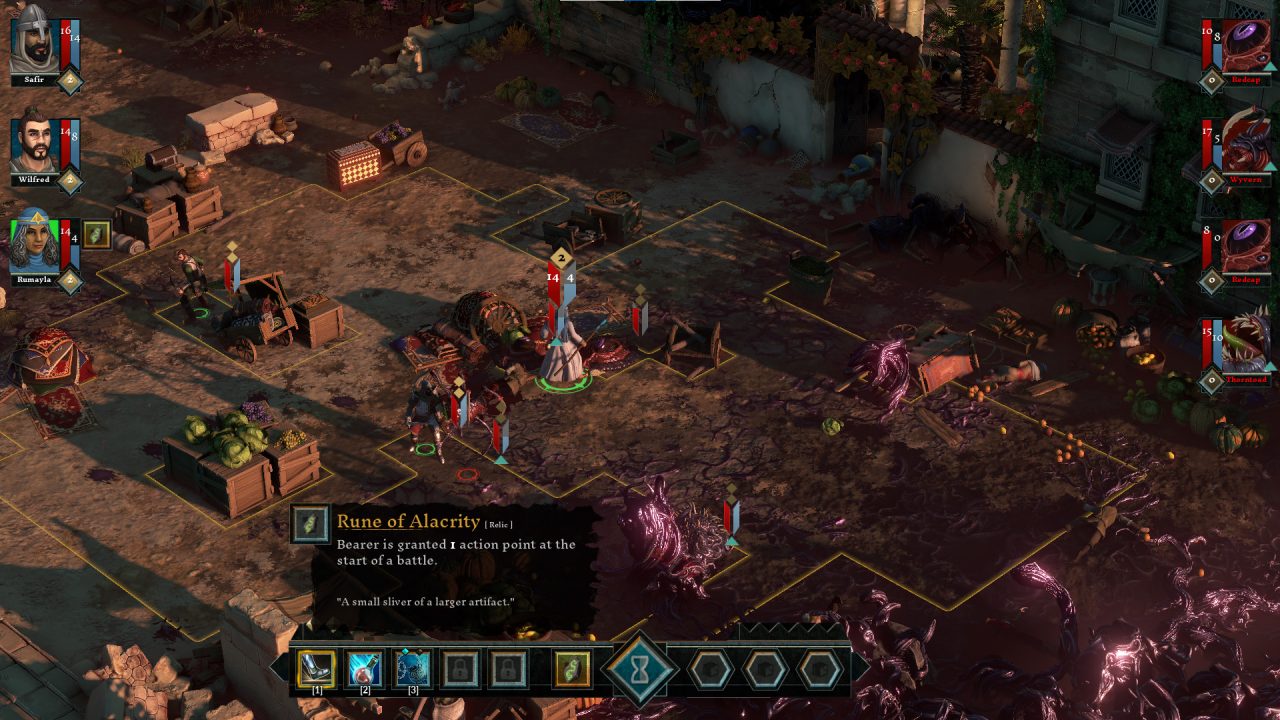 Publisher Versus Evil has stated that The Hand of Merlin will be in Early Access for around 4-6 months unless community feedback dictates a greater duration. The staples of the game are already packed in, from nonlinear exploration to tactical turn-based combat and eerie alternate dimensions. If you like what you see and wish to dabble ahead of schedule, you can download the Early Access build on May 11th.