If you've been around RPGFan long, you'll know that we have several diehard Final Fantasy XIV fans. We were all really excited to learn about the Endwalker expansion's many exciting new features, such as the new Reaper job or male Viera, but you just know that a few of us are going to pony up for the snazzy collector's edition that director Naoki Yoshida unveiled at the recent Keynote Address.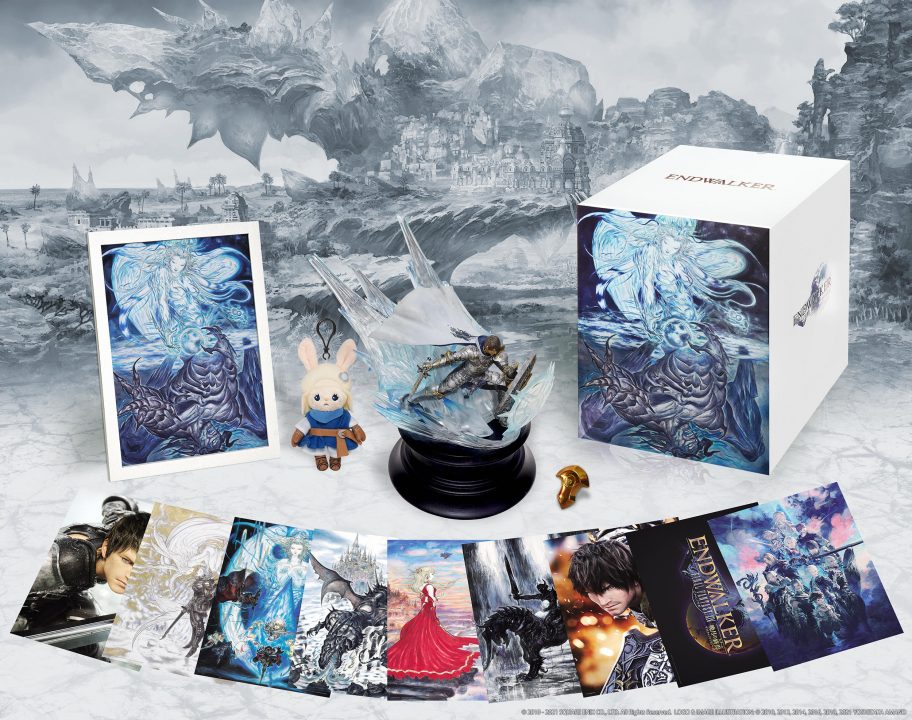 The official website has a more in-depth break down of what exactly is on offer as part of the package, but here's a basic summary. The Collector's Edition for Final Fantasy XIV: Endwalker (pictured above) includes a digital copy of the expansion, and retails for $199.99 USD. It comes with a bunch of physical goodies, too: a set of art prints, a frame, a nifty figurine of a Paladin performing their Passage of Arms skill, an Azem pin, and a mini Loporrit plush.
The Collector's Box contains all of the physical goodies, sans the game itself, and retails for $140 USD. As of this writing, preorders for both of these are sold out, so… hopefully they restock! This "no game" version sounds strange at first, but it exists for players who who play on PlayStation or Steam and must upgrade the game itself within the platform. This box allows people who have historically been unable to partake in Collector's Editions to still have access to the physical goods.
But wait, there's more! The Collector's Edition and Digital Collector's Edition ($59.99 USD) come with some neat in-game bonus items: an Arion mount, a Wind-up Porom minion, and a Death Scythe weapon for the Reaper. Pre-ordering any edition of Final Fantasy XIV: Endwalker will also net you early access to the game, along with a Wind-up Palom minion and a Menphina Earring.

Final Fantasy XIV: Endwalker releases for Windows, macOS, PS4, and PS5 on November 23, 2021 (or November 19 for early access). We'll keep you posted as we learn more about Endwalker, so stay tuned to RPGFan for all the latest news!