Fourteen months have passed since Final Fantasy VII Remake came out after years of trepidation. Would Remake live up to the original? Would it do Midgar and the characters justice? Would the soundtrack be as good without Nobuo Uematsu at the helm? The answer to those questions was a resounding yes. So, of course one of the biggest games of 2020 deserves a next-gen upgrade, and that's exactly what Final Fantasy VII Remake Intergrade is.
I've spent around 10 hours messing around with Intergrade, jumping between chapters and immersing myself in the sun-soaked, steel-plated metropolis of Midgar. But rather than deliver a new review on something you already know I love, I wanted to highlight the highs and lows of this polished-up rerelease. This write-up won't cover Episode INTERmission, which is included with Intergrade or buyable separately if you're upgrading from your PS4 copy, because I'll be reviewing that separately. (So please look forward to my thoughts on Yuffie's delightful adventure!)
Onto the upgrade itself, one of the key parts of Intergrade, as with many other PS5 games, is the ability to prioritise frame rate or visuals. In this game, you can change between Graphics and Performance Mode at any time from the menu. And the minute I put Performance Mode on, I couldn't go back. There aren't any major frame rate issues with the original Remake, but Performance Mode ensures the game runs at a consistent 60fps. And it's so smooth. Not once did the frame rate dip or jitter, and the game felt much faster as a result. I don't usually notice 60fps that much, but the difference in Intergrade is absurd. Watching Cloud zip across the Collapsed Expressway as he glides between and takes down enemies is pretty breathtaking.
In contrast, Graphics Mode gives Remake a 4K ready make-over. The results are stunning, but with what I consider a higher cost. While Performance Mode sacrifices the visual fidelity on character models and faces to a degree (we'll get to visuals in a bit), it's not as noticeable as the locked 30fps in Graphics Mode. I love my action games fast and frantic, and I'd already dived in for an hour in the performance setting, so when I switched to the shinier visuals, the drop was very obvious to me. As someone who doesn't pay attention to frame rate usually, this surprised me. And besides, Intergrade looks amazing regardless of what settings you're using. So pick between your sparklier materia-like visuals or your lighting-fast Tifa dolphin kicks!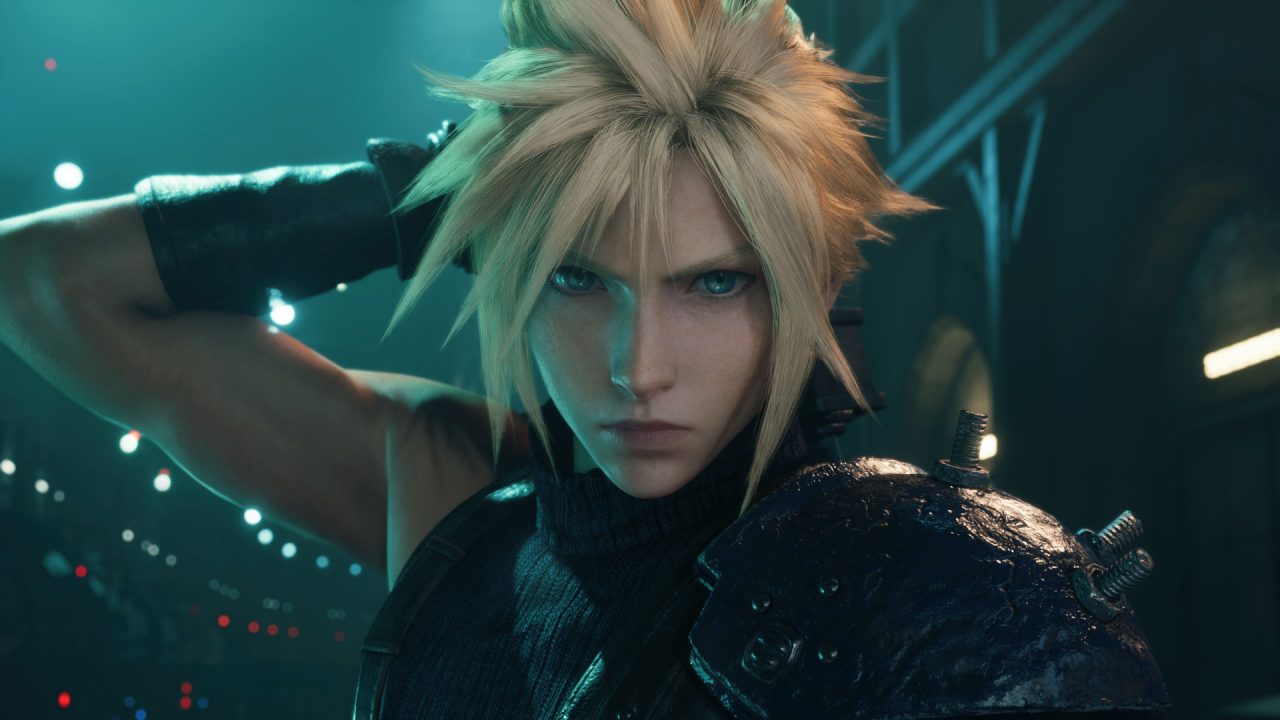 In terms of visuals, prepare to be dazzled all over again. Whether you're watching Cloud ride the train into the Sector 1 Reactor or are wandering around Wall Market, Intergrade is a clear upgrade. The lighting alone is phenomenal. I looked up at the plates so many times to watch the sunlight crack through the metal pizza slices and watch as it hit the ground or the light stroked the cheek of any of the characters. From individual hairs to freckles on cheeks, stitches in jackets, and threads in shoelaces, the details from Remake now pop in Intergrade.
But there are still some pretty noticeable issues with textures. Yes, they've fixed the door. Yes, Aerith's flower garden no longer looks like an attempt at an origami school project. And yes, the skyboxes are better, and the slums don't look like a squashed mountain of cardboard from the top of the plate. But most other textures look like they've been smoothed over rather than enhanced. They stand out a bit less, but things like wandering through Sector 5 past the huge trash heaps and still seeing flat textures when they should be more angular is jarring. Many NPCs still look like dolls when compared to Cloud's lovely freckled face and sea-green eyes. It's better, but any more fixing would probably require a total reworking.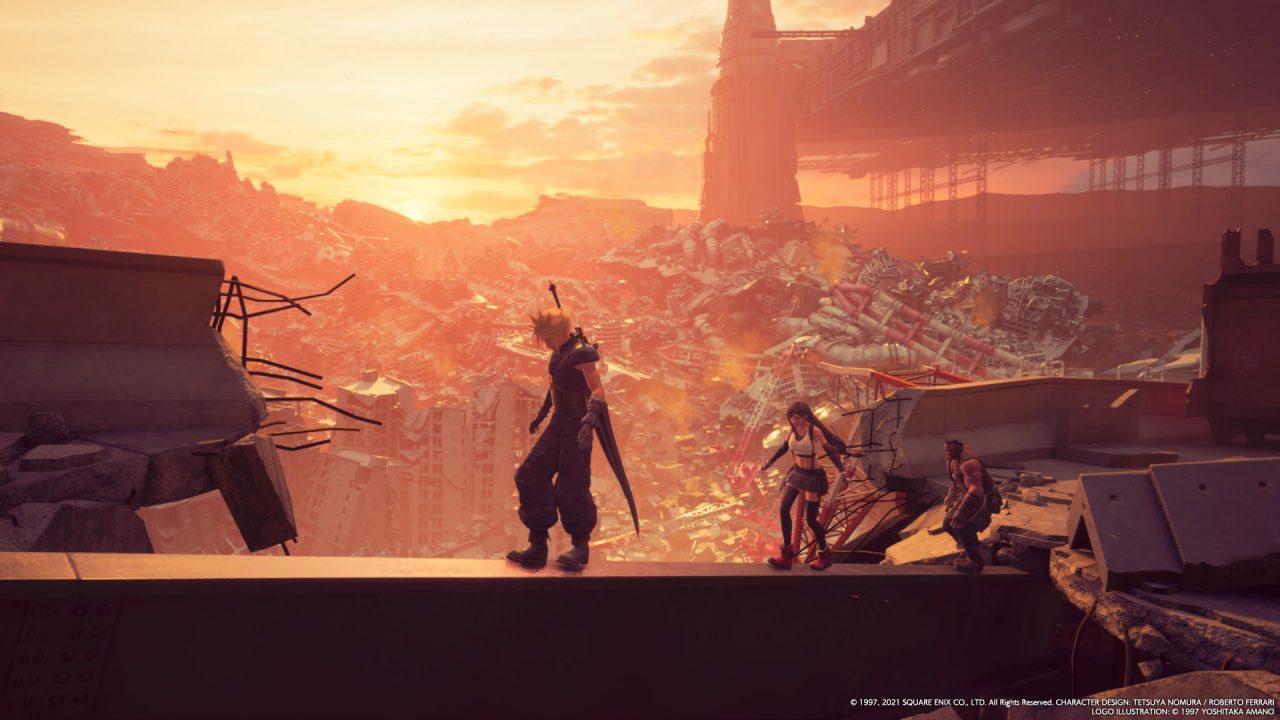 The last new thing added to Intergrade might be my favourite modern-day addition to video games: Photo Mode. I love taking pictures in-game and sharing them online, and this Photo Mode allows you to tweak and snap photos to your liking. You can admire the scenery and remove the characters entirely, or take exciting, dynamic pictures of your party in and out of combat. I'm a bit disappointed there are only a handful of options; there's only a few filters and the lighting and zoom are a bit limited. But tell me, Square Enix, why can't I get Tifa and Aerith to pose together, or do peace signs together? Maybe over the corpse of Abzu or something? Perhaps this is the team dipping their toe in the water for a more robust photo mode in part two. I'm still going to have a lot of fun with this, regardless.
If you've held out for an upgraded version of Remake, or you've already got PS5 with a PS4 version of the game, then there's absolutely no reason not to get Intergrade. It's not worth hunting a PS5 down specifically to play this, though. The new additions are minimal without Episode INTERmission, so hold out if you can. These light tweaks don't detract from what is still one of the best games of the last generation.