It wasn't until the 2019 Switch port of Phoenix Wright: Ace Attorney Trilogy that I finally gave this fantastic franchise its due time, and I've worked hard to catch up with the series ever since. When it was announced a wee six weeks ago that long-awaited localizations were imminent for two spinoffs that never crossed the ocean blue – a pair of games set in the late 19th century, following Phoenix's ancestor – I jumped for joy. Indeed, the setting and core gameplay mechanics of The Great Ace Attorney: Adventures and its direct sequel, The Great Ace Attorney 2: Resolve seem fantastic and I'm thrilled that Western fans will finally get to experience them.
While we knew there would be some degree of coverage for The Great Ace Attorney Chronicles today at Capcom's E3 conference, I doubt many of us expected so much of the runtime to hinge on previewing the adventures of Ryunosuke Naruhodo and the legendary Herlock Sholmes. Not that I'm complaining. Whatsoever.
First, feast your eyes upon a story overview trailer.
Everything about this looks awesome. The animations are especially rock-solid. While I can't say I've spent much time staring at footage of the Japan-only 3DS original versions, it's safe to say it's immediately noticeable how much things have been cleaned up for the grand debut on Switch, PS4, and PC.
But why stop there when we can take an extensive look at two of The Great Ace Attorney Chronicles' most pressing gameplay aspects, Dance of Deduction and Summation Examination? They're a hoot, you'll soon see. (Unless you already knew. You clever fiend.)
This is the style of madness that has always made the Phoenix Wright series so memorable, painted with broad strokes of Victorian-era London with Russian revolutionaries and an eight-seater omnibus. In other words, it's Phoenix Wright, perfected.
Dance of Deduction involves first listening to the findings of Detective Herlock, then glancing around the room, speaking with characters, the whole shebang, to locate evidence that the good chap was possibly in the right direction but not exactly apt to-a-tee. Oftentimes, this means the difference between a halfway-accurate reading of a crime scene or key conversation and a true understanding that will tilt the (literal) courtroom scales in your favor.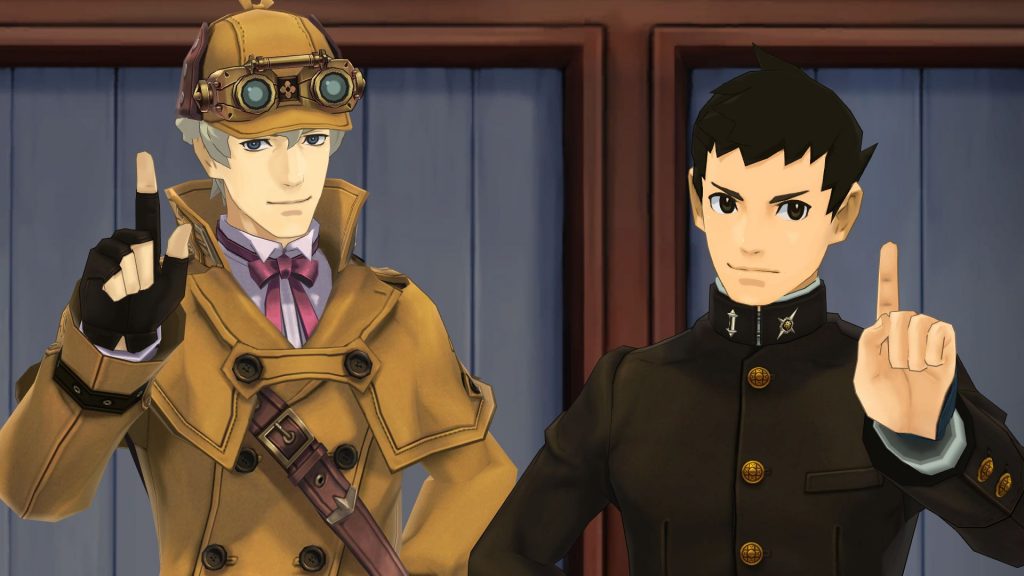 As for Summation Examination, this is when Ryonosuke gets to tune into what members of the jury think of an ongoing trial, seizing opportunities to correct misleading falsehoods when the chance arises. Not exactly proper courtroom behavior here in the States, but hey.
PS4. Switch. Windows. July 27th. Buy this game, fellow fans.