One of the highlights of last year's Final Fantasy VII Remake was the updated version of Wall Market that players got to visit. The original version is one of the most (in)famous segments of Final Fantasy VII, packed as it was with cross-dressing, squat contests, and extremely questionable bathhouse scenes. Obviously, a more modern approach was necessary for adapting this for modern audiences, and Final Fantasy VII Remake's co-director Motomu Toriyama recently shared some insight on that process in a new interview.
Turning the Honeybee Inn scene into a dance number was apparently Toriyama's idea. "I started with the concept of Cloud taking the spotlight and appearing before the audience of a stage show. For a show that would fit the occasion, I took inspiration from traditional Parisian cabaret and burlesque-style dance shows." The goal was to live up to fans' expectations (after all, it's not really Final Fantasy VII without Cloud putting on a dress!), but to make the scene more in line with modern sensibilities. Thus, a more positive message of inclusion was added.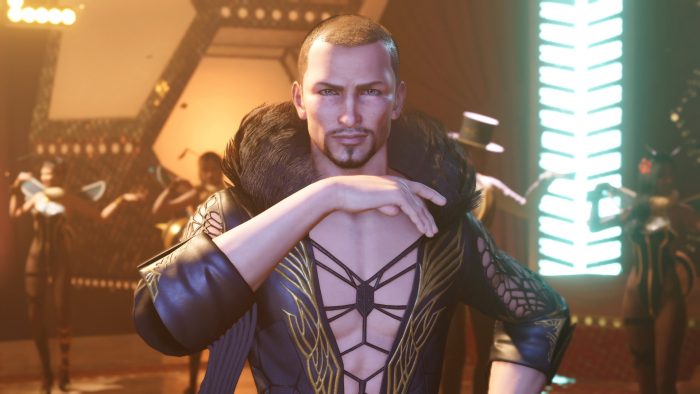 Apparently, the bathhouse scene from the original almost made the cut in some fashion. "One idea, which was perhaps closer to some parts of the original, was that Andrea would meet Cloud in a bathhouse. Being impressed with his muscles after giving him a massage, he would decide he was a great candidate for a makeover," writes Toriyama. "But the idea of a massage overlapped with Madam M, so I decided against this option."
You can read the full interview with Toriyama here. Stay tuned to RPGFan for more coverage of Final Fantasy VII Remake!