Fantasian composer Nobuo Uematsu and producer Hironobu Sakaguchi have teamed up to officially release the Mistwalker RPG's brilliant soundtrack via Apple Music and Spotify.
Featuring 58 original songs from Uematsu, a prolific artist known for over 30 years of contributions to the gaming world including his work across the Final Fantasy series, it's an emotional offering that's the result of profoundly personal work.
He explains,
"I worked on this project for about a year and a half, and because of the intense focus during those 18 months, the sense of achievement when we completed it was indescribable." He continues, "I could not be happier to deliver Fantasian's soundtrack to the world. Sakaguchi and I have worked together for about 35 years but I've never seen him pour so much energy into a project like Fantasian. Perhaps it's our old age, but I suspect Sakaguchi knew he had to squeeze every ounce of creative energy he had left. It's been about six months since we completed this soundtrack, but I still have no regrets with how it turned out. I hope everyone enjoys it."
Sakaguchi adds,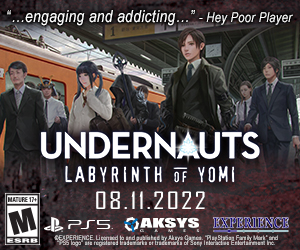 "When I received the final orchestrated mix from Uematsu and powered up my amp and hooked up my seasoned 20-year-old speakers, music instantly began to fill my room. As I immersed myself, tears began to roll down my face before I even realized. It was as though the pain, sorrow, joy and vigor that Uematsu wove into the music reverberated every cell in my being. A mysterious energy of 'emotion' — which is the theme of Fantasian — surrounded me. I cannot stress enough how amazing this soundtrack has become, and I would love for everyone to experience that journey. Uematsu's very soul will permeate your skin and reach your own, carrying with it the subtle messages that come with a composer of his caliber."
The Fantasian soundtrack is also available to pre-order via CDJapan and Playasia. And for more on the Apple Arcade exclusive, read our review here.