Lost Epic, a side-scrolling 2D action RPG, is currently available on Steam in Early Access, but its full release is almost here. The developer, OneOrEight, has shared a new roadmap teasing the updates coming to the game.
In September, Early Access players will gain access to two new areas, The Capital and Underworld, and two new weapons, the wand and shield gauntlet. The roadmap shares some screenshots of the new areas and weapons, but it does not provide any additional details about these additions.
In addition to the September update, the roadmap confirms that the game will leave early access before the end of the year. The full release will add the final area of the game and a post-game area.
The roadmap doesn't end there; it also confirms that additional content is coming post-launch in 2022, but we will have to wait for more details.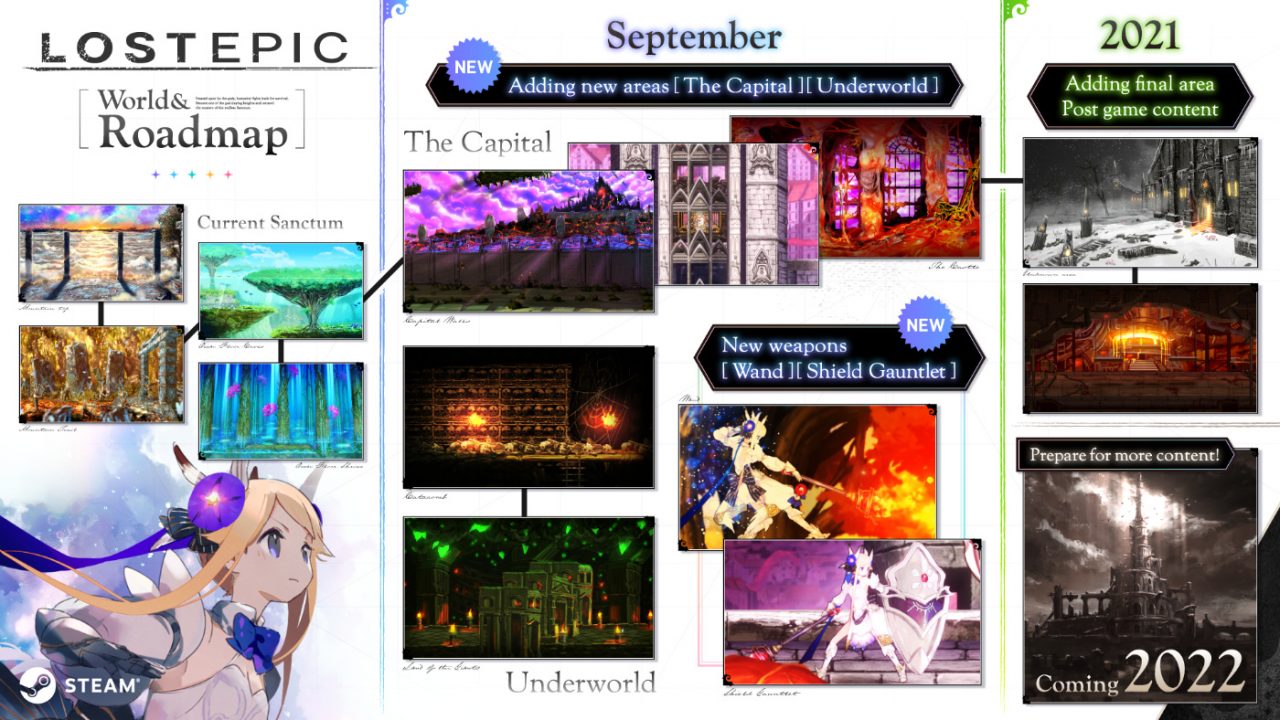 In addition to the image, give the Lost Epic roadmap trailer a watch below: