During the recent PlayStation Showcase 2021 livestream, we got to see a brand-new trailer for Forspoken, the ambitious-looking action RPG from Square Enix's Luminous Productions.
The trailer, which you can watch below, sheds a little more light on protagonist Frey (performed by Ella Balinska from 2019's Charlie's Angels), a street smart woman from New York who finds herself in the "beautiful yet cruel" land of Athia and will contend with its perils using her newfound magical powers. Frey is accompanied by Cuff, a sentient bracelet voiced by Jonathan Cake (from Stargirl). 
Also present is Tanta Sila, the maddened "Tanta" (or matriarch) of Athia who is played by Janina Gavankar from True Blood. Keala Settle and Monica Barbaro will portray Johedy and Auden, respectively, Athians who befriend Frey. You can see the cast in this new piece of artwork that was revealed for the game, as well as some high-quality CGI renders.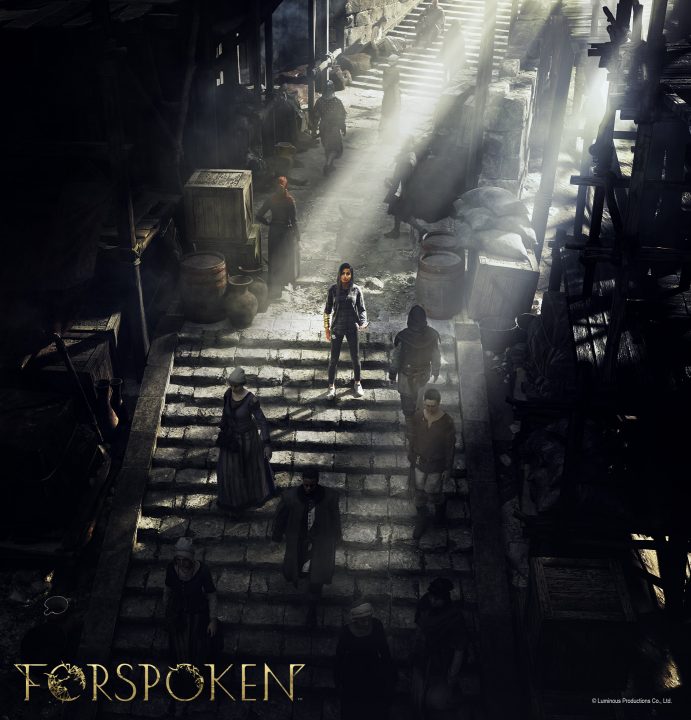 Forspoken has an all-star cast of Hollywood talent working behind the scenes as well. The developers tapped Gary Whitta (who worked on Rogue One: A Star Wars Story) and Amy Hennig (Uncharted), who conceived of the original concept and story concept, respectively, back in 2019. Picking up their mantle as lead writers are Allison Rymer (Shadowhunters) and Todd Stashwick (Devil Inside). The writing team had this to say about working on Forspoken:
"Writing Forspoken has been a magical experience," said Rymer. "The main character Frey is strong, complex and very relatable. I am excited for the players to connect with her." Stashwick added, "Like Frey, it's been a long, amazing journey for us. I'm thrilled to finally have people adventure through the story we have built. I'm so proud to be part of this team, giving a contemporary, fun, spin on the fantasy genre."
Bear McCreary (of The Walking Dead and Battlestar Galactica fame) and Garry Schyman (Bioshock) round out the team as musical composers. It's certainly a who's-who of talent! We have a statement from McCreary and Schyman as well on their work:
"We're incredibly excited to be working together to compose the soundtrack for Forspoken. When we first read the script for the game, we were moved by Frey's dynamic character and the contrasting themes of modern and fantasy that run throughout the story, which is something we wanted to reflect in the music we compose for the soundtrack," said McCreary and Schyman.
Also, get a load of these gorgeous screenshots! You can find more media for Forspoken on our game hub. 
Forspoken will launch in Spring 2022 for PlayStation 5 and Windows PCs. For more information, visit the game's official website, and stay tuned to RPGFan!