Two new students have enrolled in the floating academy! With a new update on Blue Reflection: Second Light, Koei Tecmo has introduced Uta Komagawa and Kiara Kuno. Furthermore, we have a new trailer giving us a tour of the magical girl JRPG's gameplay.
Roll call! First up, Uta Komagawa is a character first introduced in the Blue Reflection Ray anime. Though she is very quiet and keeps to herself, the other students are leery of her. Alongside Uta is Kiara, a girl who has the uncanny ability to predict the future.
Now that roll call is done, let's take a tour of the gameplay:
Though the academy is full of mystery, students can partake in activities like dates, cooking, crafting tools, and building up the school's facilities. Outside of the academy, the students battle monsters and gather items in the mysterious Heartscape.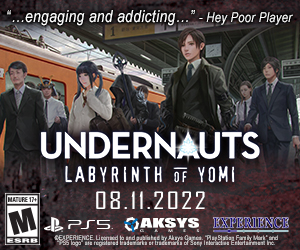 Blue Reflection: Second Light releases for PlayStation 4, Nintendo Switch, and PC via Steam on November 9th. Stay tuned to RPGFan as we learn more! In the meantime, take a look at a new batch of screenshots, with even more on our Blue Reflection: Second Light game hub: